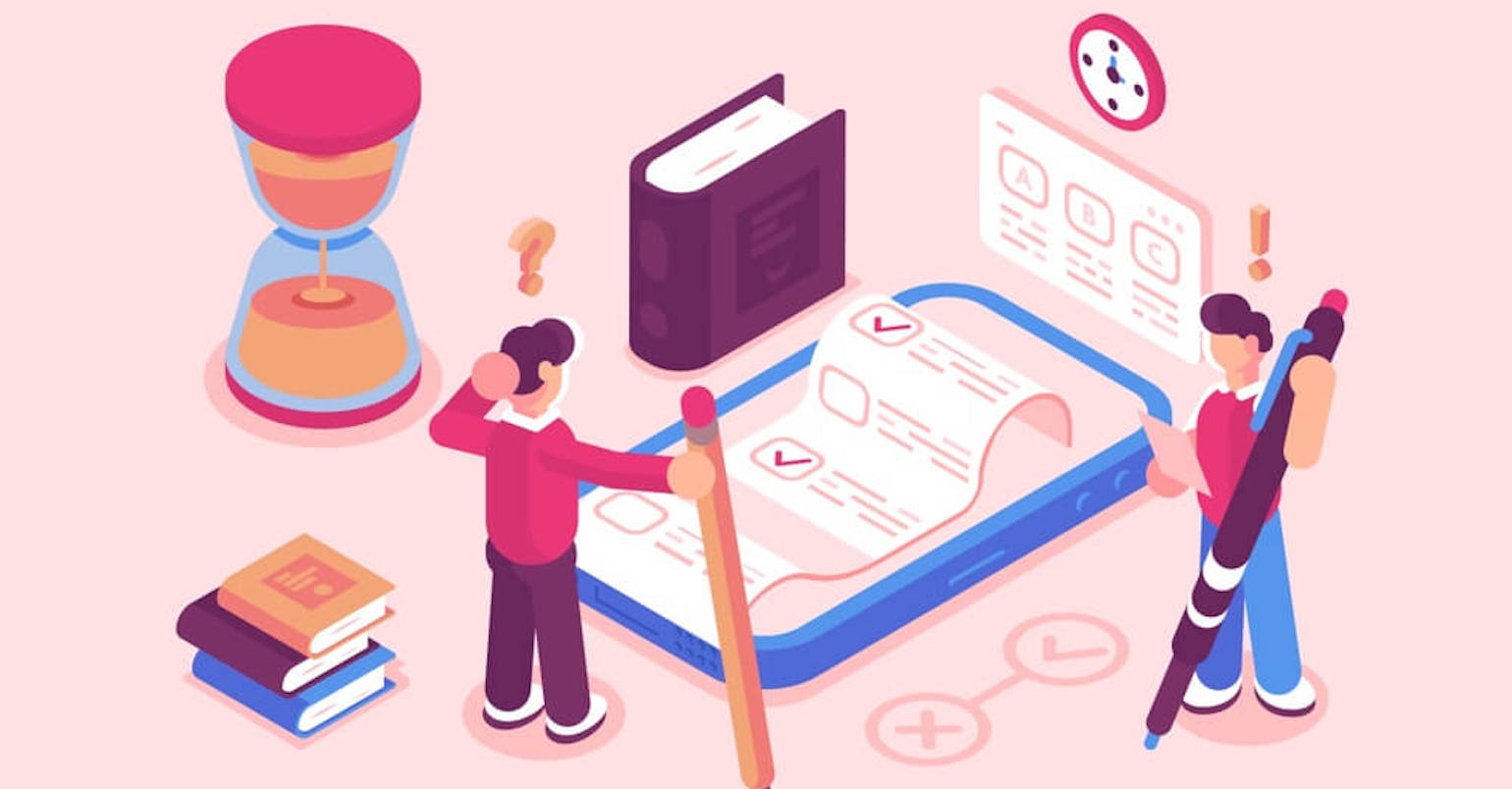 If there is one thing that is consistent with app store optimization (ASO), it's that the app store stores are always changing its algorithms. Obviously, this makes sense since their objective is to give the end-user the best experience possible.
However, savvy marketers are constantly testing new and different ASO strategies to see what's working today. Here are three strategies that you should be testing in 2020.
1. Optimize for conversions
When we think of ASO, we usually think about stuffing as many keywords as we can into all the indexed fields - app title, subtitle / short description, keyword fields and long description (Google Play only).
However, we should think about optimizing for conversions in the fields that show up in the search results. For iOS, that's the screenshots and on Google Play it's the short description.
How to Optimize Short Description for Conversion
I got this tip from Laurie Galazzo, CMO at AppTweak, who said that "updating keywords in the Google Play short description actually has little impact on keyword rankings."
She recommended that it's better to optimize this field for conversion purposes such as adding a strong call-to-action (CTA), using a nice and catchy voice and emojis if relevant.
So we decided to test this with one of our clients and we noticed a 14.6% increase in downloads by adding social proof into the short description.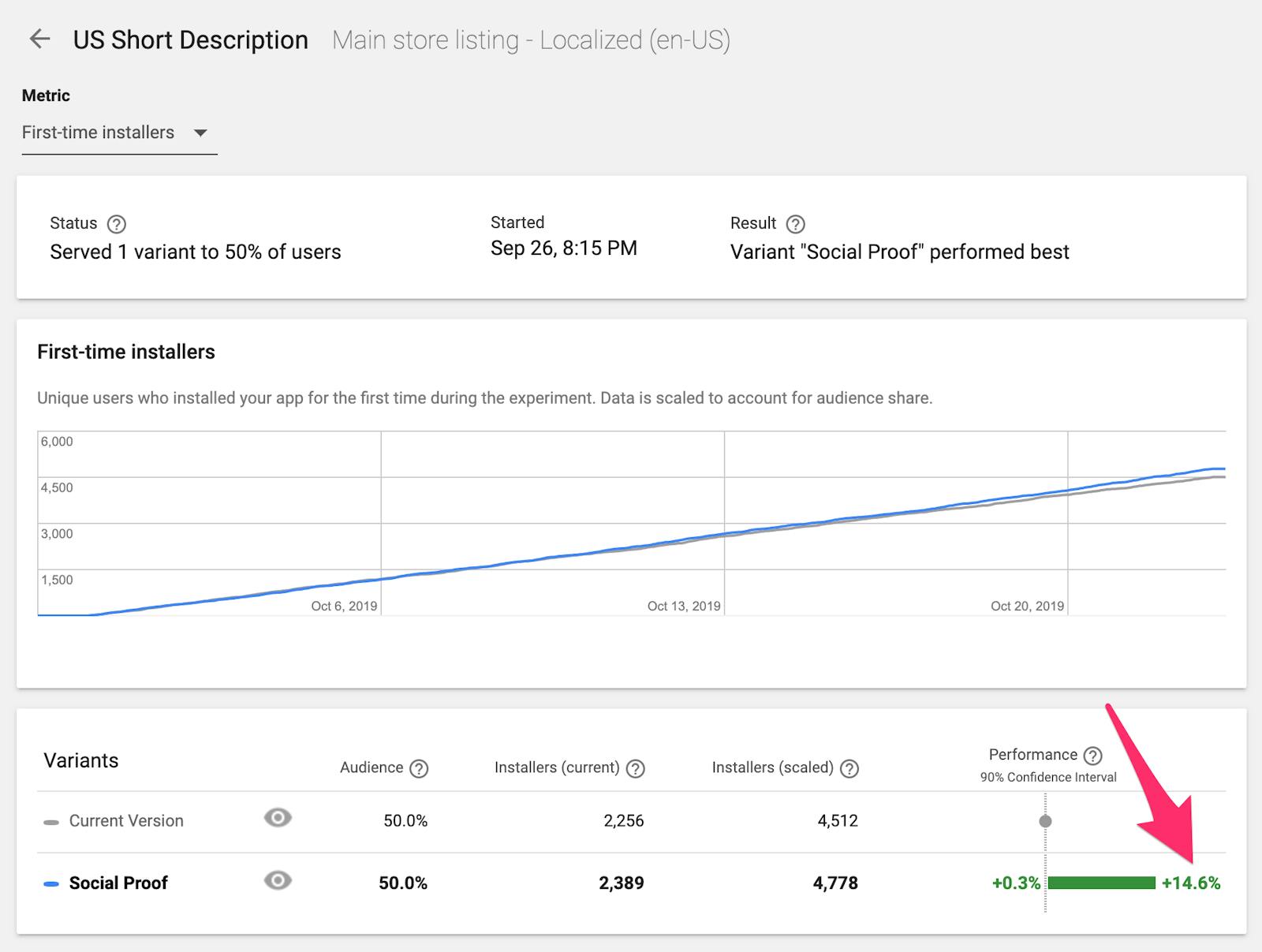 How to optimize screenshots for conversion
"We did some user tests and we found that social proof was the number one way to help us stand out," explains Connie Liu, Product Manager at Rev.com.
When a user is comparing different apps on the app store and they all look pretty much the same in terms of features and reviews then users are going to trust the app that has name brand users or some social proof behind it.
Don't be shy about highlighting the great customers you have and/or the amount of customers that you have.
In fact, when we changed the screenshots for one of our clients (without changing anything else), we saw a 91% increase in downloads.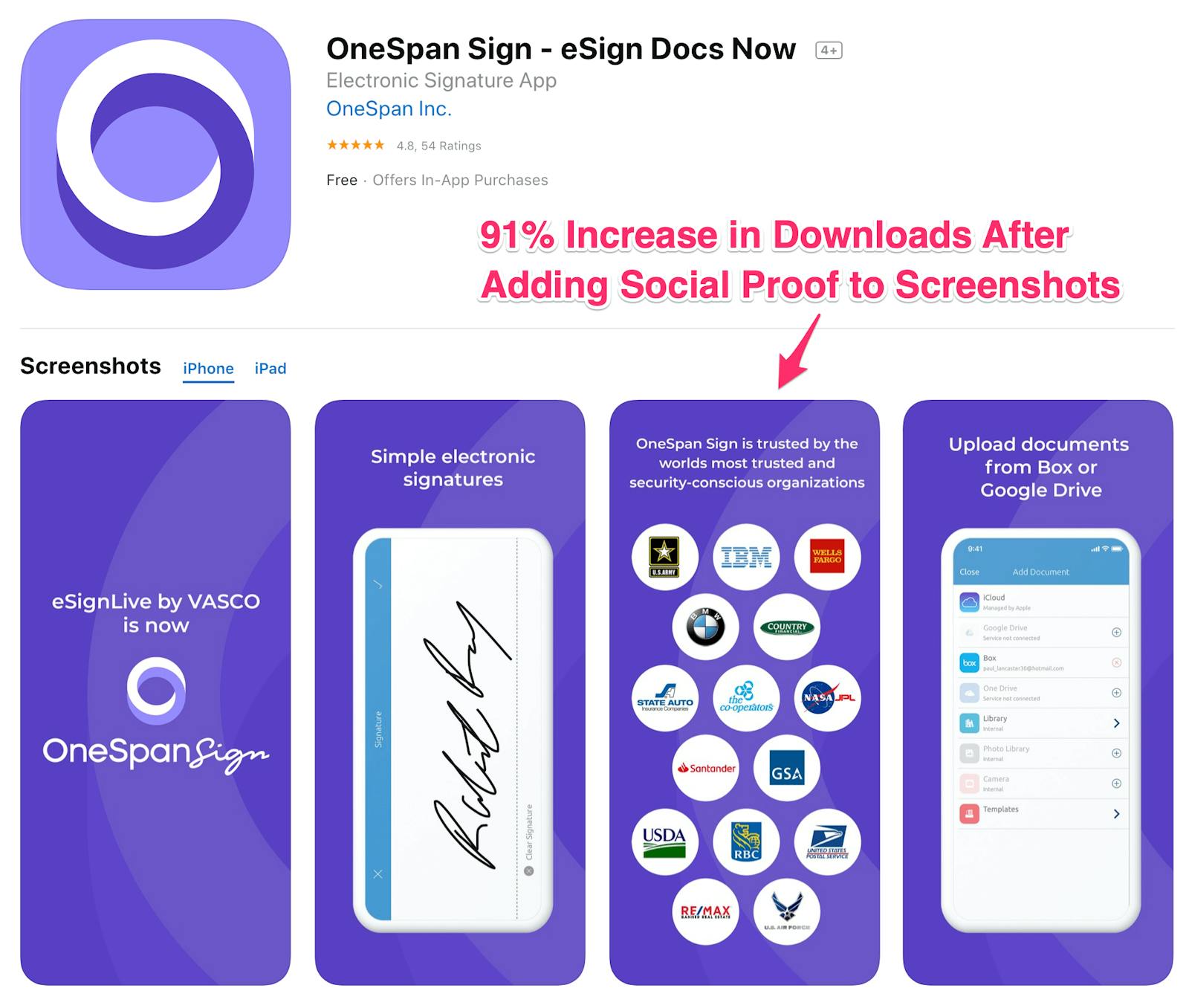 2. Build a brand associated with your target keyword
When I say build a brand, I don't mean hire an agency to find your brand voice or to spend millions of dollars on TV advertising. Although those activities won't hurt either.
I'm talking about cleverly coming up with a short brand name (i.e. app name) that is synonymous with the main keyword or high-traffic keyword that you are targeting.
Here are a few popular apps that come to mind:
Brand: Calm, Headspace
Keywords: meditation, mindfulness
Brand: SWEAT, SHRED, MyFitnessPal
Keywords: exercise, workout
I've worked with a few clients who have been able to build a brand for themselves and drive hundreds of daily downloads without any keyword optimization and we've been able to 5X downloads for a few of these clients.
If you're in the app naming phase, I'd recommend using Onelook Reverse Dictionary. It's similar to a thesaurus, but provides a lot more words and can open up more options for you to consider.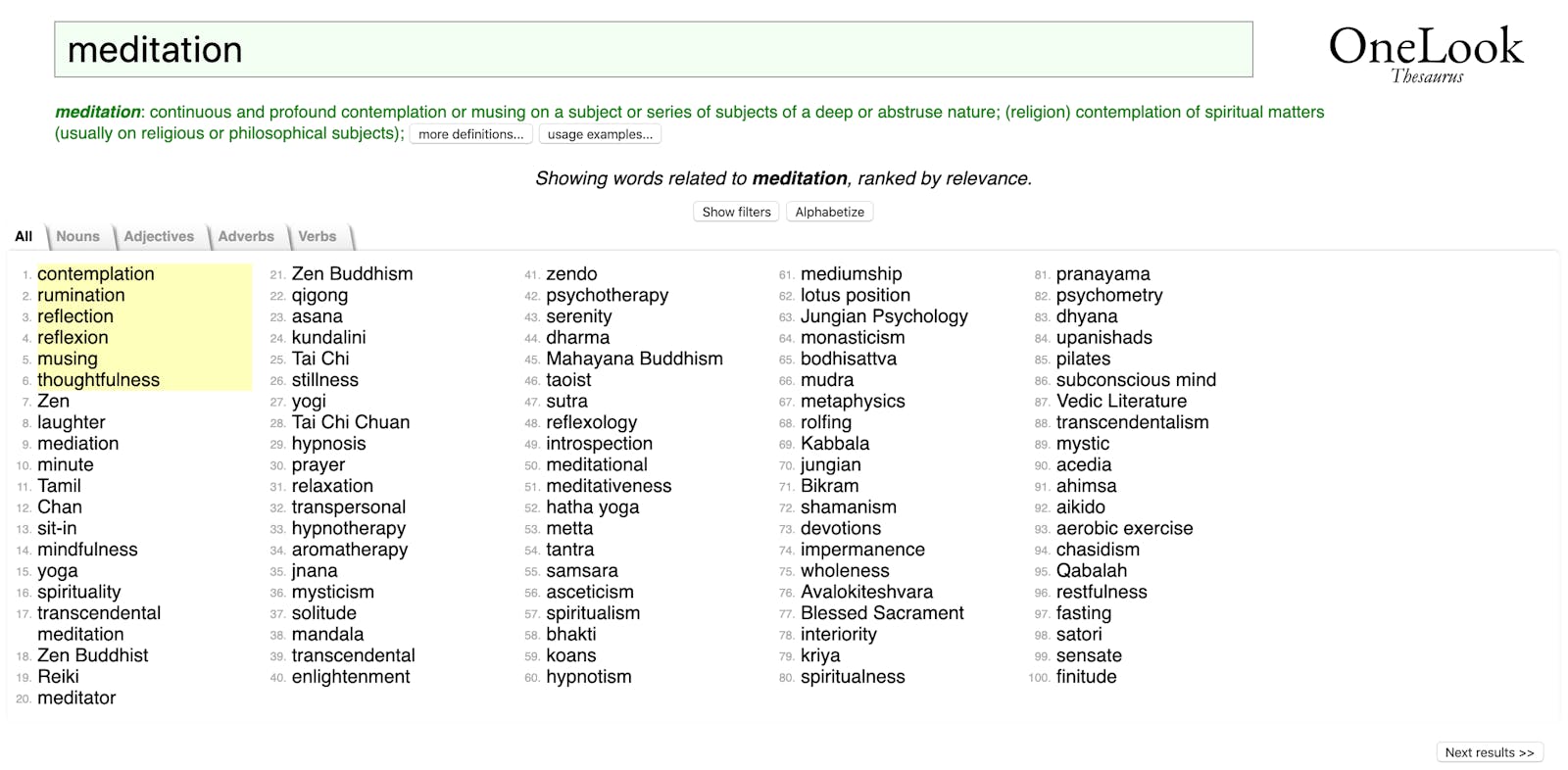 3. Use emojis to stand out
According to Statista, as of the third quarter of 2019, Android users were able to choose between 2.47 million apps, making Google Play the app store with biggest number of available apps. Apple's App Store was the second-largest app store with 1.8 million available apps for iOS.
That's a lot of apps that you are competing against.
For founders on a tight budget, you should try testing emojis in your app title or badges in the app icon. Anything to make your app stand out in the sea of search results.
And if you are curious of what the latest ASO hacks are, then you should definitely scour the fitness category. That's the one category where a lot of "gray" hat tactics are being used.
Here are examples of health apps using the year in their app icons. As a user scrolls through the search results, seeing a year makes you feel like the app is up-to-date and provides a little bit of trust to make you want to learn more.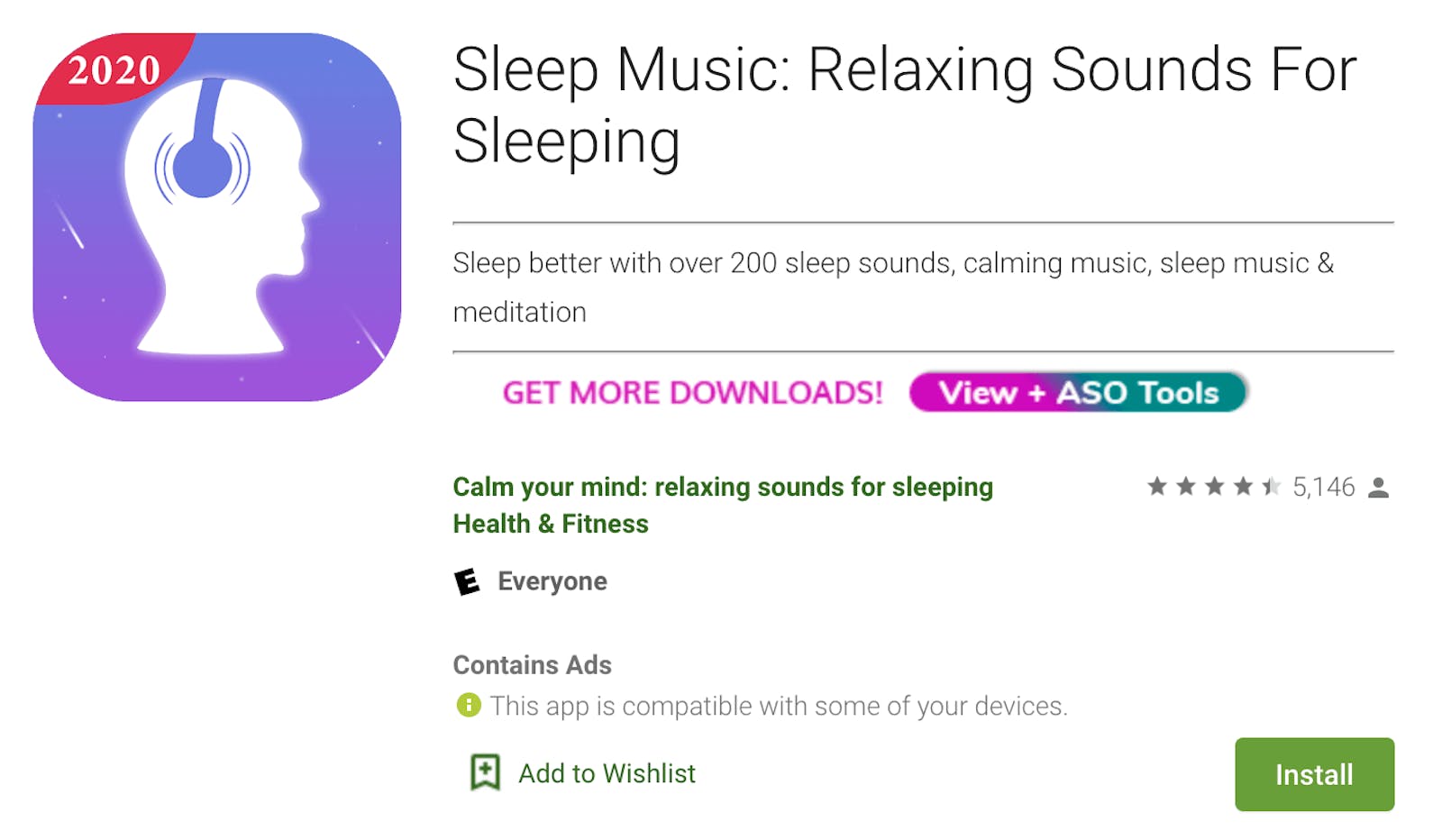 You will also notice that this app developer even uses an emoji in their developer name.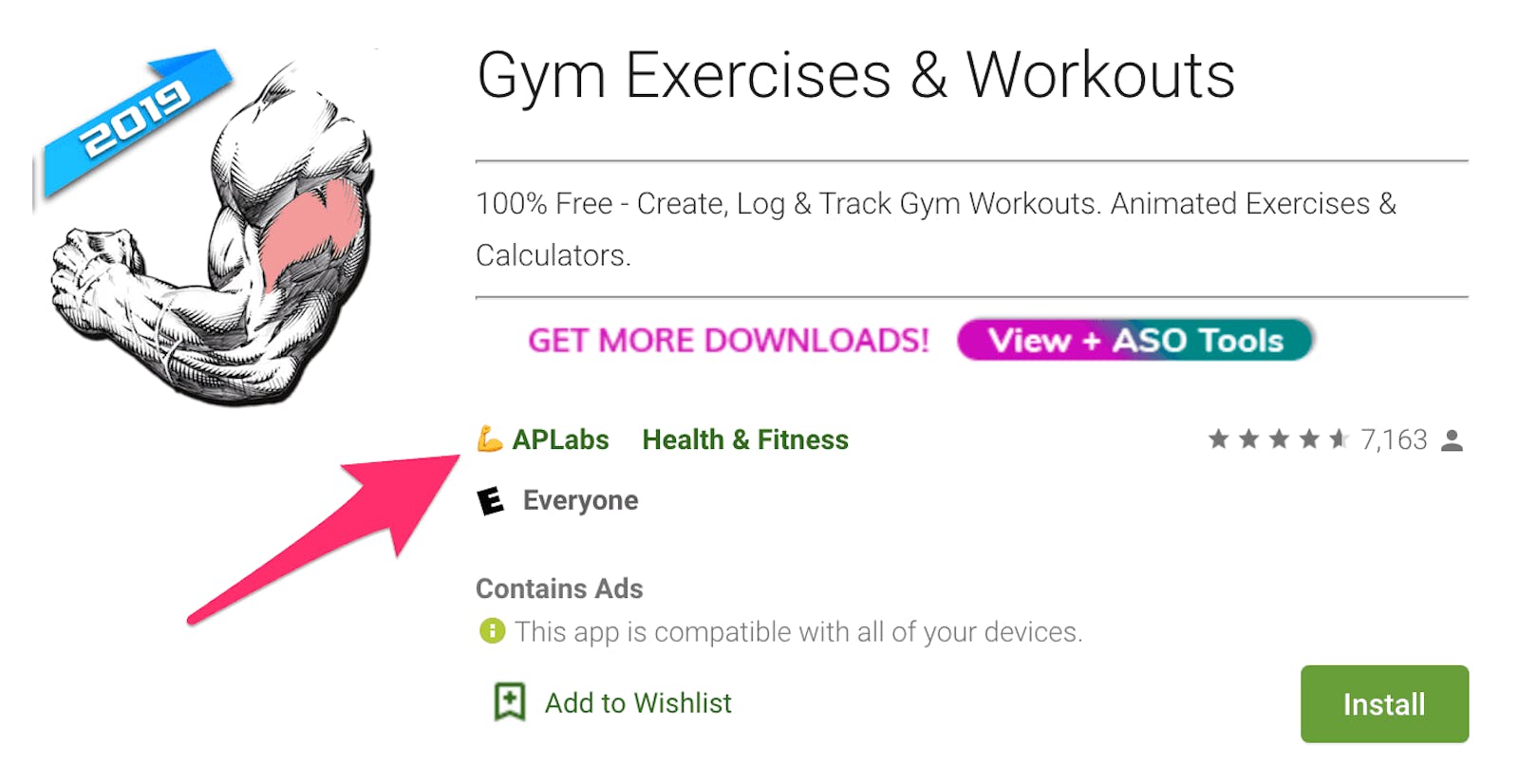 Lastly, on iOS, emojis are not allowed anywhere. However, I did stumble upon this app developer account that managed to figure out a few of the symbols that Apple does allow.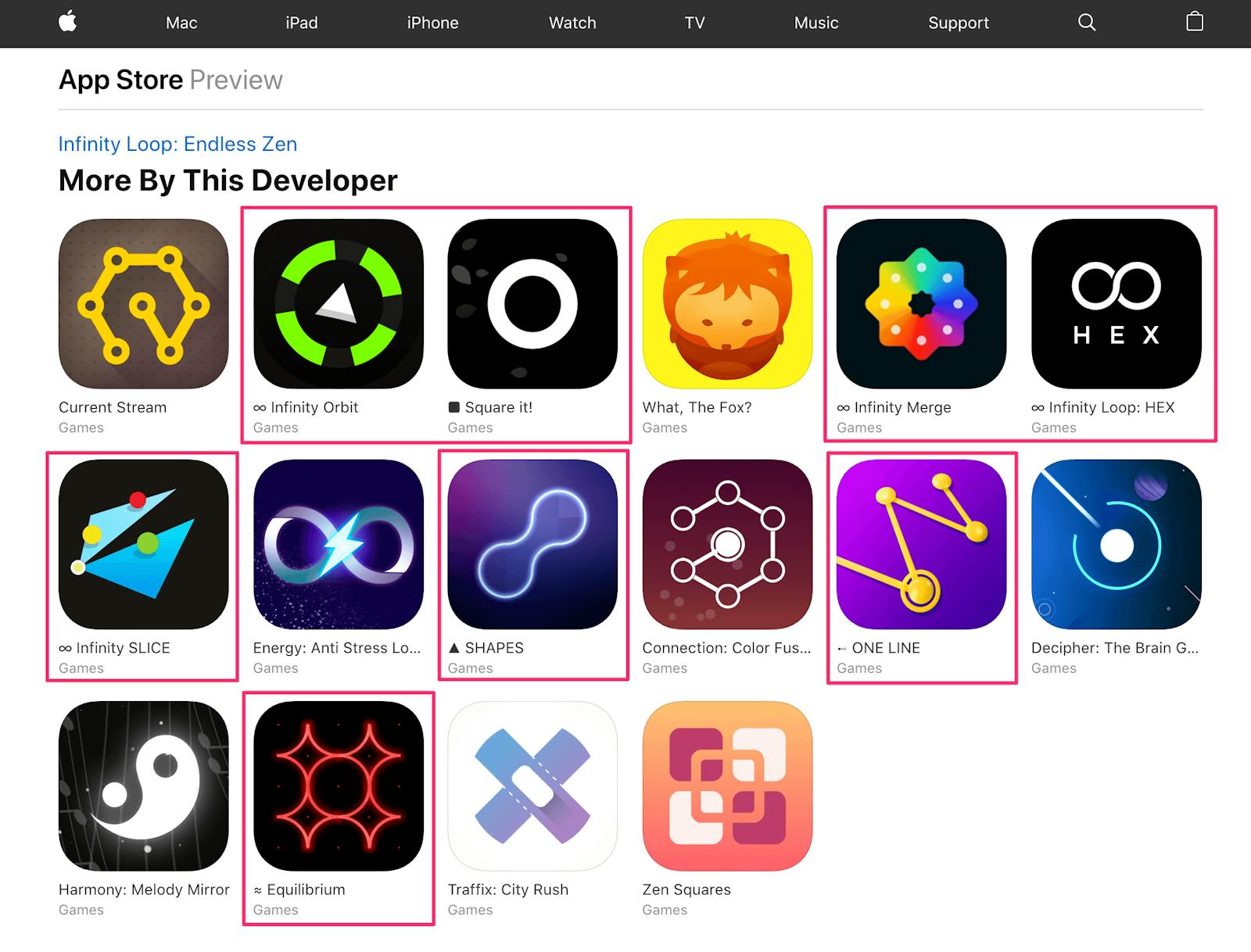 In conclusion, necessity is the mother of all creation. Whether you are spending hundreds of thousands on user acquisition or you are a bootstrapped founder trying to get early traction for your app, consider being extra creative in your ASO strategies.
Just be careful to not try any "black hat" tactics that can get you banned from the app store.
Pollen VC provides flexible credit lines to drive mobile growth. Our financing model was created for mobile apps and game publishers. We help businesses unlock their unpaid revenues and eliminate payout delays of up to 60+ days by connecting to their app store and ad network platforms.

We offer credit lines that are secured by your app store revenues, so you can access your cash when you need it most . As your business grows your credit line grows with it. Check out how it works!