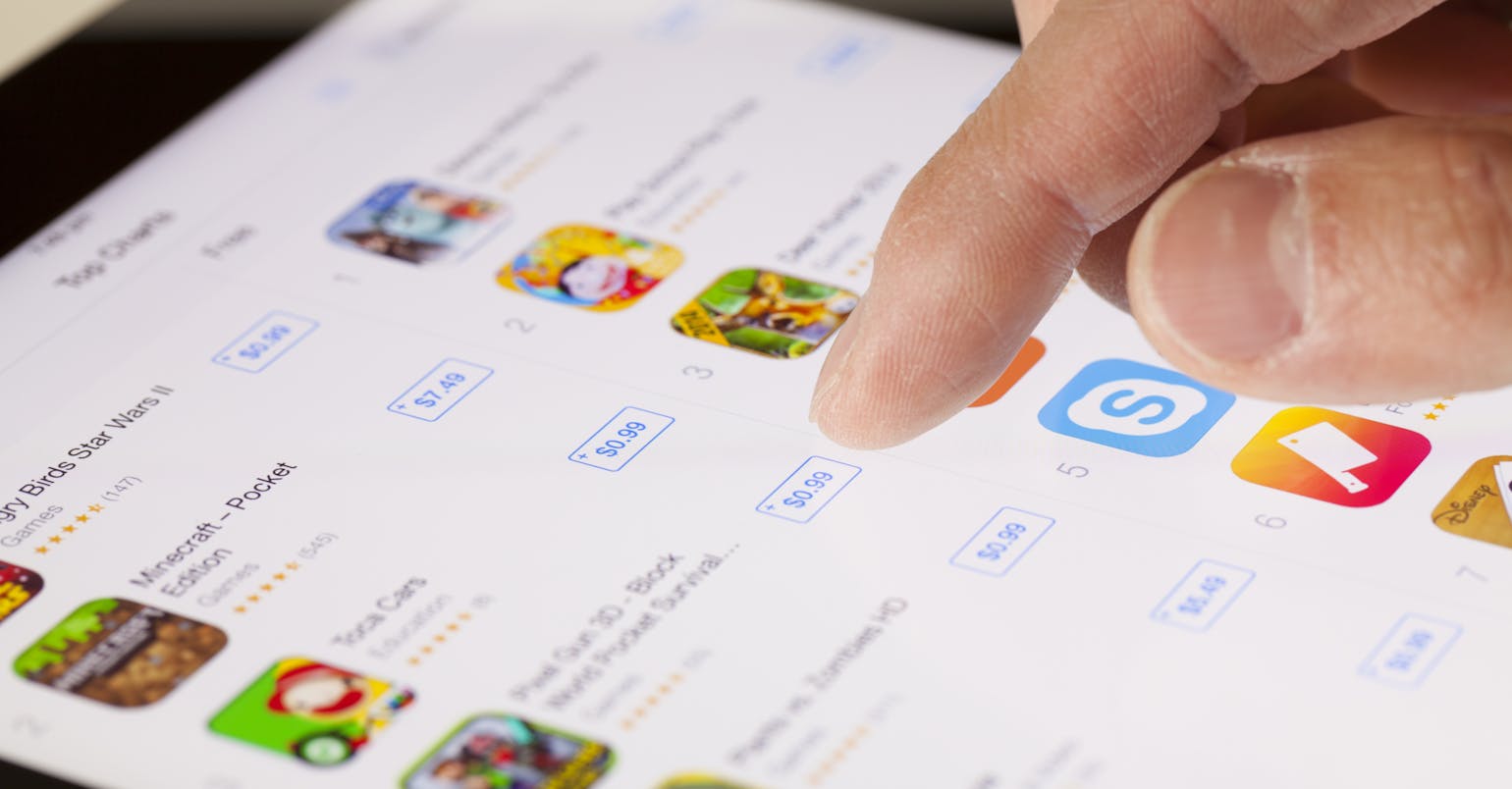 App Store Optimization Marketing From the Experts
Are you looking for app store optimization (ASO) marketing strategies that are working today?
Are you interested in discovering the strategies that the top ASO experts are using?
We asked the top ASO marketing experts to give us their top tip on how to drive more organic downloads.
1. Don't obsess over one keyword
My top tip for ASO publishers today is to roll with the punches on keyword ranks in the App Store.
Sometimes you try so hard to optimize for a particular keyword - you've tried it in your keywords field, then your subtitle or even your title - and you STILL can't rank high enough to be seen by users (i.e. position <= 8 for most keywords, or <= 25 for very large keywords). This experience can be frustrating, yes but you're not alone in that regard.
If the algorithm has spoken and you're not ranking high enough on that term, it's important to seek other opportunities that you could be losing out on by stubbornly trying against the odds to rank on that one golden term. It doesn't mean you have to abandon that term forever – try again after your app grows in overall download volume or when you conversion rate has posted significant gains.
Moreover, if that term is so strategically important to success for you, consider buying that term as an exact match keyword in Apple Search Ads.
You'll get downloads from that term that you wouldn't otherwise capture, and as a bonus you can run creative set tests on that term (if you use a single keyword ad group) to try to figure out how to raise your conversion rate, which can boost your chances of ranking organically, and to boot you'll get data on the downstream performance and retention rate!
When the algorithm lands you in a lemon patch, go with the flow and find a way to squeeze some fresh lemonade.
Gabe Kwakyi, Co-Founder & CEO at Incipia.
2. Take a global and holistic approach
The key to a successful ASO strategy is to have a global approach and a holistic view on an on-going basis, relying on accurate data. For the best results, ASO should not be run separately from the rest of your mobile growth strategy.
Instead, it is important to use the insights and the data coming from other channels to leverage the effects of ASO on your growth. Same goes for the other way around. Other UA channels and CVR strategies can nurture your ASO process effectively, hence the importance of staying aligned and consistent across all initiatives.
Throughout your ASO journey, you will experience successes but also failures -- and that is actually normal. With the increasing competition, the numerous algorithm changes and seasonal trends, your strategy will have to adapt and adjust continuously. What matters is to be able to understand and explain the key takeaways from an update.
Whether in terms of keyword changes or visual updates: it is important to keep on learning from your actions and improve for the next time.
Laurie Galazzo is the CMO at AppTweak.
3. Update keywords once a month (at least)
My number one ASO tip is the answer to the question, how often should I do ASO?
And the answer to it is also quite simple. Do it at least once per month. Why? Quite simply because within one month you will be able to already see results within the keyboard rankings and downloads.
You will see if you are getting better rankings on those keywords or not. As well as on the other hand, within this one month time span, you will also see an impact on your installs. So this means you will get feedback if the ASO update you have been doing is working well or not.
However, if your downloads have gone down, then take a closer look at the keyword rankings. This could mean that you lost rankings for one of your keywords that was actually driving a lot of traffic and installs.
Use tools like App Radar that help you with exactly this process of doing these updates and also analyzing the changes and automatically documenting the changes.
And don't forget, keep optimizing.
Thomas Kriebernegg is the CEO and Co-Founder at App Radar.
4. Optimize for conversions
Updating keywords in the Google Play short description has actually little impact on keyword rankings.
We believe that it's better to optimize this field for conversion purposes. We suggest adding a strong CTA in your short description, using a nice and catchy voice and to use emojis if relevant.
On the opposite, updating keywords for Google Play app's title has a much bigger impact on keyword rankings. In other words; we recommend optimizing your title for search and traffic while using your short description to enhance conversion.
Laurie Galazzo is the CMO at AppTweak.
We did some user tests and we found that social proof was the number one way to help us stand out. When a user is comparing different apps on the app store and they all look pretty much the same in terms of features, have similar number of reviews, etc.
At the end of the day, users are going to trust the app that has name brand users and that has social proof, so you definitely want to highlight that. We are not shy about highlighting the great customers we have and the amount of customers that we have.
We moved it the social proof screenshot up so that without even scrolling, that social proof is front and center and anyone can see it.
Connie Liu is a Product Manager at Rev.com.
5. Localize
If your app has global appeal then take the time to localize your app. There are 28 regions in the App Store, and each country has its own App Store. Most users will read and search the App Store in their native language, not just English.
Localizing your app can get costly, so first translate the words used in your app name and keyword field using a free translation tool. Once you start to notice an increase in downloads for a particular language, then go ahead and translate your app description, screenshots and then finally your in-app content.
By localizing our apps, we saw 200 percent increase in downloads and acquired users in countries where we didn't have any exposure before.
Gonzalo Juarez is the CEO and Co-Founder at eTips.
6. Focus on high traffic keywords
My #1 tip for ASO would be to focus on high traffic keywords (traffic scores greater than 50) no matter the competition.
And make sure you are using those keywords in your app title.
If you're looking to get into the hundreds of downloads a day, then you need to focus on keywords with actual volume. In the past, I used to suggest going after low competition keywords, but those tend to have low to medium traffic. And while you maybe able to obtain a top 5 ranking for those keywords, it will be hard to reach the hundreds of daily downloads.
What I've also noticed is that apps with thousands of organic downloads tend to have a brand associated with it. Thus, when deciding on a name for your app, try to pick one that is short and is related to the generic term that you are targeting.
Examples of great short brand names that are related to the main high-traffic keyword:
- Unplug for meditation
- Playlist for music
- Slumber for sleep stories
Steve P. Young is the Founder at App Masters.
Author: Steve P. Young is an app marketing expert and founder of App Masters where they have helped clients 10X downloads and revenue. App Masters is known for their ASO and growth hacking strategies and have helped 29 different clients get featured by Apple.
Pollen VC provides flexible credit lines to drive mobile growth. Our financing model was created for mobile apps and game publishers. We help businesses unlock their unpaid revenues and eliminate payout delays of up to 60+ days by connecting to their app store and ad network platforms.

We offer credit lines that are secured by your app store revenues, so you can access your cash when you need it most . As your business grows your credit line grows with it. Check out how it works!