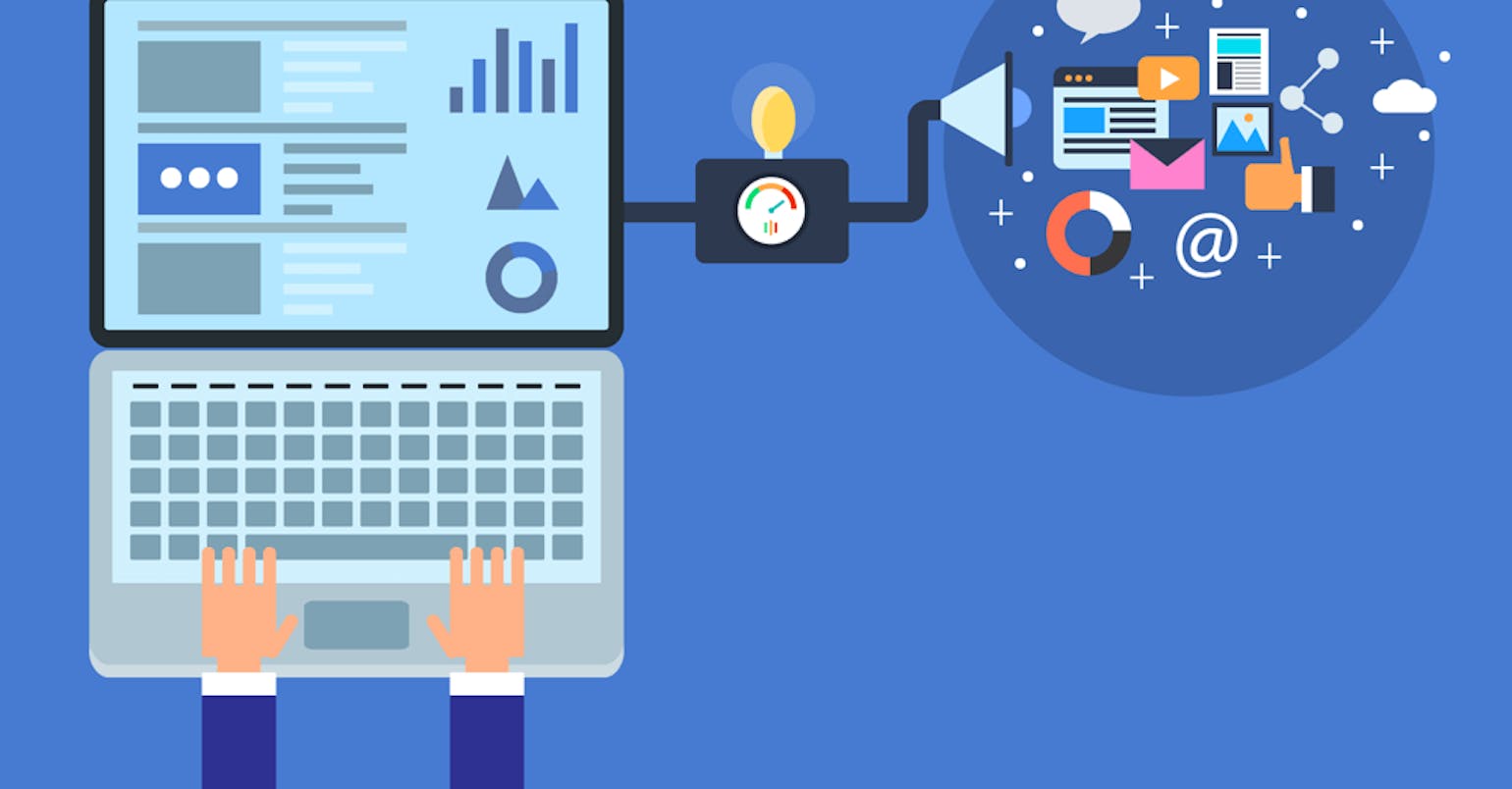 The Beginner's Guide to Google Universal App Campaigns
Programmatic advertising is now the app marketing strategy that performance marketers are using to drive more paying users.
With Google App campaigns (formerly known as Google Universal App Campaigns or Google UAC), you can easily promote your apps across Google's largest properties including Search, Google Play, YouTube, Discover, and the Google Display Network.
All you need are a few lines of text, a bid, some creative assets, and the rest is optimized through AI and algorithms to help you find the right users.
In this article, you will discover:
What are Google App campaigns?
The advantages the ad platform offers your app
Tips to optimize Google App campaign results
What is a Google Universal App Campaign?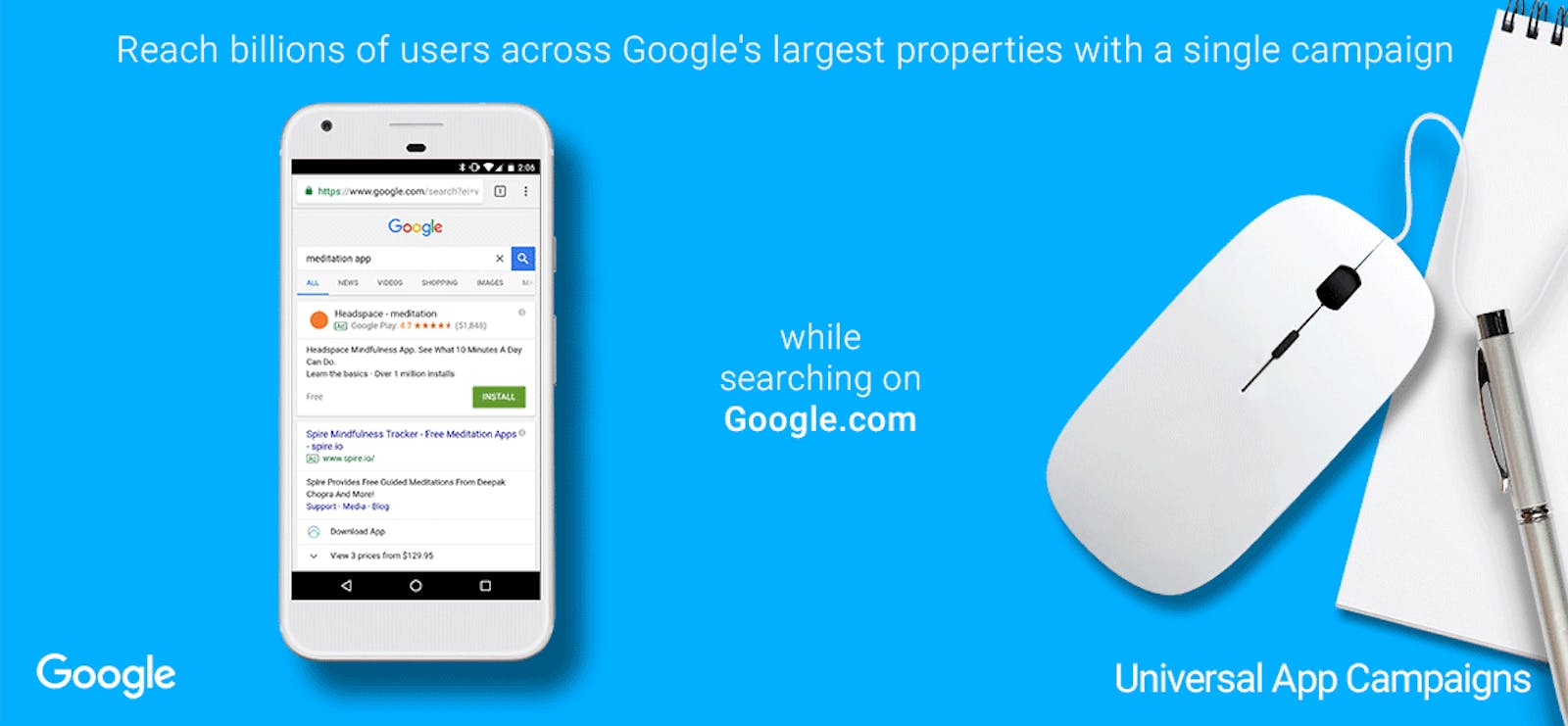 Launched in 2015, Google App Campaigns involve the use of automated adverts that can help apps to drive in-app conversion rates and installations (installs). They optimize performance by identifying your advertisements that generate the greatest engagement via machine learning technology.
Unlike most Google Ads campaigns, you don't to design individual ads for App campaigns. Google will use your ad text ideas and assets, including assets from your app's store listing to design a variety of ads across several formats and networks.
To get started, you will need to do provide some text, a starting bid and budget, and let Google know the languages and locations for your ads.
Google does recommend that you provide at least one landscape image, one portrait video, and one landscape video, and where relevant, any HTML5 assets you have. Then it's all in Google's hands. Their systems will test different combinations and serve ads that are performing the best more often, with no extra work needed from you.
Targeting and bidding are also automated by Google. You can optimize your campaign targeting to focus on finding valuable users based on actions you care about, like in-app conversions or subscriptions.
While the bulk of the work is done by Google, savvy marketers are maximizing this ad platform by consistently optimizing their ad creatives.
App ads are automatically generated by Google and there is an automatic rotation of the ads and bids that adjust to get the most downloads for your app that meet your optimization goal.
You can set up your primary objective for installs, app conversions, or target return on ad spend (ROAS). For example, if one line of text is performing better than another, the system will "learn" to show better text more often.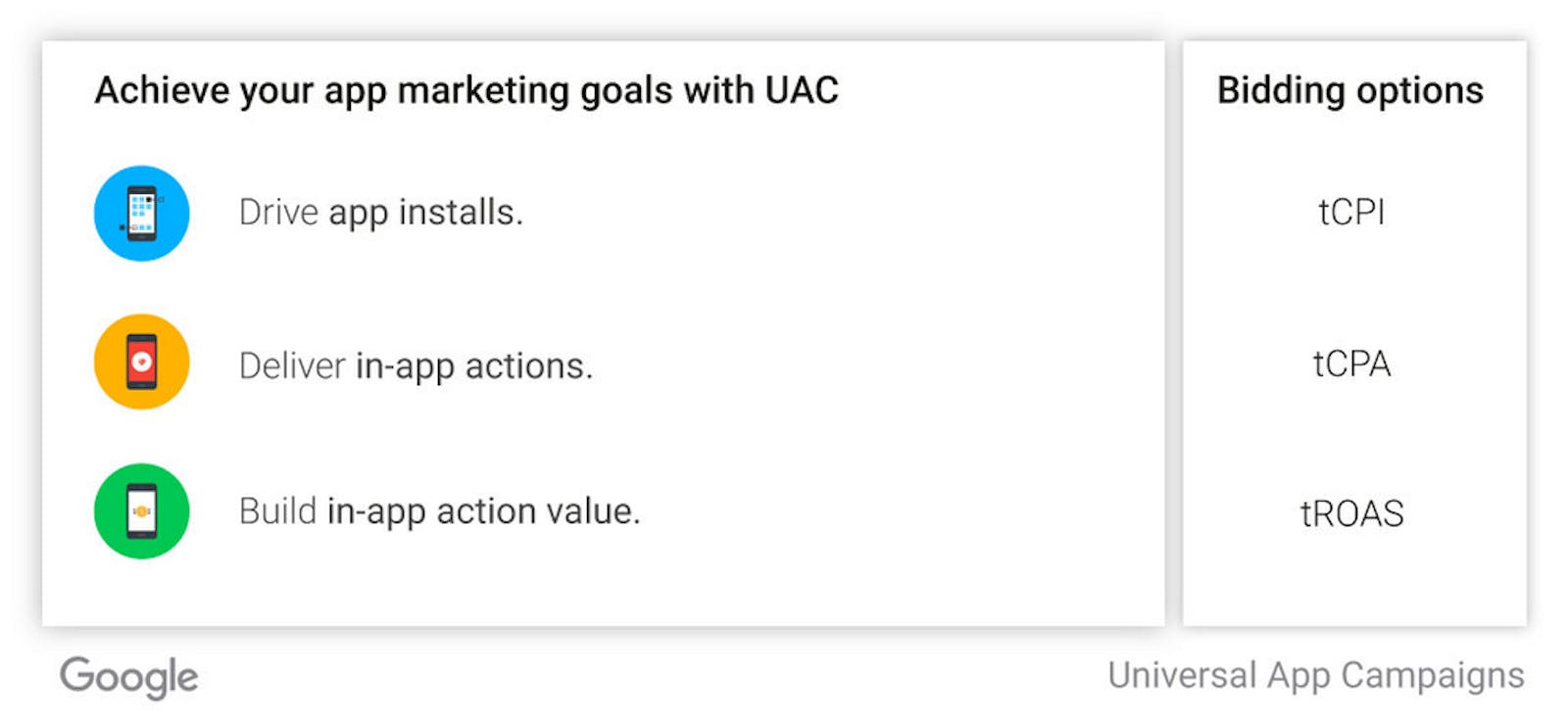 Why Google App campaigns?
In what will be music to the ears of app developers, Google claims that using Google App campaigns result in "140% more conversions per dollar than other Google app promotion products."
In fact, Eric Seufert, founder of Mobile Dev Memo and author of Freemium Economics, says that programmatic targeting has "democratized access to mobile marketing because if you're a small company, it's really difficult to do all the analysis that you need to do to optimize spend and analyze performance, but with UAC it takes away the need to build a team to run on Google."
Eric adds that "to be successful on these platforms now, it's less about rigorous campaign management and optimization and more about data science and creative experimentation."
Read more user acquisition tips from industry leaders.
Some of the most important advantages to help you scale as quickly as possible include the following:
1. Optimized ad deployment
Google App campaigns design and optimize adverts to achieve specific ad campaign goals, such as increasing installs. It also identifies the best performing ads to further optimize performance. Ads are designed in a different way for each platform to maximize engagement.
2. Multiple platforms from one unified system
One of the biggest advantages that Google App campaigns provide is the ability to access a range of Google formats via one system. With the old system, you would have had to manage individual ad campaigns for each platform that you wanted to use. It's Google's way of making it easier for app developers to access different channels and, thus, improve opportunities to reach the right audience.
3. Ease of advert design
With Google App campaigns, you don't have to design ads individually for your app. The system does this for you by designing a range of ads for Google's different formats (YouTube, Google Search, etc.), using "assets" including imagery, video, and text that you provide.
To get started, all you do is provide some text, a starting bid and budget. However, it is recommended that you at least provide one landscape image, one portrait video, and one landscape video, and where relevant, any HTML5 assets you have.
How can you get the most out of Google App campaigns?
Google App campaigns use machine learning to identify the best course of action for each ad. It does this by "analyzing hundreds of millions of potential signal combinations in real-time — like where people are engaging with your ads and which creatives and keywords perform best". But, maximizing your success with Google App campaigns depends on you too.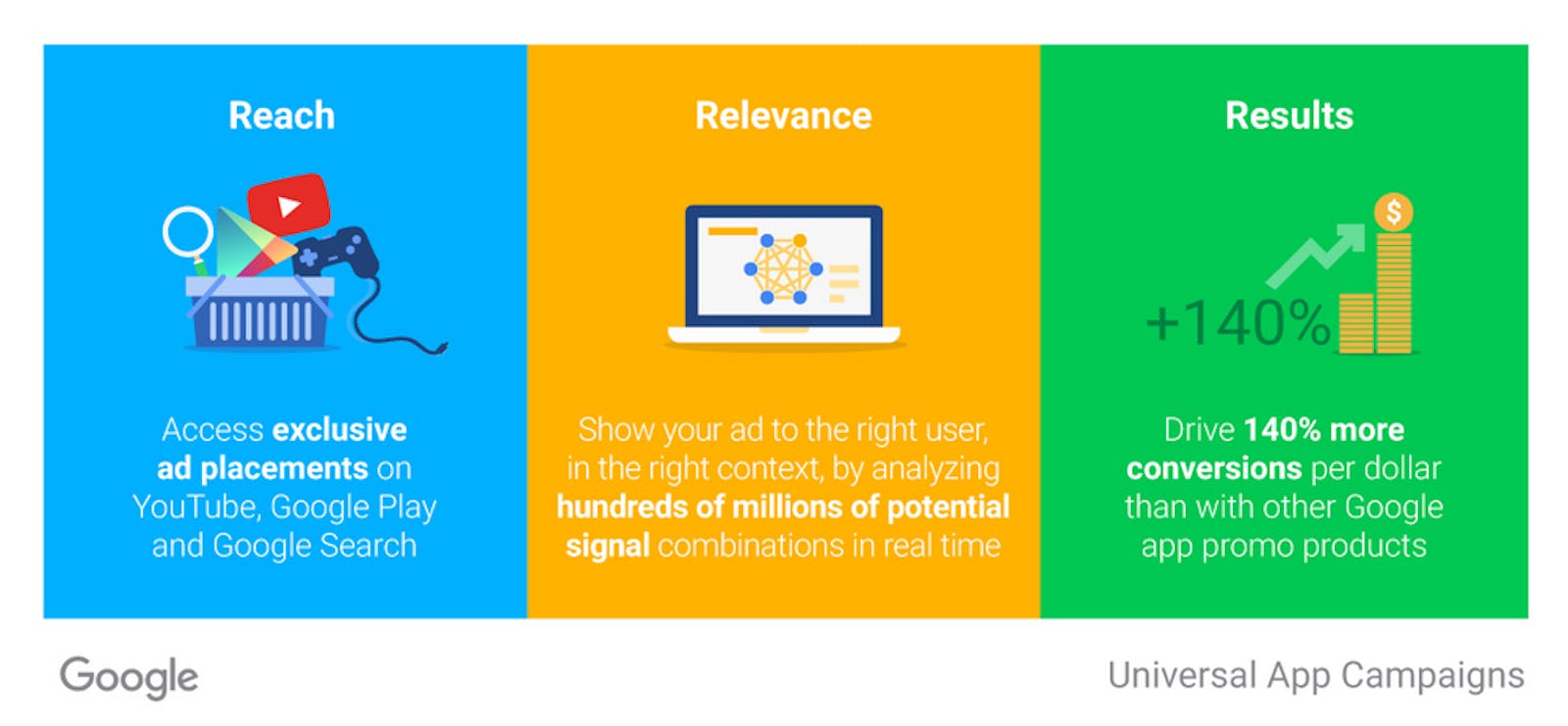 Google does the hard work of designing and building your ads as well as deploying them and managing them for optimization in an ongoing manner. But, the assets that they use to build the ads are your app's responsibility. The text, images, and video that Google uses come directly from you. So, it's of critical importance to feed Google the best assets to drive ad performance. The creative assets that you provide become the "building blocks" for Google App campaigns.
A good rule of thumb is to provide a good mix of different types of assets. And just like with any type of advertising, the assets that you use, such as text, should be created to maximize your performance. In other words, given the requisite time and thought out, and ideally done by an expert professional.
In our interview with Cuneyt Unar, VP of Marketing at Celer Network, he noticed that the campaign that is "performing really well and bringing in the highest ROI is the keyword campaigns within Google UAC. Google is doing a fantastic job of serving these ads in Google Play and we have seen that these campaigns are bringing in the highest ROI out of every other channel that Google UAC serves us."
Using Google app campaigns to accelerate your app's success
Using Google App Campaigns can be an outstanding means to accelerate your app's growth. However, it is essential to understand its ins and outs in full before proceeding. In particular, this applies to optimizing your building block creative assets - images, text, and video.
A thorough understanding of the platform and of how to leverage it for optimized install and in-app action performance can help your app to scale to outstanding heights.
Pollen VC provides flexible credit lines to drive mobile growth. Our financing model was created for mobile apps and game publishers. We help businesses unlock their unpaid revenues and eliminate payout delays of up to 60+ days by connecting to their app store and ad network platforms.

We offer credit lines that are secured by your app store revenues, so you can access your cash when you need it most . As your business grows your credit line grows with it. Check out how it works!