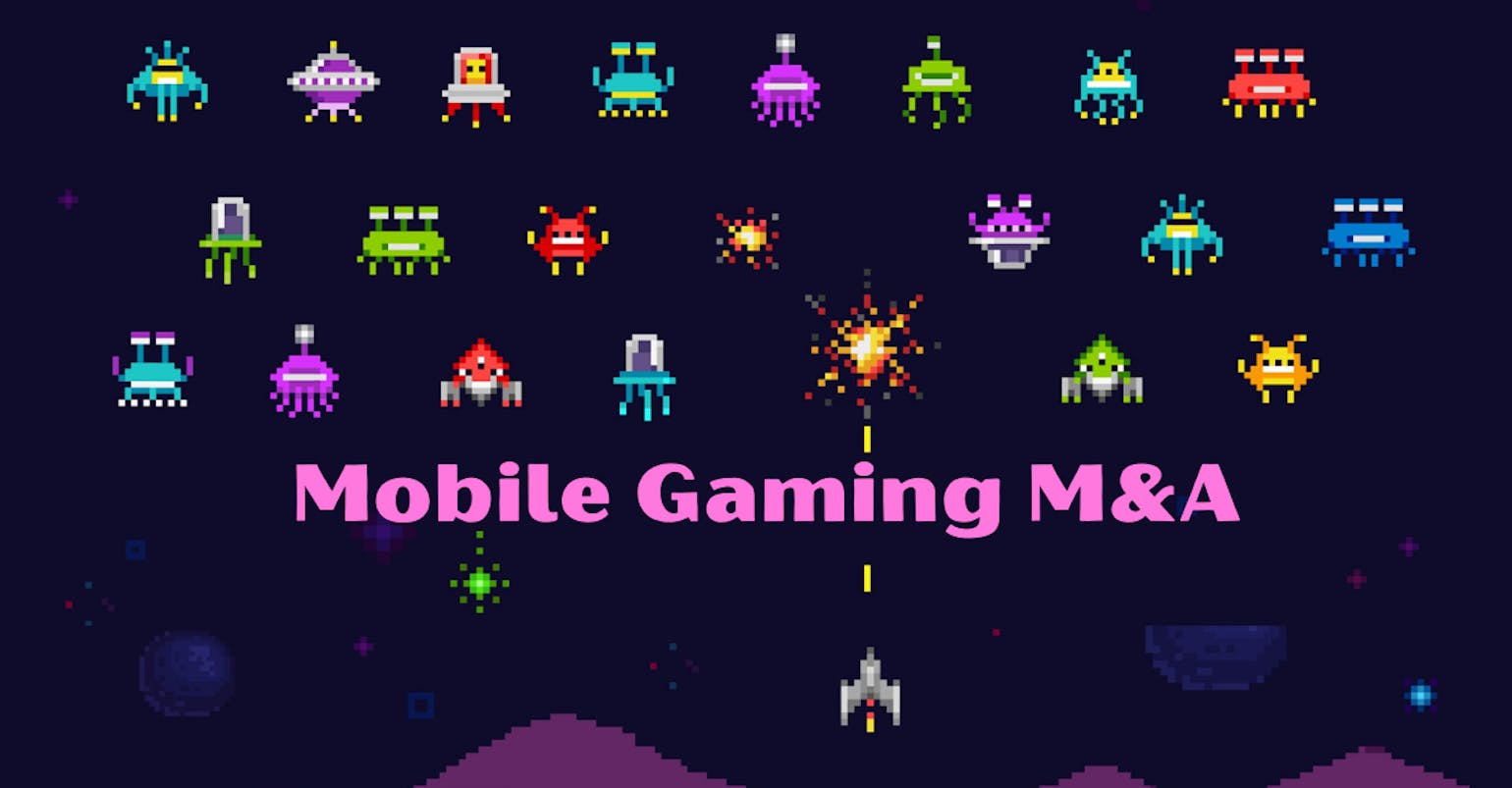 Dive Deep into Mobile Gaming M&A with Steven Wade
Mobile games have never been hotter! In April 2020, mobile gaming ad revenue grew by nearly 60% and new research by Fluent Pulse found that 81% of people in the United States started playing games while in quarantine. As mobile games big and small become hot commodities, some developers will inevitably be looking to strike while the iron is hot and sell their gaming companies to acquirers hungry for acquisitions.
But the world of mergers and acquisitions (M&A) can be a bit of a mystery if you aren't fully immersed in the investment world. Game developers who have been focused on creating great products and growing their user bases over the past few years may be — understandably — mystified by the idea of looking for an acquirer.
Steven Wade, Managing Director at Atlas Technology Group — which provides independent M&A advice to software companies and software-focused private equity firms — has handled games and entertainment transactions from $20MM to upwards of $1BN. And he has plenty of thoughts on everything from what buyers are looking for in acquisition to the key strategies companies can employ to prepare to be acquired.
A typical client for Atlas is doing "at least $1MM dollars in monthly revenue. We ideally would like to be working with companies greater than $50MM in enterprise value. That's kind of where we've ended up. A lot of the companies I worked with during the last four years in banking are all in that, say, $75 to $250MM valuation range."
"That being said, when I think about my role in the game industry, I think of myself as a connector and we see young companies all the time, independent game studios, companies going maybe $1MM< in revenue. I spoke to a young woman yesterday who started her first studio, and her first game I think sold 2,000 units," says Wade. "That was great. I really loved talking about that. I made some introductions to publishers that I think actually are going to pick up her next game. I love talking to game companies of all shapes and sizes and all forms. I think that's a win, just meeting as many people as possible in this industry."
What are M&A companies looking for in gaming companies?
The question every game company wants to answer is "What are acquiring companies looking for?" But like so many things in life, the answer isn't that simple.
Every buyer is looking for something different. When it comes to acquiring gaming properties, it's definitely not a one-size-fits-all situation. "We have different buyers popping up for different reasons," says Wade. "Some people have social networks and they already have tons of users." And now those companies just want games of any type to offer their users. For them, it's all about content.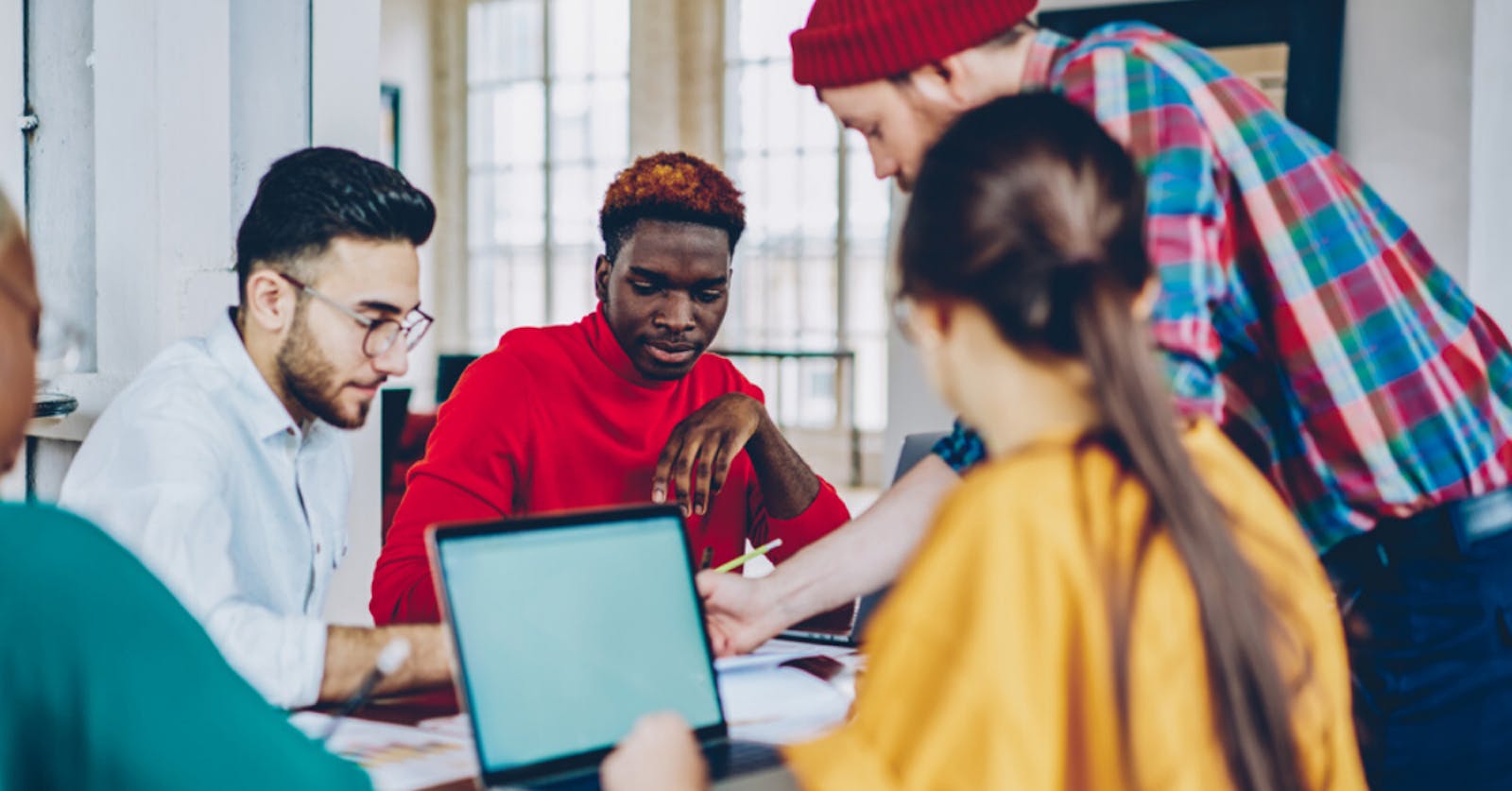 But quite often, the decision to acquire a company is less about the games and more about the talent behind them. "I just had a conversation yesterday, with an acquirer who has $3 billion in capital, and they're very interested in looking for companies and teams," Wade says. "Say, one to twenty person teams that can really go in and build anything. They're not looking for content or anyone who's developed certain IP. They just want teams."
But on the other hand, Wade also has clients who are looking for "titles in their swan song."
"They're just looking to buy as many of those as they possibly can. It adds to their stock price. The games really don't get a second life through the acquisition, but they get a longer life."
And it doesn't stop there.
"Then we have people who are aggressively looking for new studios — studios who got to go out and really be creative because they're not a part of a larger organization."
On the other side of the equation, you have developers who are looking to sell for a variety of different reasons. Sometimes a company is monetizing well but isn't able to get the "rocket fuel needed to scale," says Wade. "Sometimes, the solution for that problem is to sell to a larger company and get your game in front of their users."
If you're a developer looking for greater resources and the ability to keep working and innovating, you'll want to focus on offers from investors looking to bring in talent and creative minds. But if you just want to sell and move on to your next venture, you might be looking for a buyer who is just interested in collecting titles. The good news is, no matter what you hope to achieve through acquisition, there's probably a buyer for you.
"Right now, everyone's very hungry," says Wade.
A seller's market
The M&A market for gaming companies is hot, but with hungry buyers on the prowl for the best deals, game developers may be looking to position themselves in the best possible light. The truth is, games are so hot, studios of all shapes and sizes are being snapped up.
"There's this midsize group of mobile games, then you have a PC game companies. That is dwindling. They've already been acquired… You have smaller guys who're kind of plateauing. Say some of them are plateauing at $10-$20MM revenues and they really can't grow," says Wade. Companies of this size are struggling to grow through organic means, but UA financing isn't ideal for an older game. "So now they're trying to acquire a bunch of smaller studios," says Wade.
"We'll see quite a bit more of that this year for the midsize players," says Wade. He also predicts that when it comes to companies with over $100MM in revenue, there won't be any trouble finding a buyer. "What do they say in real estate? It's a seller's market. I think that's how it is right now in gaming."
And in this seller's market, even smaller companies are appealing. While Atlas prefers to work on bigger deals for companies with over $10MM in revenue, there are always exceptions. "We do have a couple of smaller companies," says Wade. "One, I can't mention the name, but it was a company that was doing, say, $2MM in revenue, but we saw them shooting up quite quickly. We sold them in, I think, three months, and now they're doing 30X revenue a year later."
If your game is monetizing and retaining users, there are options for you to grow and scale the business now without any equity loss.
Preparing for an acquisition
It's clear that if you want to sell, now is a good time, but there are plenty of founders out there who want to continue to grow their business without losing control — or who simply need to grow before they reach sufficient scale to attract interest from acquirers. In the past, that was easier said than done.
"There are some interesting ways around getting these games of scale," says Wade. "I think there's quite a lot of these UA financing companies popping up, so if your game is monetizing quite well and retaining users well, there are options for you to grow and scale the business now without any equity loss, which is brilliant. When I was starting my own companies, that was always an issue. I didn't want to lose equity because I was a new founder and I was afraid of losing control of my destiny. For mobile gaming in particular, and I'm hoping that it comes to PC and console, there are these UA financing options."
For gaming companies with a steady revenue stream, one of the biggest challenges to growth is simply waiting on the app stores to pay so you can reinvest those funds in UA. Companies like Pollen VC "provide an amazing service," according to Wade, by allowing apps to borrow against their accounts receivable (AR) and reinvest faster into their growth in a capital-efficient way.
"For people who are looking to eventually exit their businesses, or who want to buy a larger business, one way to scale, especially for smaller studios looking to ramp up is this method," says Wade.
Getting ready for an acquisition is about more than just growing your user base and revenue. It's a complicated process and nearly every company needs a guide.
"I think one of the benefits of working with M&A advisor or even a consultant — for a lot of the smaller deals that really shouldn't be paying banking fees — is just having someone to help manage the process and strategy," says Wade. "There's a lot of structuring around different transactions you need to plan for. Sometimes cap tables are very dirty. Sometimes old investors want to get out and new investors don't. There are things that are going to come up when you're negotiating the actual transaction." Having a team you can turn to to help navigate these issues is invaluable.
Busy CEOs and founders don't necessarily have the time to devote months to driving an acquisition through to a final sale. "We tend to tell people that during a process expect six to seven months," says Wade. But when it comes to the gaming industry, timelines fly out the window.
"In gaming, it's been so hot whenever we've actually taken a deal to market, we've received an offer within less than 45 days, so things tend to move a lot faster in gaming — or at least the companies we work with. In the last four and a half years, I worked on 14 transactions. We've only had one transaction not close ... I still kick myself to this day. I think the founder does too because it was a mobile company doing $5MM in revenue and we had a huge offer for $45MM or something." The company passed on that offer and then the market changed. But having a professional by your side can help mitigate these kinds of mistakes and help you find the best deal.
How to find a buyer
If you've never been through the M&A process, even finding a buyer probably seems like a mysterious process. Wade says it starts with having a clear idea of why you want to sell. "Sometimes it's purely financial. Sometimes it's because some people have been working on a deal or a company for 10 years and they want to do something else. They don't want to be working on the same FPS game for a while. They want to do hyper casual games. There are always paths forward, there's always different structures for it. Every company is unique, but it starts with having conversations don't stay in your office, heads down. Definitely get out there and be having these conversations."
But how much is too much when it comes to talking about wanting to sell your company? Should you let your intentions be known or does it make more sense to be private about your intentions?
"I think it's okay to talk to your peers, speak to people who have already sold their businesses, or people currently going through the process," says Wade. "Everyone's got kind of a unique perspective."
But once you've made the decision to sell, be prepared for things to move quickly. "Going back to it being a seller's market, there are so few great game companies that want to sell. I think when companies do decide to go out there and take that step, put themselves on the market, let it be known, it's almost a feeding frenzy, and it could be overwhelming sometimes, but overwhelming in a good way."
After all, Wade says, "It's nice to feel wanted."
Final words of wisdom
Wade and the Atlas team have a unique vantage point in the industry. So what types of companies and solutions are they keeping their eyes on in 2020?
Discoverability is an issue — everyone in the app business knows that. And it's driving UA costs up. So when it comes to the kinds of platforms that are hot in the mobile business, Wade is focused on tools that improve discoverability and monetization.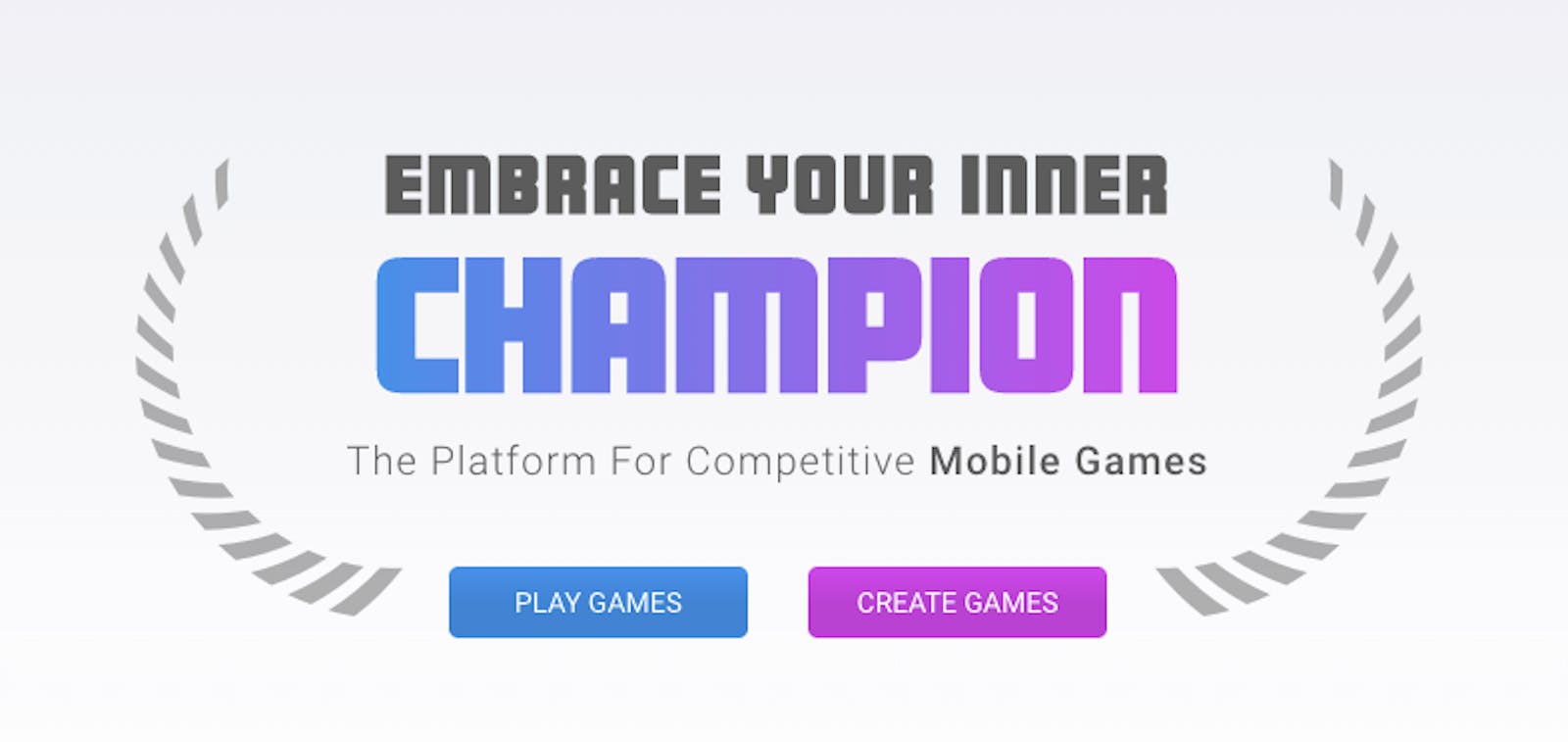 He also points to Skillz, which helps 98% of gamers who don't go pro earn prizes and recognition in head-to-head competitions and tournaments on a mobile platform. Game developers can download the free SDK and set up a tournament allowing anyone with a phone to compete. The increased engagement also brings increased revenue. Wade also says he's working with another company that has developed a scalable platform to build games on.
Ultimately, he says it's these kinds of innovative platforms that are solving unique issues in the gaming community that we need to see more of — and that will be hot commodities on the M&A scene.
Pollen VC provides flexible credit lines to drive mobile growth. Our financing model was created for mobile apps and game publishers. We help businesses unlock their unpaid revenues and eliminate payout delays of up to 60+ days by connecting to their app store and ad network platforms.

We offer credit lines that are secured by your app store revenues, so you can access your cash when you need it most . As your business grows your credit line grows with it. Check out how it works!