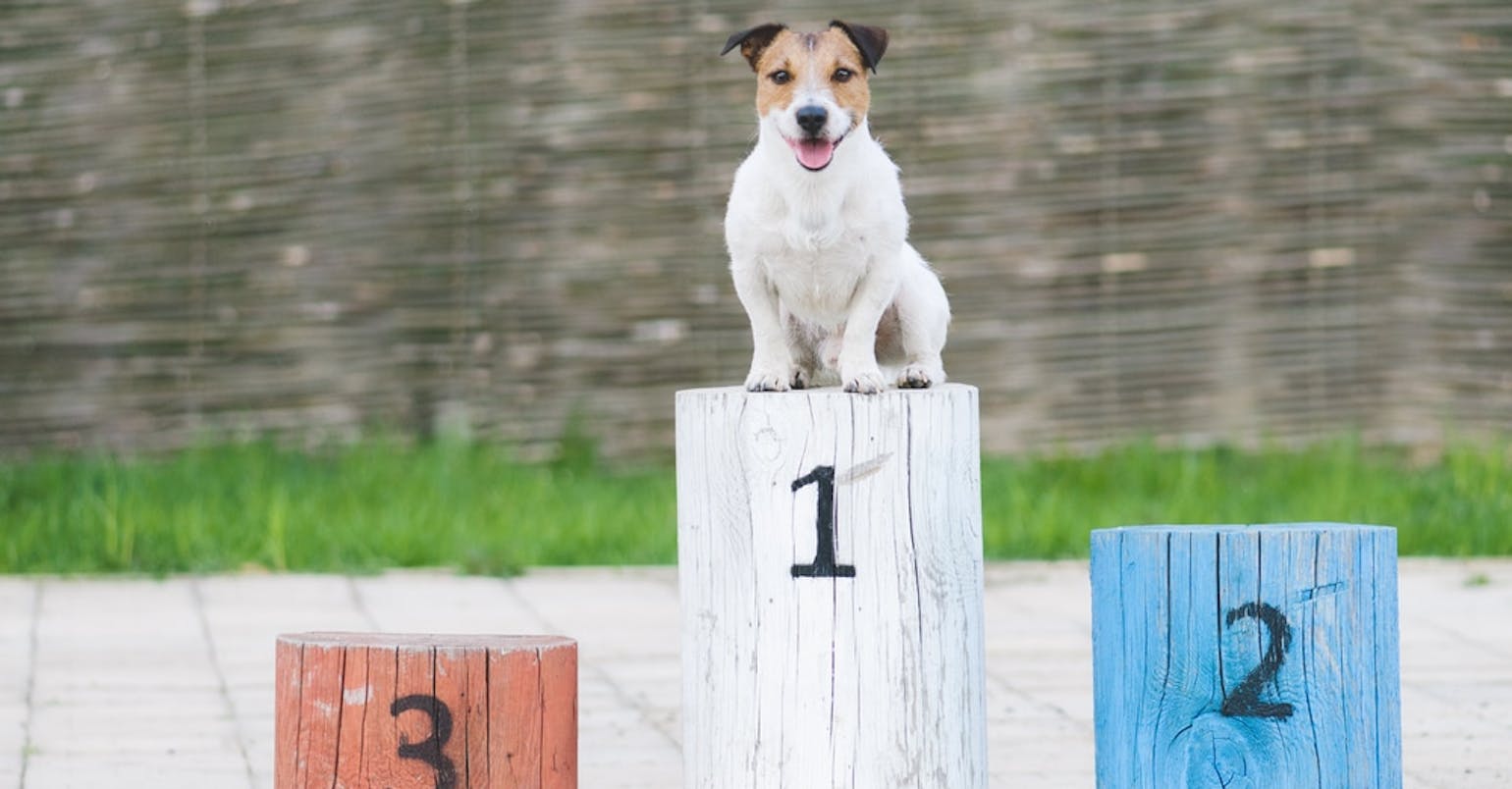 How To Vet Your Mobile App's Success Before Launch
At our recent Growth Summit in London, user acquisition guru Eric Seufert explained his methodology for finding new opportunities, which identifies the characteristics of other successful mobile games.
Ask yourself 5 questions
Eric advises app companies to answer the following questions when they are developing new app concepts:
Who wants to play this game?
Are there lots of these people?
Do they have disposable income?
Are they competitive or social?
Will they respond to this game's ads?
Evaluating these five factors at the concept stage will help you understand whether your game is likely to find an audience who are prepared to spend money on it, while the last question prompts you to consider whether you will be able to grow your game's user base. Making this analysis at an early stage also reduces the risk of spending money and time on developing your app concept; the further you get into the project the greater the risk and more costs you incur. You can save yourself a lot of work (and money) by identifying validity at an early stage.
Once you move away from assessing your app as a completed project, you can look at developing an app from the perspective of identifying an opportunity. When you approach your business in a less a speculative way and instead look for opportunities – i.e. an untapped market or niche audience – you will be able to identify and build the concepts which are most likely to work.
What does opportunity look like?
A key characteristic of successful app companies is how they use market data to identify opportunities before they start to build new products. App store data can actually be accessed for free, from sources such as Priori Data.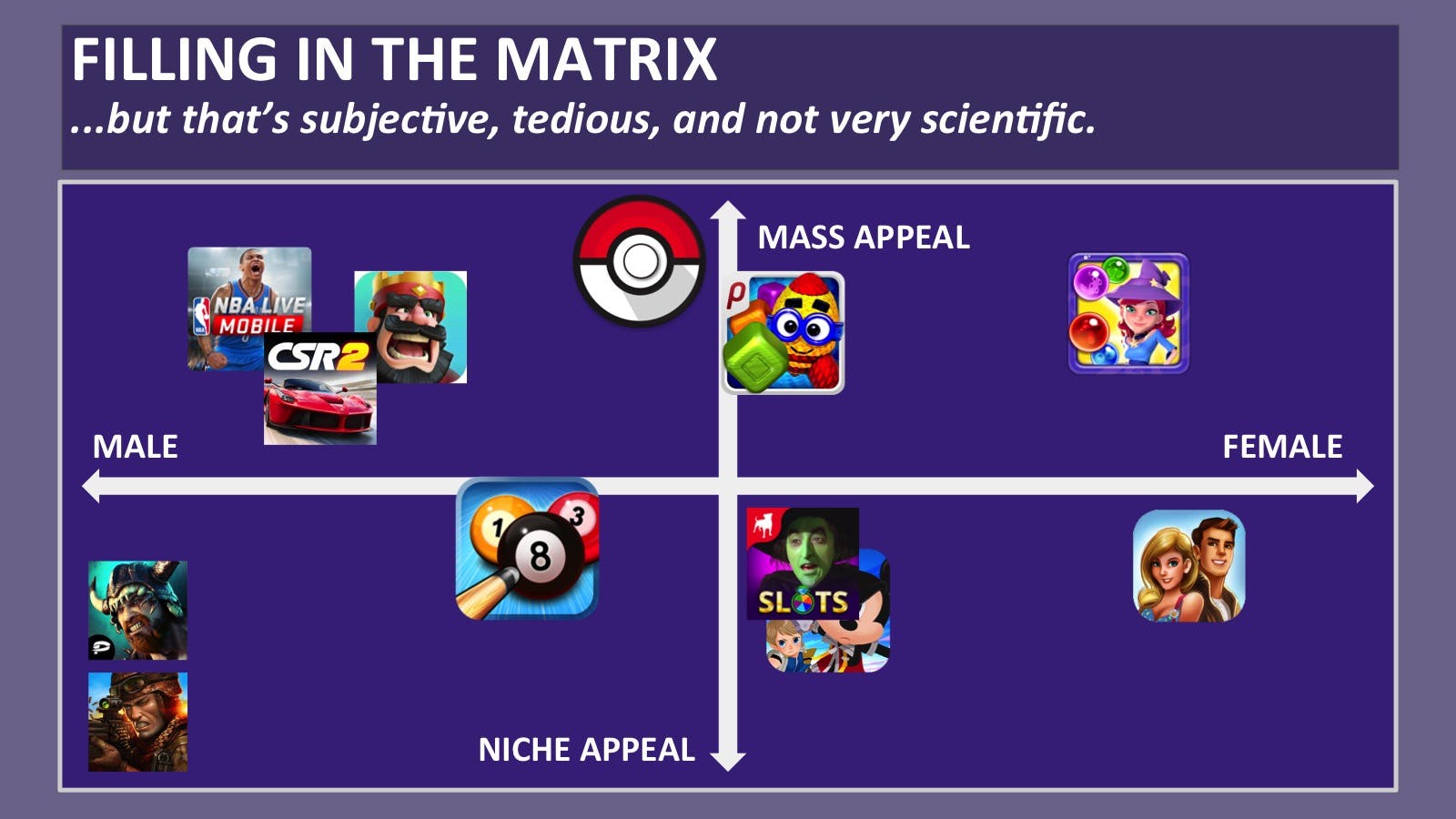 Eric demonstrated a simple chart framework for thinking about the revenue scale of apps, using free app store data such as the Top Grossing charts. Placing the scale of 'appeal' on the y axis, and resonance with specific genders on the x axis, you can plot examples of top grossing apps within this chart to see where they sit in terms of audience appeal – what similarities does your app have?
Eric mentioned a few problems with this approach: it's subjective and not very scientific. You're likely to have 'recency bias' and only look at games that have recently been successful, without taking into account how long their success lasts, or only look at apps at the one point at which they were most successful.
Apps that reach top spots very quickly are likely to be backed by big publishers who have poured big bucks into UA, which is not a position that most app companies can emulate. Thus, when you are plotting your app store success matrix, consider:
Has the app reached a top 50 grossing position? How long has it held this position?
Does the publisher/studio have a portfolio of another top 20 grossing games? You can discount these, as it indicates they probably have a large budget to spend on UA, and can afford to promote the app even if they aren't achieving ROI.
Has the app shown a generally upward trajectory since it launched? If the app's historical data shows a staggering trajectory, it's likely that user retention isn't strong.
High revenue opportunities will tend to have broad appeal, but don't dismiss opportunities within 'niche' audiences; some special interest audiences will be prepared to pay more for the right app or game.
Titles which have held top grossing positions for a long time are less likely to be financing UA at a loss. It's likely these companies have started with a great app and have gradually built their user base and revenue through strategic, profitable UA.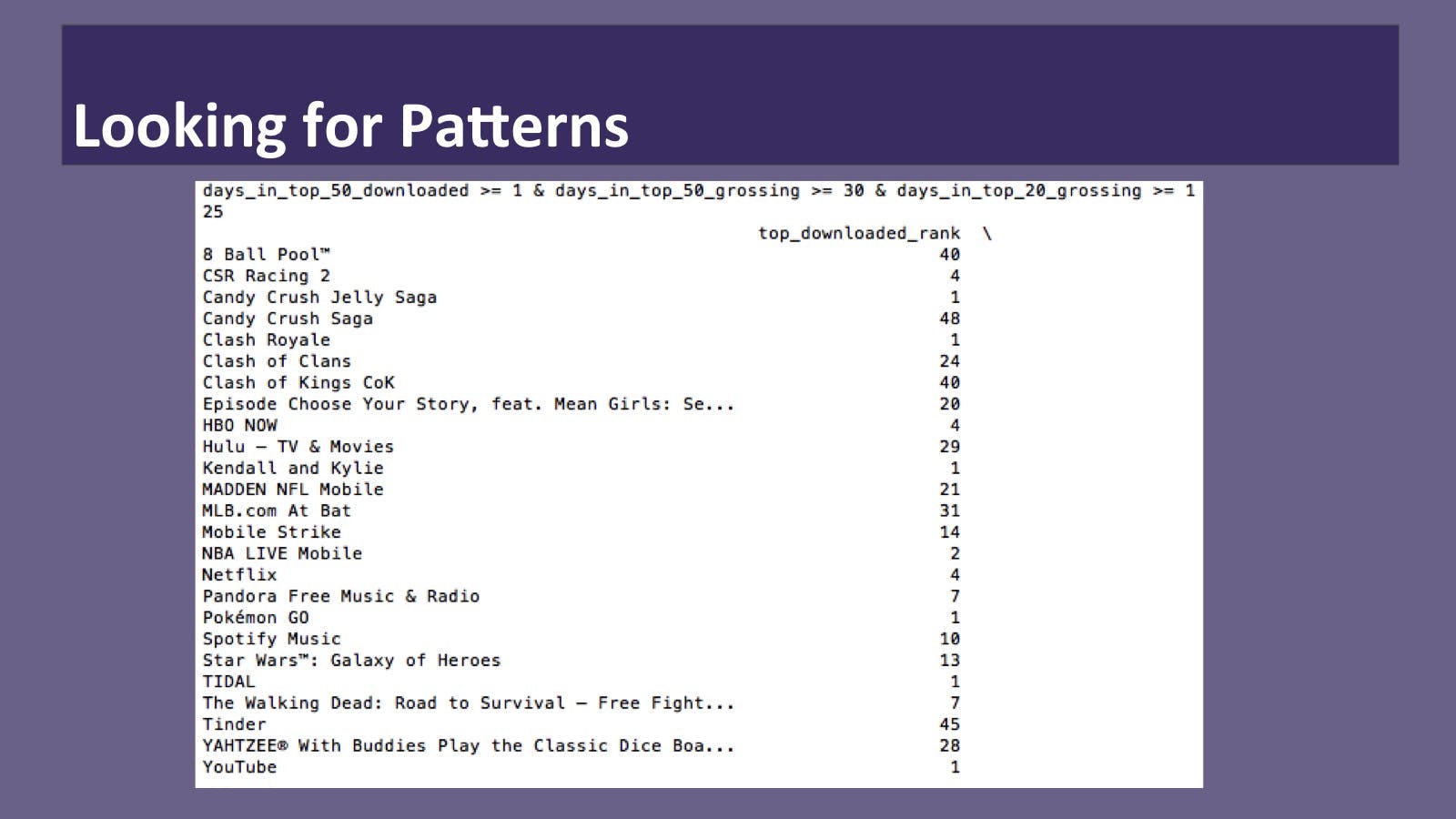 By looking for patterns in apps that have gathered momentum and sustained their revenue-generating success over a significant period of time (say 6 months plus) you can see the characteristics such as gameplay, features, branding, and most critically, the marketing strategies, that create a framework for true success.
How do you reach the Top 100?
If you look at the Top 100 grossing apps and games in the app store, marketing strategy is a major factor in their success. Eric has worked with apps across the entire range of the Top 100 and says that the size and scope of the marketing team is a major factor in reaching the top positions.
However, this doesn't necessarily mean that you need a large team to achieve a good level of success. As Eric states, "I know that you can get your app into a top-grossing position if it's well-designed, your retention works, your core feedback loop works and the use case works; then it's possible to get into the Top 100 grossing with basic UA."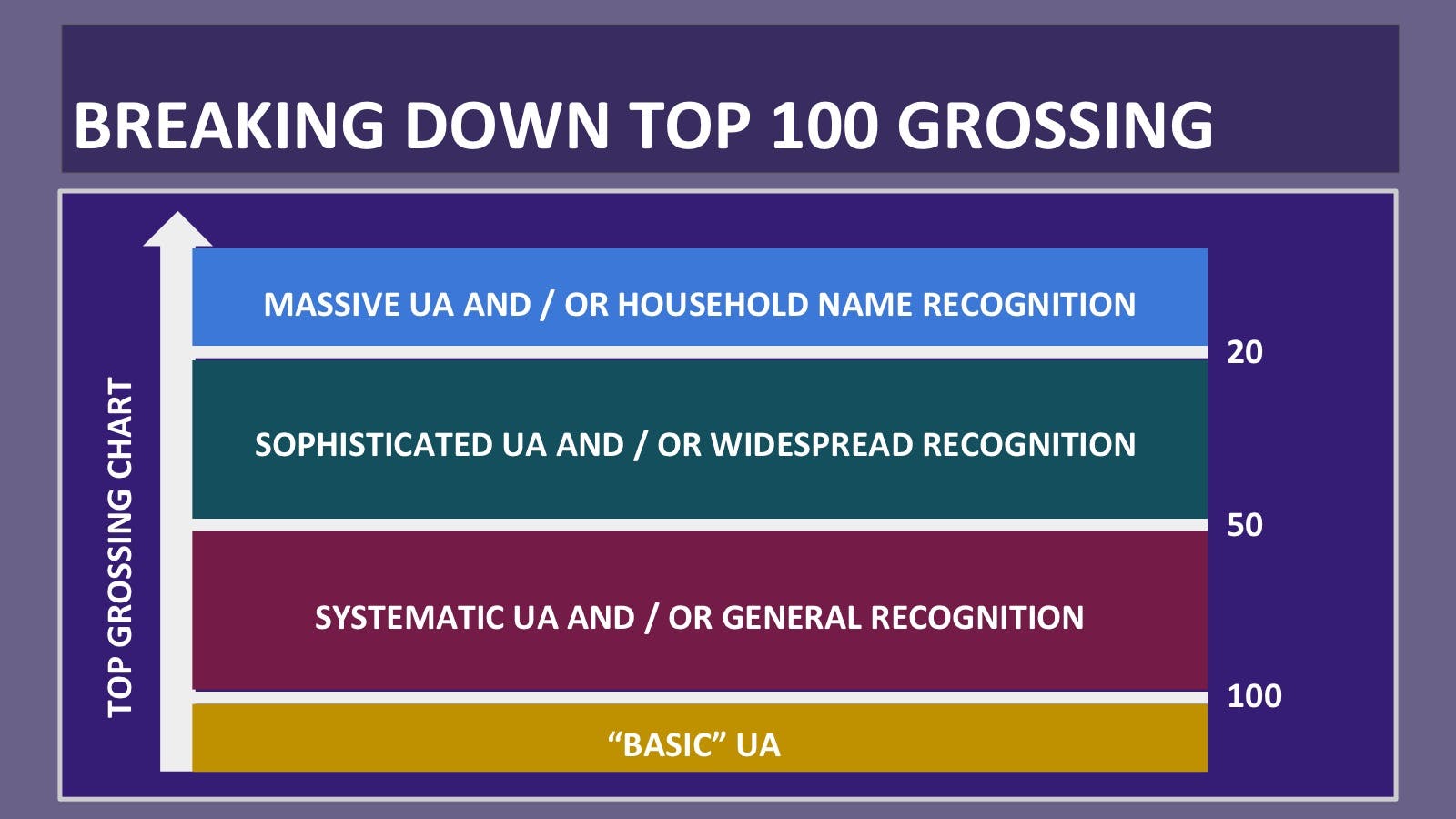 What Eric means by "basic UA" is having a team of 1-3 people using the biggest ad networks, and systematically refreshing the ad creatives frequently every few weeks.
To get into the Top 50 grossing apps, you need 'systematic UA' and general recognition of your brand in your key markets, which will make your user acquisition more effective and cheaper. Systematic UA necessitates building a feedback loop through implementing analytics apparatus in the app and in marketing channels.
To reach the very highest ranks of the app charts requires a more sophisticated approach to UA, where your feedback loops are created as part of the business infrastructure and monitored by an in-house UA Business Intelligence and marketing analytics team. In these companies, UA is not seen as a cost center, but rather as a revenue driver and a primary growth mechanism for the company. Of course, building this systematic approach to UA requires a large budget – but even Supercell and Rovio had to build up to this level over years of sustained success.
In fact, the prevailing characteristic of the companies dominating the app store charts is the way that they have built their success over time. Producing a top 100 grossing app is a "state at a point in time, not an end state" – meaning you could continue to move up the scale as you continue to plug resources into UA and build a portfolio of games that increase your ability to generate revenue through cross-promotion. The most successful companies have all moved up the scale from the bottom to the top tier.
The bottom line from Eric's presentation: app developers should always carry out market research to assess the validity of making your app or game before you invest time and effort into it. Look for patterns to help you identify these profitable opportunities you could also target. Find examples of apps and games with incremental growth, as this validates that the audience is willing to spend on this type of content and that your user acquisition will be profitable.
ABOUT ERIC SEUFERT
Eric Benjamin Seufert is a performance marketing specialist with a background in analytics-driven marketing and product development. Eric runs app consultancy Heracles, working with a host of different app developers. He previously held senior marketing roles at Rovio and Wooga, Digital Chocolate, and Skype. In 2014, Eric published Freemium Economics, an analytical guide to the freemium business model, and he also maintains the popular app marketing blog Mobile Dev Memo.
Pollen VC provides flexible credit lines to drive mobile growth. Our financing model was created for mobile apps and game publishers. We help businesses unlock their unpaid revenues and eliminate payout delays of up to 60+ days by connecting to their app store and ad network platforms.

We offer credit lines that are secured by your app store revenues, so you can access your cash when you need it most . As your business grows your credit line grows with it. Check out how it works!