In this interview with Mirela, you will discover:
How she doubled the push notification opt-in rate
The one email campaign that drives the most revenue for the company
The push notification campaign that 13X sales
The genius way they increased their app rating from a 2.1 to a 4.5
How do you get people to opt-in for push notifications?
As we all know, push is one of the most effective channels to engage and retain app users. The biggest challenge we have identified in user retention is getting the customers to enable push notifications for our iOS app.
This strategy has always been handicapped by the fact that iOS users are presented with an "opt-in" approach as opposed to Android's "opt-out" approach. Initially, every time an iOS user installed the app, we would show them the native form, 'Would you like to opt-in for push?'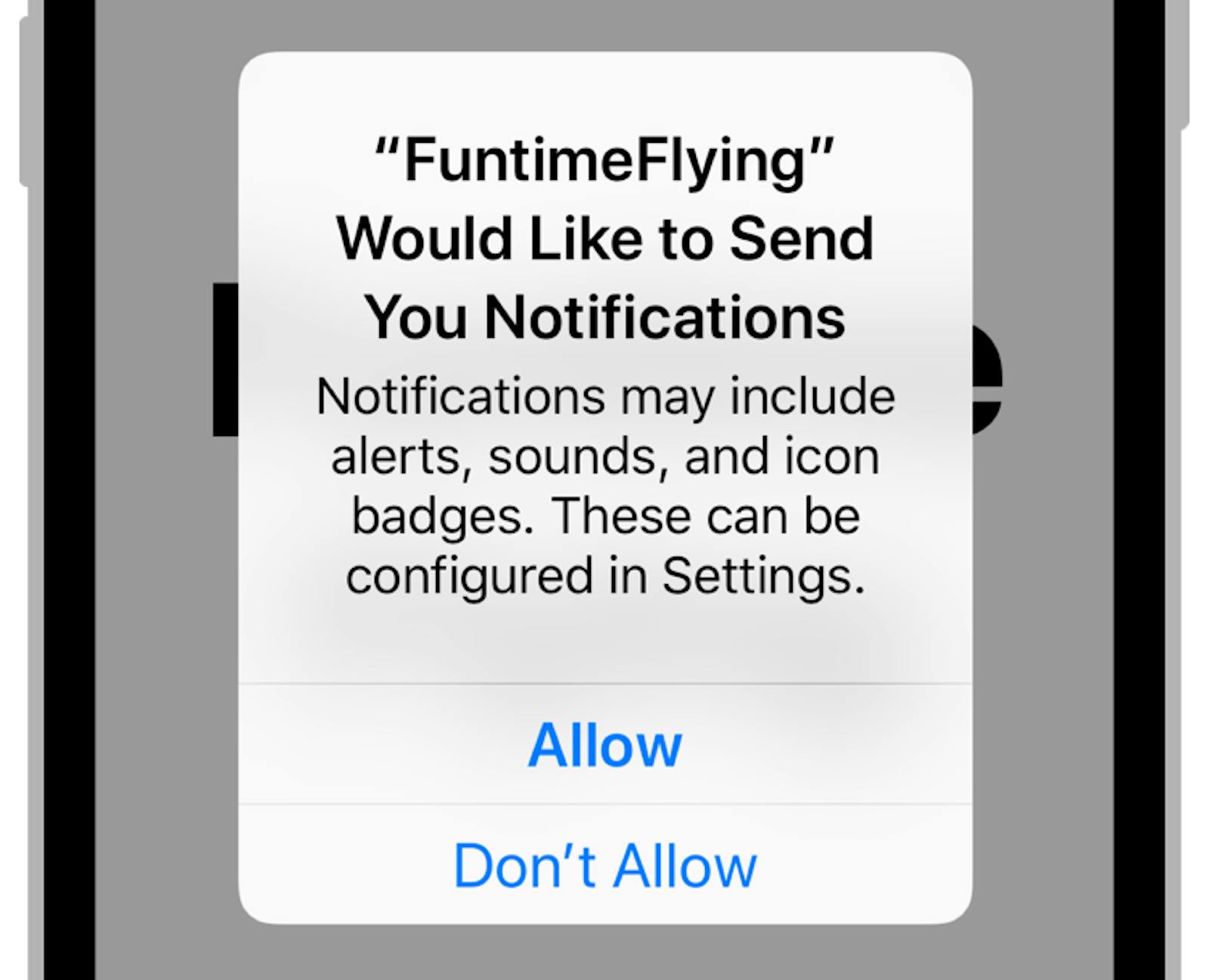 We realized the opt-in rate was unsurprisingly very low because we have not yet proven our value to the customers.
We then started testing different strategies such as targeting users at different times and we adapted the messaging based on their behavior.
We displayed a custom creative with two calls-to-action. If the user said "yes" to enabling push notification, then we would deep-link her to the native iOS prompt, if they said "no" we would then have the opportunity to ask again in a few months.
What really worked for us was showing the right message at the right time.
For example, when users just purchased an annual subscription to a magazine, we would ask "would you like to sign up to be notified when new issues are available?" The value, in this case, was obvious. Any subscriber would want to know when they can read their next issue.
Another segment is users who search for a specific magazine. For example, somebody search for and was interested in Cosmopolitan, so the push-notification prompt would say, "would you like to be notified when Cosmopolitan is on sale?"
We found that strategy worked quite well, and the opt-in rate has doubled or even tripled in some cases.
What is the most effective email marketing strategy?
One of our strongest performing channels is email marketing.
As with any other strategy, you need to step up your game when it comes to the message, subject lines, and the overall creative aspect. This might not come as a shock, but what has performed best for us are heavily discounted offers.
In terms of the revenue delivered and the user engagement, our most successful campaign is the quarterly discounting of most of our catalog using a promotional code.
One interesting finding is when we tested using a promo code versus just giving the discount to the customer already embedded on the landing page. We found that the use of the promotional code performed much better.
Are you doing any type of drip campaigns?
Yes, we definitely do that in two stages of a customer's life. First, we have an email activation campaign where we send users a welcome email as well as a series of information and a cart abandonment sequence via push notifications.
We have done quite a lot of testing with the cart abandonment sequence. After updating the push frequency to 3 reminders instead of 2, and placing the second reminder 1 day later instead of 2 days, the conversion rate has increased 13-fold compared to the first version!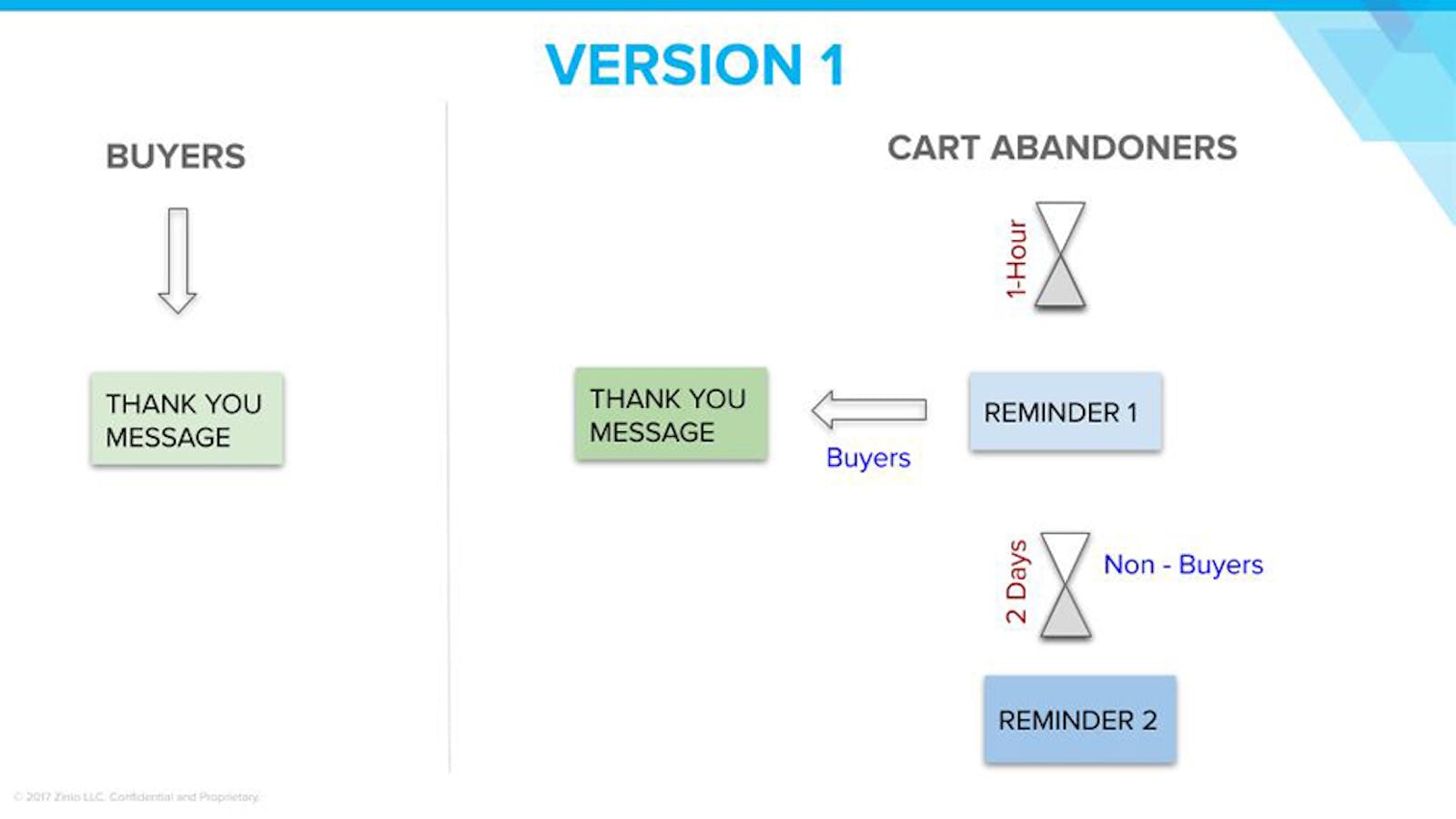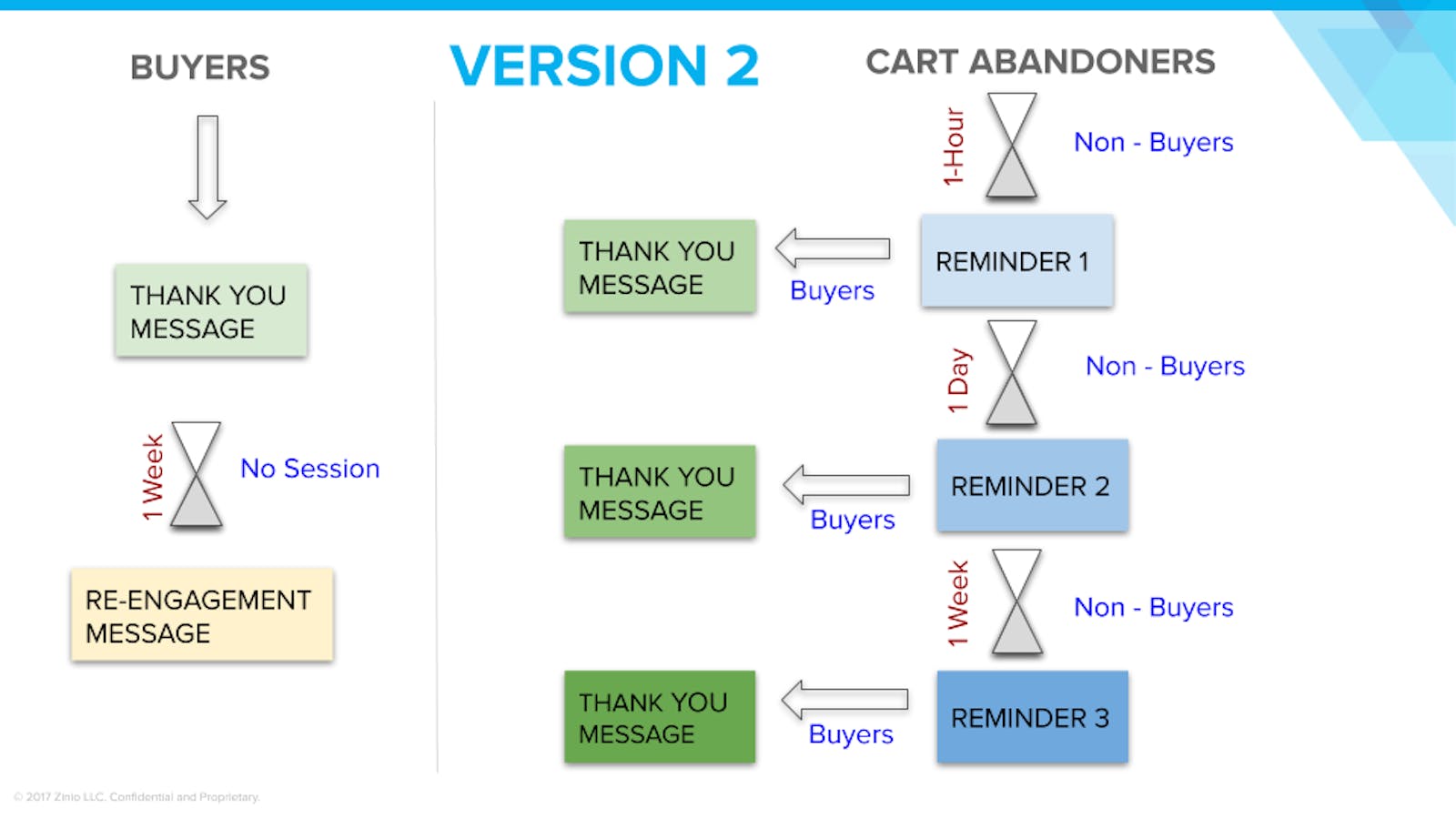 However, we are still doing a lot of testing in this space.
As for the activation email sequence, we always try to prove our value to the customers. We want users to understand the value that Zinio brings and also how to use the app properly.
How Zinio bounced back from 2.1 stars to 4.5 stars on the app store
I am very proud of this campaign and it is one of the most successful campaigns during my time at Zinio.
We tried to identify the segments of our happiest customers who are most likely to give us a five-star review.
We tested about 20 different segments with different creatives targeting them at different times based on their behavior.
And the winning creative that proved to be the most efficient was a very simple one where we're simply asking - 'would you rate us five-stars?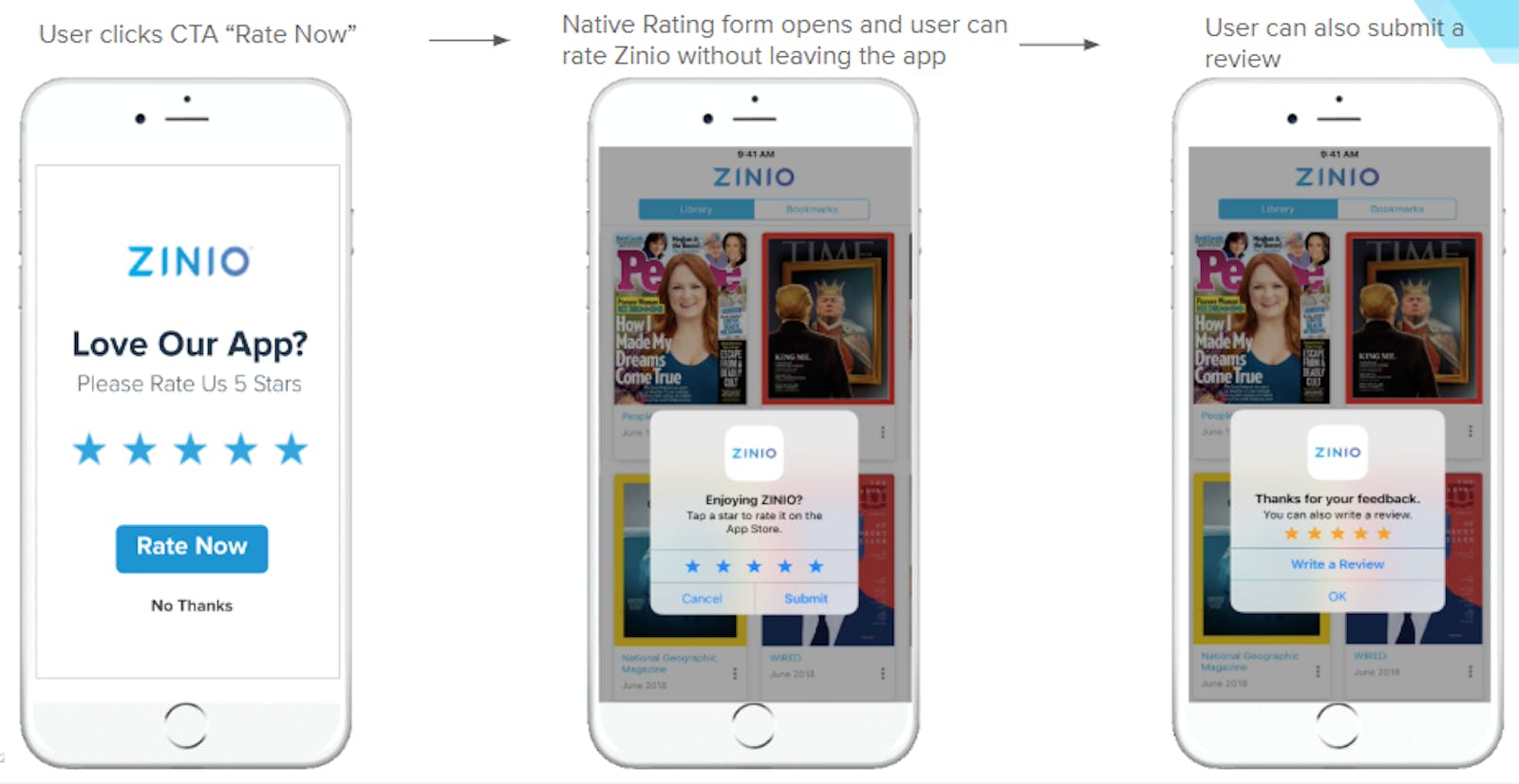 That was it!
After five months of running the experiment, we looked at all the numbers and identified the top three segments that delivered the highest percentage of five-star ratings. And then for those three segments, we just ramped up and sent the message to the entire qualifying audience.
And that's what helped us recover. We bounced back from 2.1 stars to 4.5!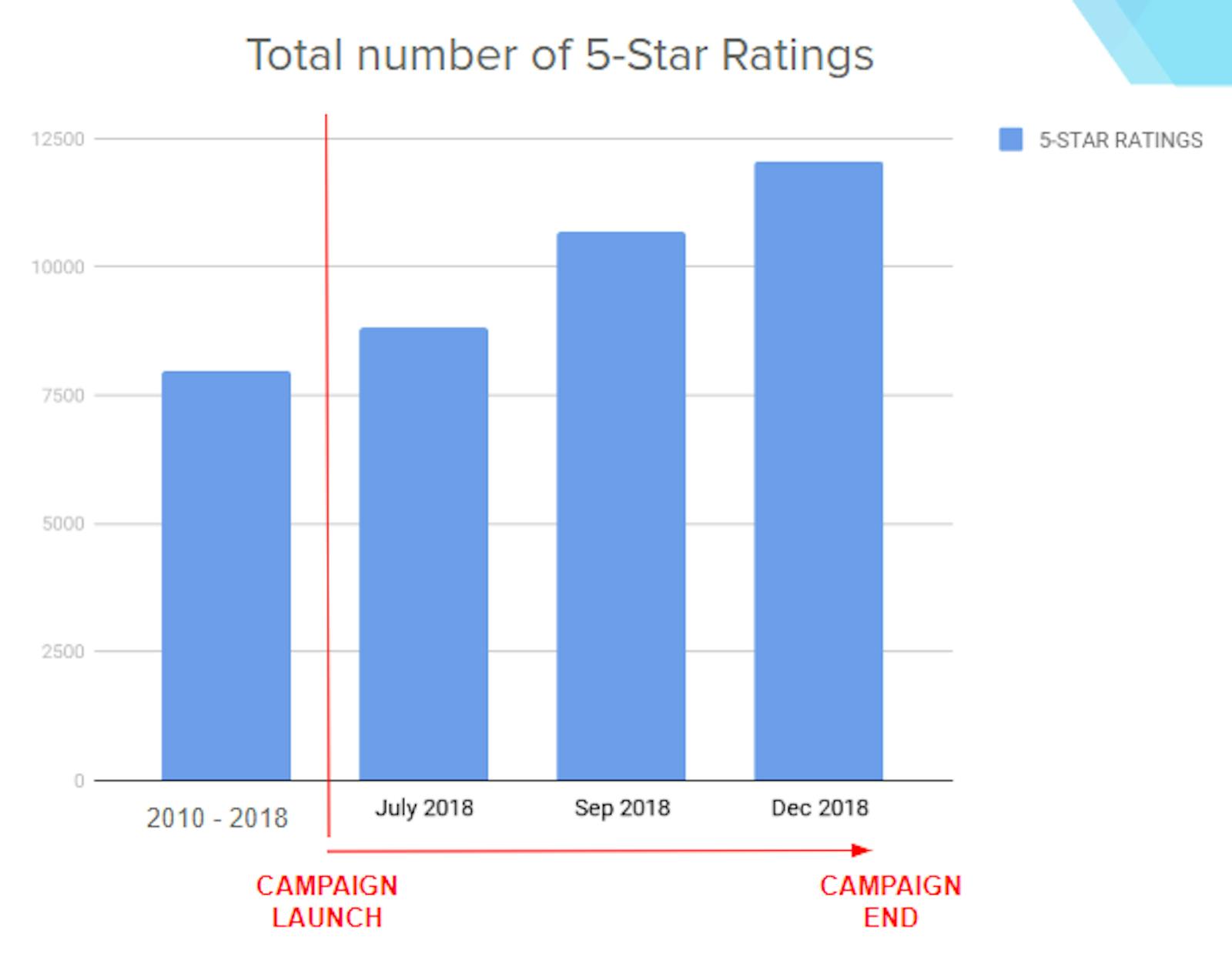 Pollen VC provides flexible credit lines to drive mobile growth. Our financing model was created for mobile apps and game publishers. We help businesses unlock their unpaid revenues and eliminate payout delays of up to 60+ days by connecting to their app store and ad network platforms.

We offer credit lines that are secured by your app store revenues, so you can access your cash when you need it most . As your business grows your credit line grows with it. Check out how it works!