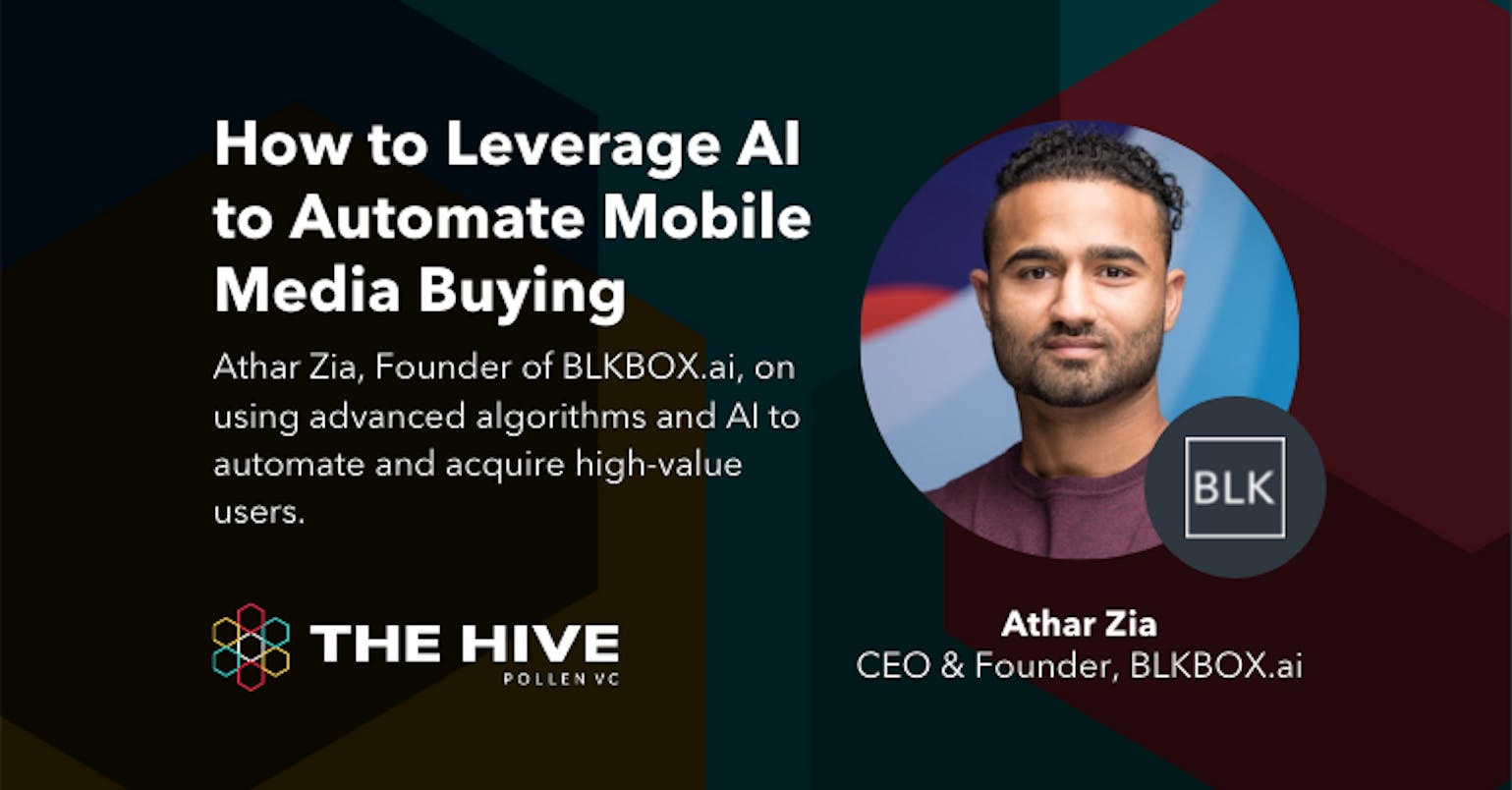 How to Leverage AI to Automate Mobile Media Buying
Data used to be the single source of truth for marketers, but this has changed; the bigger question is what do we know and how do we know it? We also want to understand how automation can give us answers and drive better results. We direct these questions to our guest, Athar Zia 'Z' — Founder and CEO of BLKBOX.ai.
Formerly a Client Solutions Manager at Facebook, Z's work centred on helping some of the biggest advertisers grow their business in the mobile app industry. Now, with a wealth of experience and skills under his belt, Z and the BLKBOX team have built a platform that uses advanced algorithms and AI to automate and acquire high-value users.
Best in class
Z has a history of turning anyone — regardless of experience — into best of class media buyers. It is a big promise, but how does it work?
Whether you're new or experienced, you're going to get the best technology just by providing three inputs into the system — budgets, creatives, and KPIs.
While at Facebook, Z worked with some of the largest advertisers and witnessed more than a billion dollars run through their ecosystem. "And throughout that journey, I would define a best in class media buyer as somebody who is data-driven and able to target high-value users by creating intelligent campaigns. They also have a strong understanding of all levers that are available to them to drive performance," says Z.
Skilled media buyers are able to create audiences that are highly intelligent and geo-specific. "What we've done is effectively taken all of that domain experience and translated that into advanced algorithms and AI that can optimize performance to deliver on-target results." Z adds, "Typically, it takes 6.5 hours per day to run effective media buys, we've reduced that down to 6 minutes. Whether you're new or experienced, you're going to get the best technology just by providing three inputs into the system — budgets, creatives, and KPIs."
Automation - the new normal
Post-IDFA, automation is happening all around us. In this new normal, expect changes — whether it's ad monetization or in-app purchases — and performance marketers and advertisers need to rethink the way they do performance marketing. "Approximately 80% of the spend used to go through low funnel optimization, such as value optimization (VO) and minimum return on ad spend (ROAS). Now those optimizations are far less effective. In a privacy-centric world, costs are skyrocketing across these optimizations and bidding strategies," Z says.
As a result of the said changes, individuals are having to improve their understanding of app event optimization (AEO) and mobile app installs (MAI) all over again. With BLKBOX, "We come into the picture as an intersection between advertisers wanting intelligent automation to help streamline processes, deliver on-target results, while Facebook and Google are no longer able to deliver the same value on their low funnel optimizations," adds Z.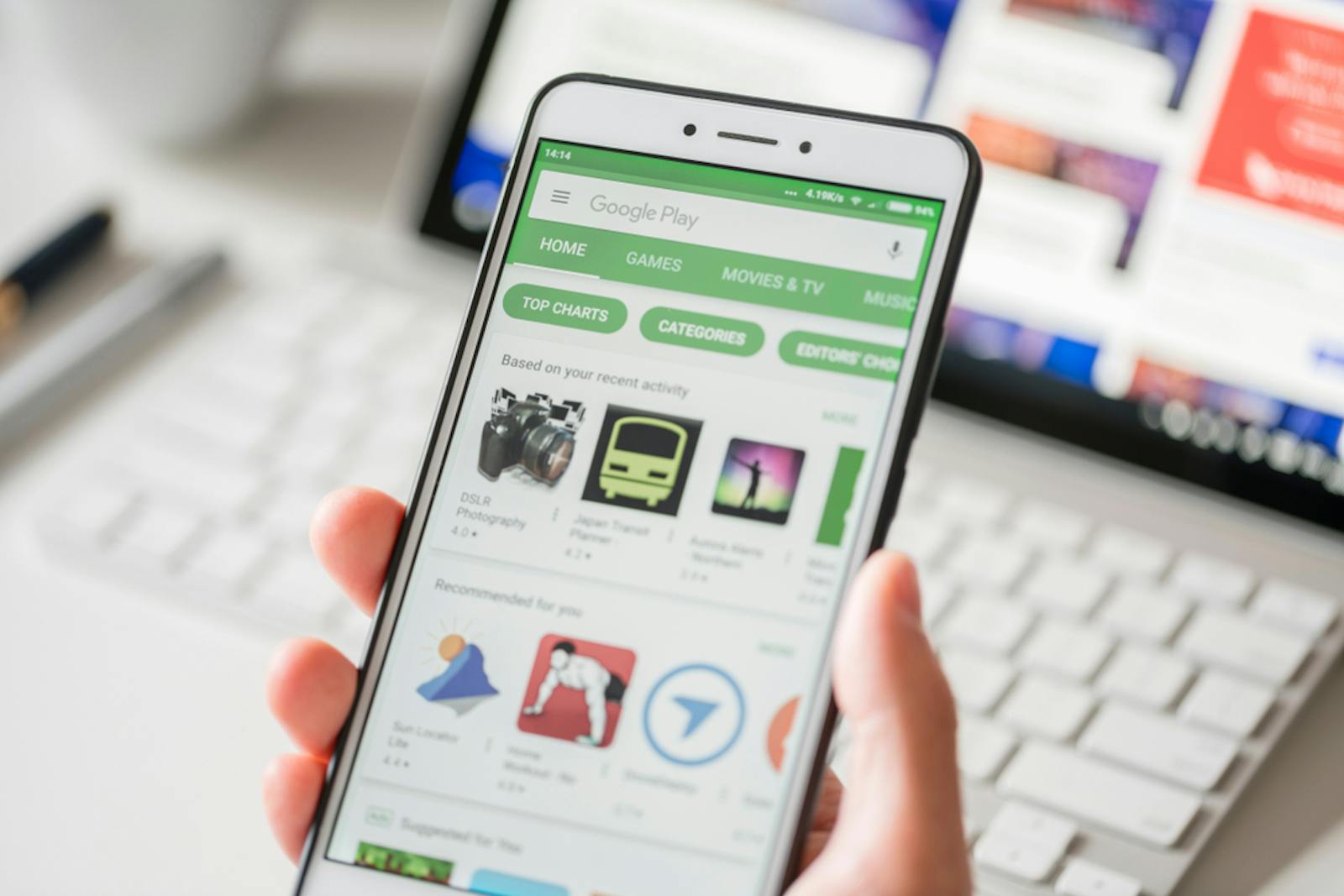 Creative testing
In the new world, creative testing isn't as straightforward either. Previously, mobile marketers could run unlimited campaigns and ad sets, and this enabled them to see which ads were driving performance. Now mobile marketers are governed by only nine campaigns with a limit of five ad sets per campaign.
So why is creative strategy still important? "It's still going to be a large lever for advertisers to get things right. And more importantly, I would recommend advertisers — because they're given nine ad campaign slots — to allocate no more than two campaigns for creative testing in an iOS14+ world." Z adds, "If you can get it done within one slot and five ad sets, that frees up additional campaign slots for ROAS-based testing." Having a systematic, data-driven, and automated creative testing solution can help identify and insert creative winners while pruning under-performing ads.
Z's top tips for marketers
Facebook has rolled out statistical modeling techniques and is still sharing performance on an ad level - leverage that while it is still available.
Start to use transfer learnings across platforms. For example, if you have creatives that are working on Android, you can take those learnings and bring them onto other platforms.
You already know your valuable users, so use historical data to optimize your targeting, bidding, budgeting, and creative strategy.
Gaming best practices
Every gaming genre has its own challenge when it comes to media buying. Here are some of Z's best practices for some of the most popular genres:
Social casino
BLKBOX works with some of the largest social casino partners. "It's a niche market, your valuable audiences are sought after, and the ecosystem is very competitive. The acquisition costs run relatively high — you need deep pockets to be able to absorb those costs and let the LTVs play out over time in order to thrive in this space," says Z. However, this space isn't easy to navigate: "I'd say you need experience in media buying and a team that understands manual bidding very well, so that they can control costs and acquire high-value users that will scale over time."
Hyper casual
Low acquisition cost is a key metric that needs to be maintained in the genre, this can be done by "generating ads at a high pace so that, if ads start to fatigue, we have other ads in place that can help acquire new users," says Z. "Outside of creative strategy, building fun, addicting games with a social component will help reduce CPIs and enable the game to scale," Z adds.
Becoming a successful advertiser
There are several factors to consider when advertisers compete in a privacy-centric world, but what elements are most important to drive success? Z summarizes these factors into three key points:
Event order
The single most important thing in iOS14+ is to ensure that the "events are set up right and that the signal passback is working correctly. Have Facebook events in descending order — from your highest value signals to lowest value signals," says Z. In the Facebook ecosystem, "purchase is typically number one, and you have proxy signals that relate to value in the descending order. Advertisers that have the correct setup acquire users at a lower cost, which helps them to scale their campaigns. Having misaligned or repeated signals can impact performance negatively," Z adds.
Campaign structure
As previously mentioned, only having nine campaigns and five ad sets for one campaign can be stringent. In the old world, "you could put several elements in one single campaign, and because data was deterministic, you could still let your LTV curves play out and measure them over time." In a privacy-centric world, "data is aggregated, anonymized and delayed, so you're further putting more stress on your marketing science and data science teams to build the right models. I'd say start by building a campaign framework that maximizes the available slots, while ensuring that you are able to bid and budget based on value."
Targeting and optimization
As VO becomes less dominant, "start mastering AEO and MAI to diversify your acquisition strategy, primarily around manual bidding".
To hear more about what Z had to say, watch the full episode below.
Pollen VC provides flexible credit lines to drive mobile growth. Our financing model was created for mobile apps and game publishers. We help businesses unlock their unpaid revenues and eliminate payout delays of up to 60+ days by connecting to their app store and ad network platforms.

We offer credit lines that are secured by your app store revenues, so you can access your cash when you need it most . As your business grows your credit line grows with it. Check out how it works!