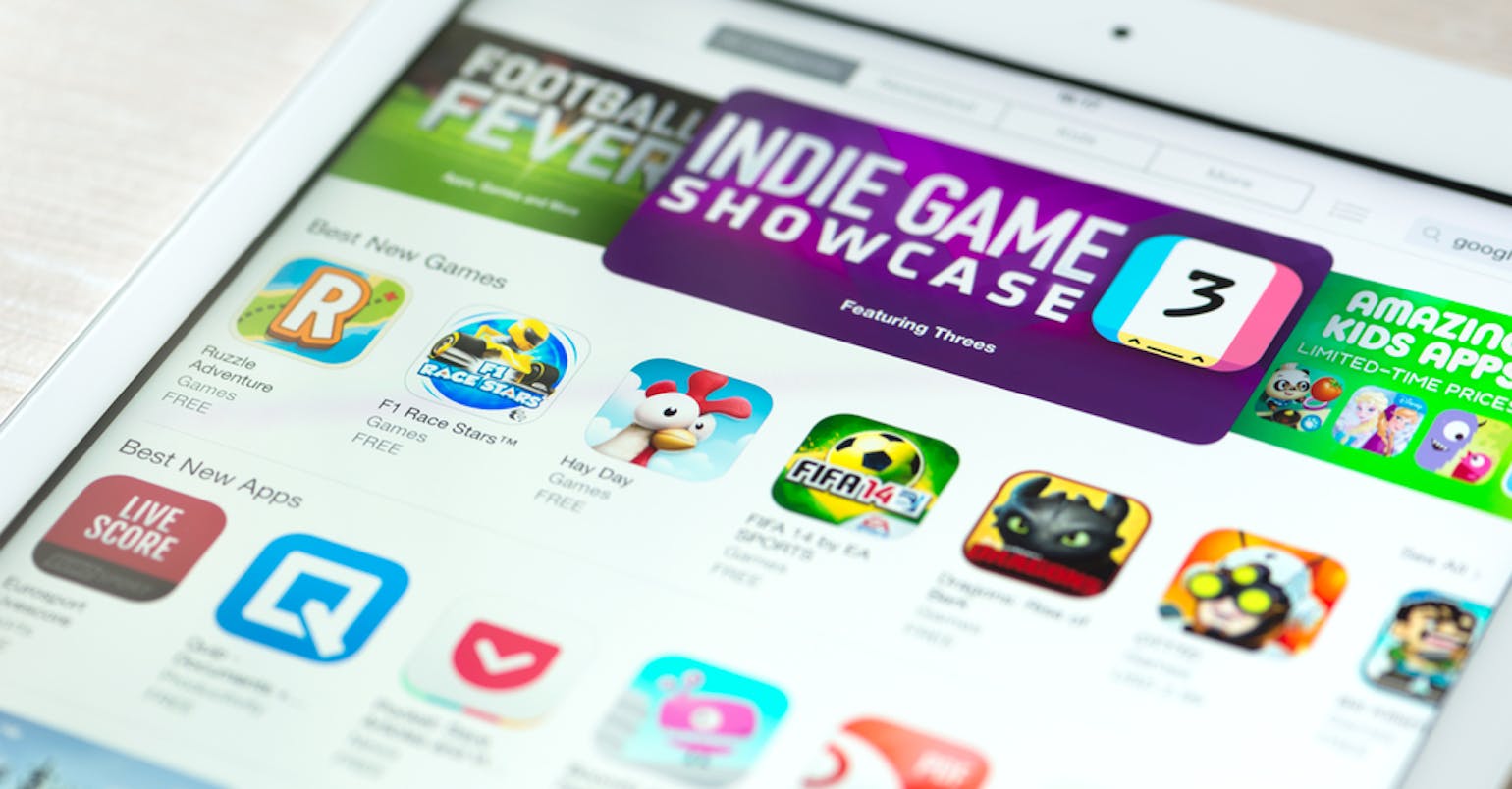 Leveraging App Store Creative Assets to Drive Growth
In today's world, visuals make all the difference. People are used to seeing visuals, whether that's in the form of a graphic, photo, or video. And in the mobile app industry, a picture speaks a thousand words.
Every app listing is required to have some creative assets.
To launch, you need at least an app icon and a few app screenshots. However, successful mobile apps know better. They optimize their entire set of app store creative assets and, as a result, drive even more mobile growth.
Let's see what steps you need to take to also leverage app store creative assets for more mobile growth.
What are app store creative assets?
Before we begin, I want to define app store creative assets. They include any type of visual media in your app store listing. For most apps on the Apple App Store and Google Play Store, creative assets include:
app icon
app preview video
app screenshots
These are your essential creatives.
When Apple or Google wants to feature your app, they'll ask you to send in additional creatives, such as a feature graphic or further videos.
Designing your app icon
Many developers will start with their app icon since this graphic has to be incorporated into the app itself. This is one option.
If you're not sure what you want your app icon to look like, then it's okay to put off designing it to a later date. Actually, creating an app icon after you've finished developing your app can work to your advantage. You'll be able to see more clearly what the most appealing features of your app are and integrate it into your app icon.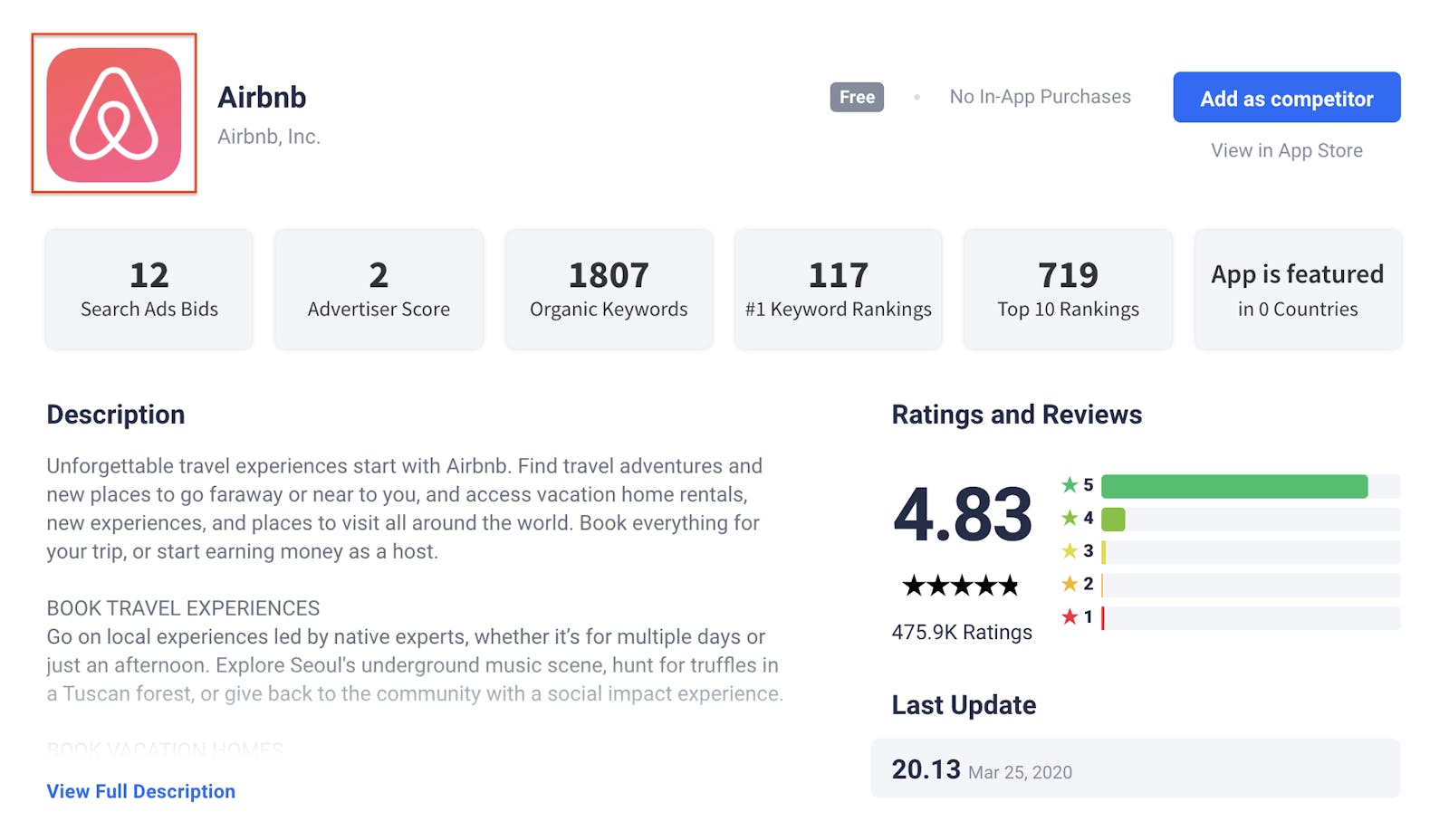 To get the most out of your icon, you'll need to test it on your target audience. Testing takes many different forms. The most common ones are to A/B test or to create a focus group. Try creating various versions, using different color schemes and shapes. The version that your target audience responds best to during the tests will get you the most conversions in the app stores.
Choosing the best app screenshots
Apple and Google require that your app screenshots are actual snapshots of your app. So naturally, the design of these has to come after your app is finished.
Place the main feature of your app in the first screenshot.
Then use all screenshot slots to describe the user journey. App Store gives you 10 slots, while Google Play has 8. Don't let these go to waste. Every slot is an opportunity to win over a new user.
You can quickly run an A/B test for your screenshots by running an Apple Search Ads campaign. Let's go through how this works.
If your primary locale is a large one like the US (English), then pick a smaller region that speaks the same language to run Apple Search Ads for.
In this case, you could go with Australia or New Zealand. Next, fill up at least 9 screenshot slots. Apple lets you add up to 10. Then when you start running the Apple Search Ads campaign, make the ad run with different creative sets, meaning various combinations of your existing app screenshots. The set that performs the best should become your first 3 screenshots. That's how you'll drive more downloads.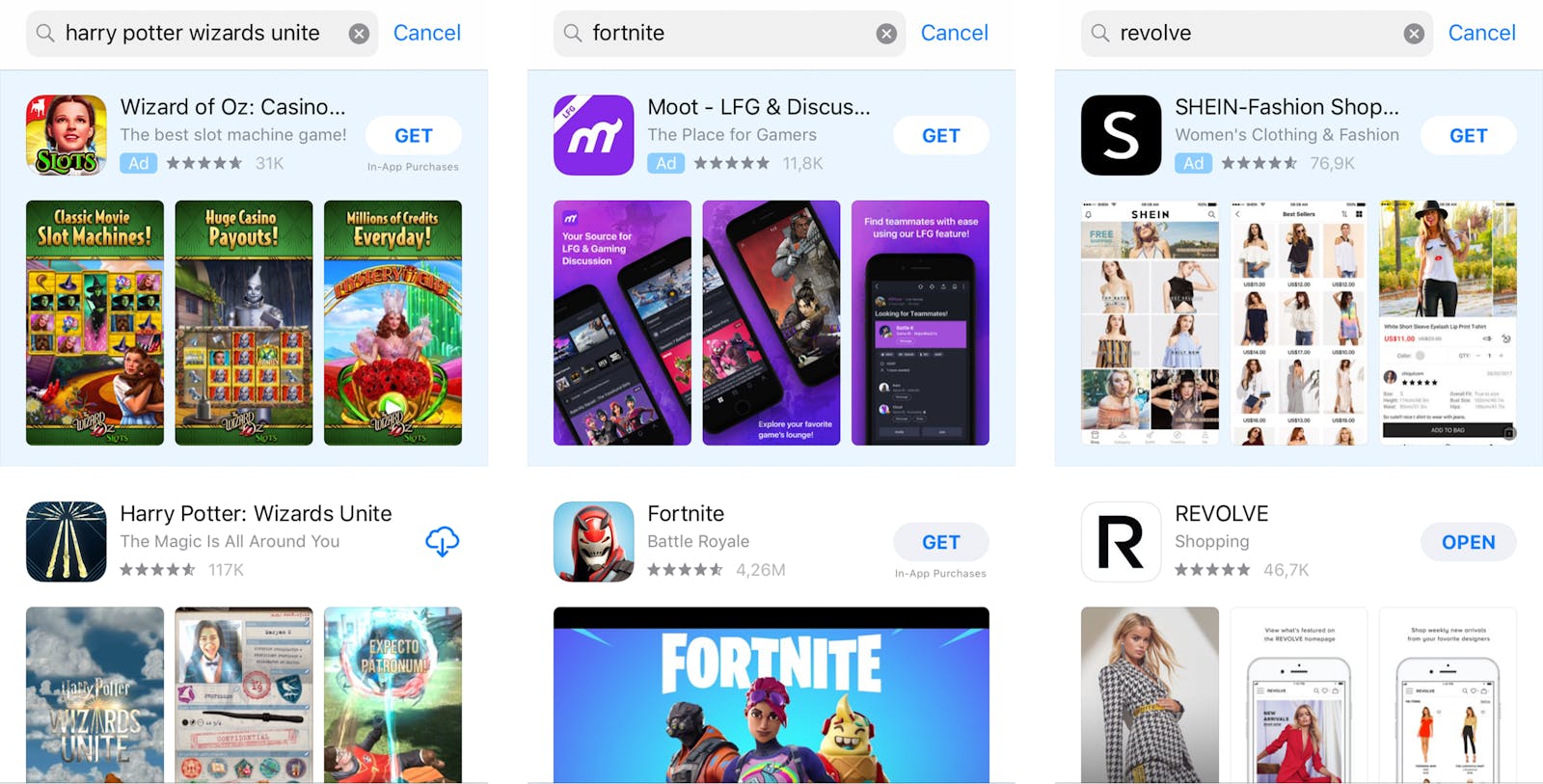 If you don't have the time or knowledge to run an Apple Search Ads campaign, then no worries. There are many App Store Optimization and App Marketing agencies out there that offer Apple Search Ad services. Expert teams, like the one at App Radar, will be able to take over the campaign for you and get the most results out of your ad spend.
Preparing an app preview video
The same goes for your app preview video. These are short clips, averagely 15-30 seconds, that show potential users why they should download your app. Similar to your app screenshots, your app preview video needs to show off your best features.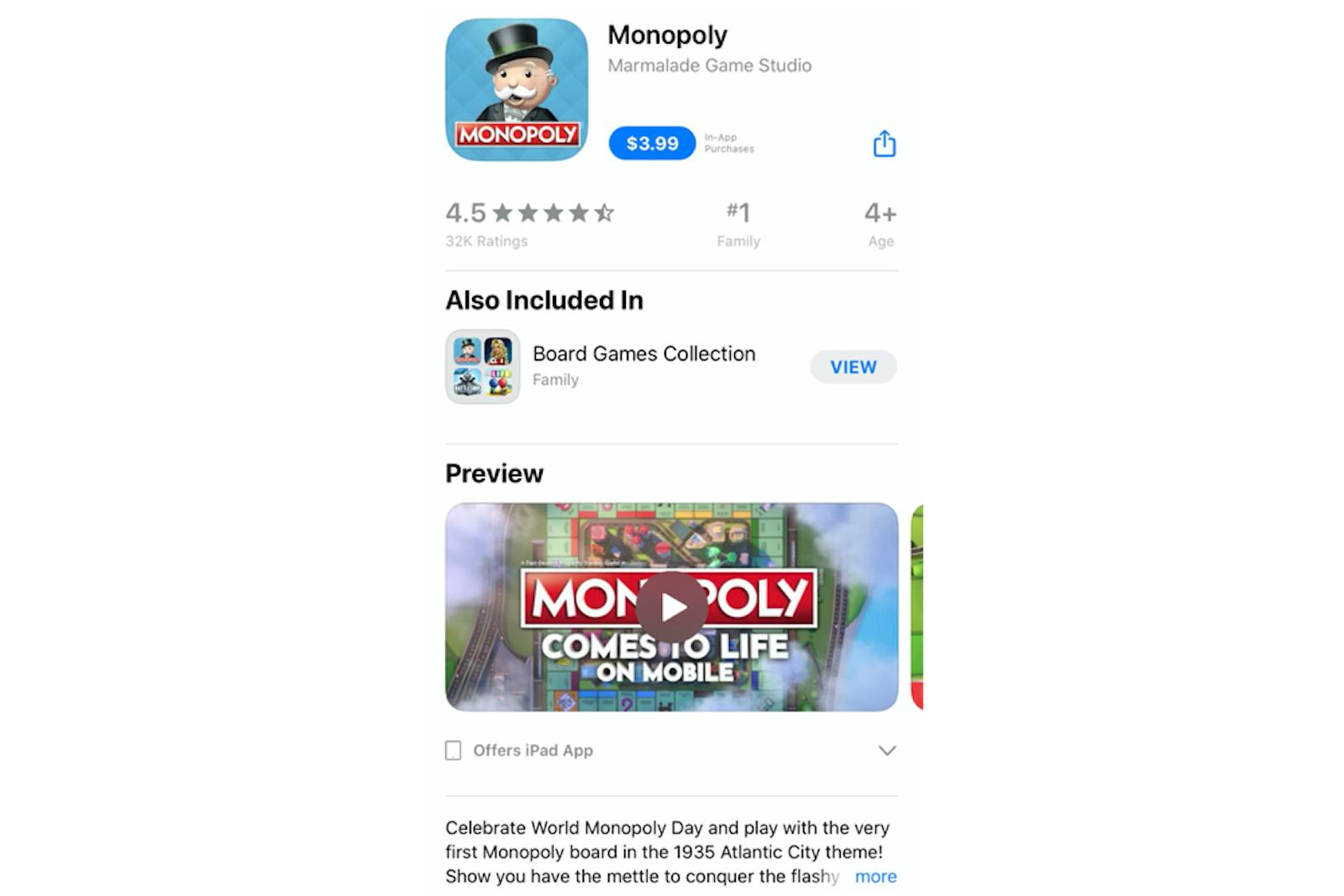 However, be aware that not every app nor app niche does well with an app preview video.
You can test this by putting up a video for a specific amount of time (about 2 weeks to 1 month), and then removing it for a specific amount of time. Then go back to analyze the results. If your app conversion rates are higher with the video, then keep it. When they're higher without the video, take it out.
The video should also be in landscape or portrait orientation, depending on how users will use your app. Many games opt for landscape, while other apps, like fitness apps, do portrait.
Get global downloads by localizing app store creative assets
Localization is the process of translating your app and app listing page into different languages. By making your app available in many countries and languages, you increase your overall reach and, thus, downloads. But, there are strategies that you need to use to ensure international app success. The most effective approach is complete localization.
The keywords you're using as part of your App Store Optimization strategy have to be localized for every storefront. People are searching in the app stores in their native language, so you should be translating your keywords. Not only that. You also have to take into consideration cultural differences.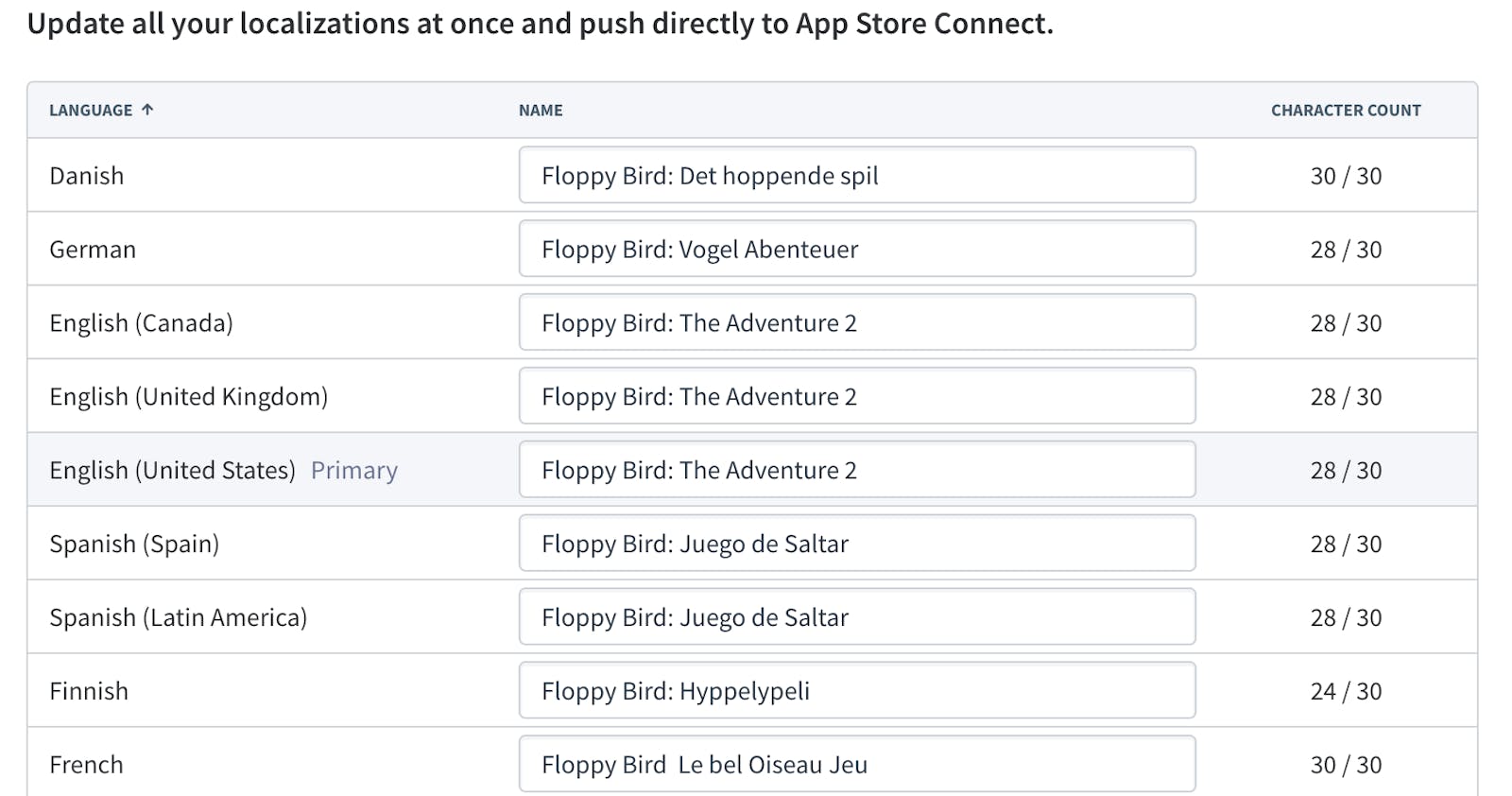 Now, don't forget your app icon, app screenshots, and preview video. These also have to be localized to match the country's native language and cultural preferences. Once localized, they'll be more appealing to that app storefront's users. Research also shows that people are more likely to download apps presented in their native language.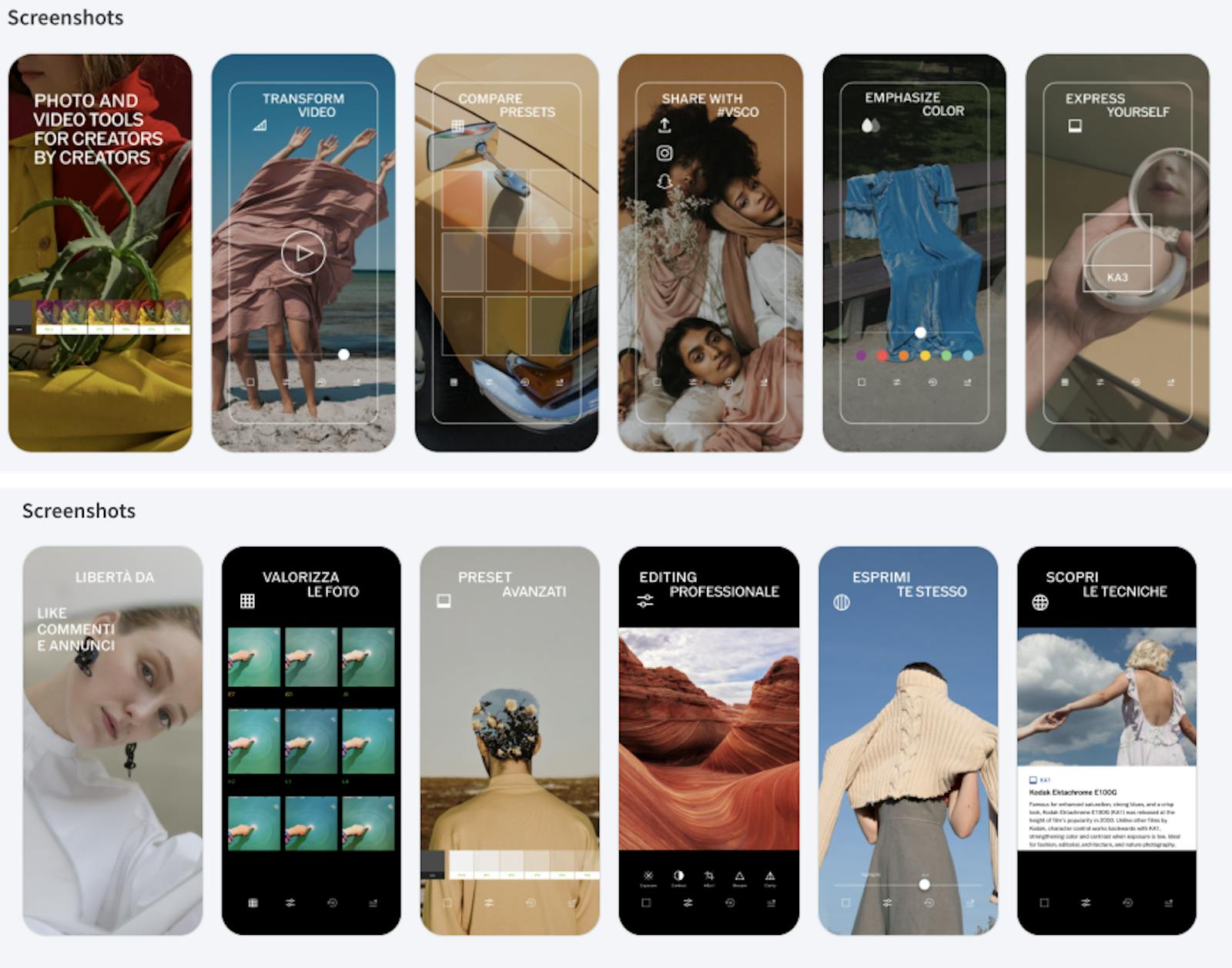 Notice how VSCO, a popular photo editing app, not only translates the text in their screenshots but also uses different images for their Italy (Italian) locale.
Manage your app store creative assets efficiently
The last step of leveraging app store creative assets for increased mobile growth is managing them efficiently. One of the most time-consuming tasks is uploading app screenshots for different locales and device sizes. It can take 10+ hours to upload screenshots for 10 locales.
Instead of wasting so much time, you can use the Media Manager from App Radar, an app screenshot management tool.
The Media Manager enables you to upload app screenshots for every locale and device size in 1 click. Afterward, you can easily rearrange the screenshots by dragging and dropping them. Finally, you can publish the changes you made in App Radar directly to App Store Connect and Google Play.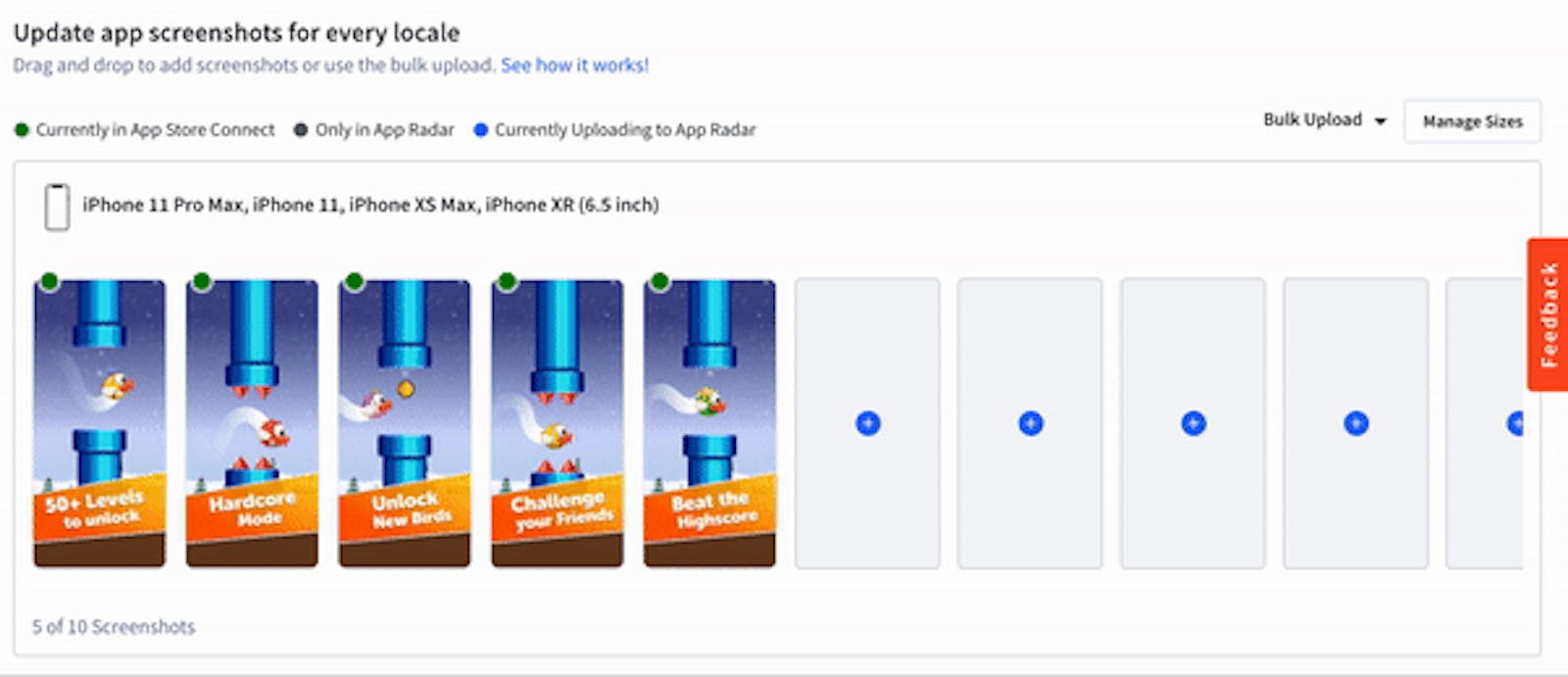 By using the Media Manager, you save hours of work and can now use your time to focus on other mobile growth methods.
Genie Patrathiranond is the Marketing Manager at App Radar. She drives exciting in-house campaigns and collaborations to get the word out about app marketing and growth strategies.
App Radar helps game and app businesses, to reach success through App Store Optimization, Apple Search Ads, and Google UAC. If you are interested in working with App Radar as a future partner or customer feel free to reach out to hello@appradar.com.
Pollen VC provides flexible credit lines to drive mobile growth. Our financing model was created for mobile apps and game publishers. We help businesses unlock their unpaid revenues and eliminate payout delays of up to 60+ days by connecting to their app store and ad network platforms.

We offer credit lines that are secured by your app store revenues, so you can access your cash when you need it most . As your business grows your credit line grows with it. Check out how it works!