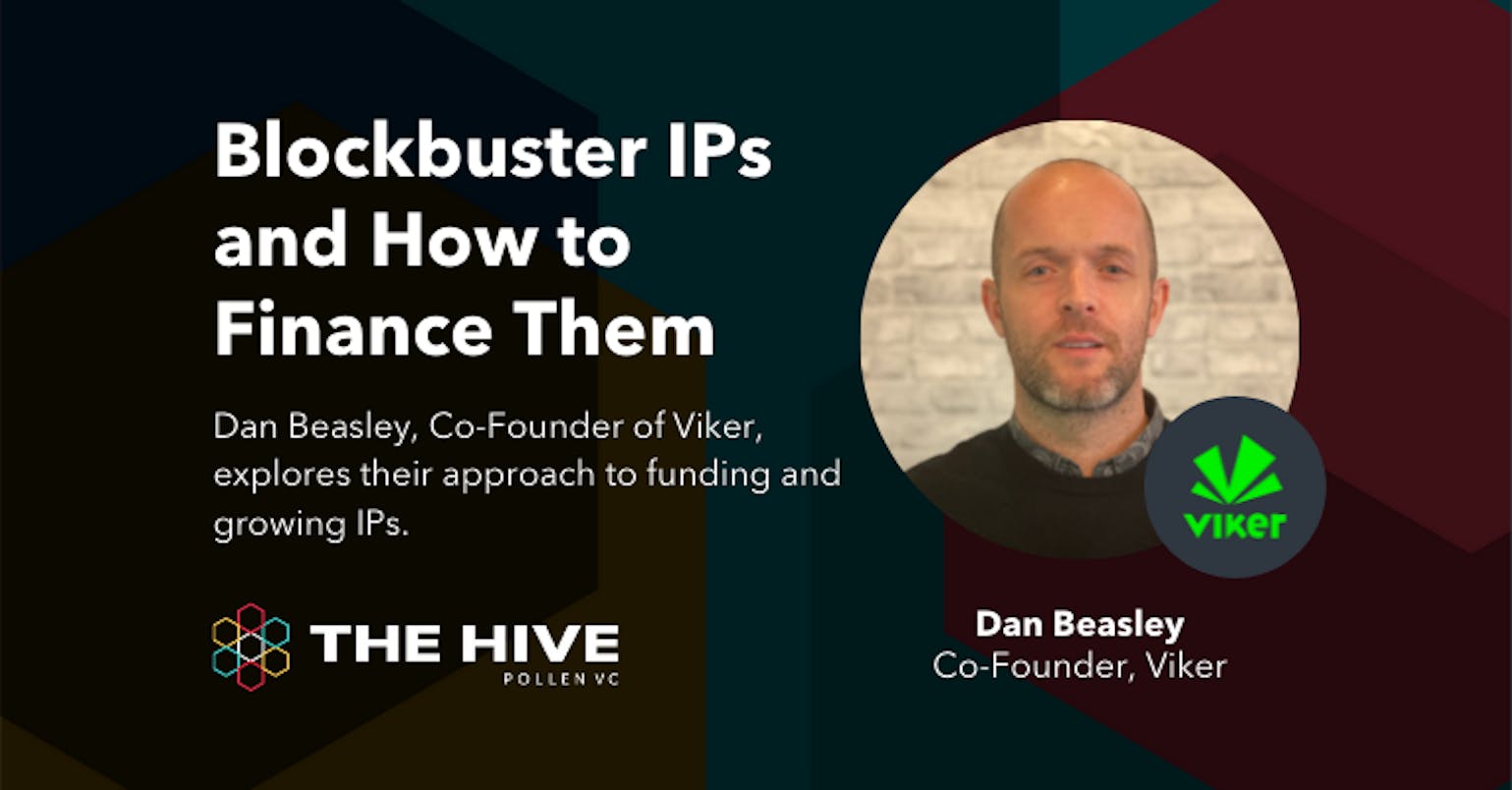 Blockbuster IPs and How to Finance Them
Many adaptations of household names are due in mobile gaming, but how do they grow with the help of a UA strategy that breaks records - not budgets? In this episode of The Hive, we caught up with the Co-Founder of Viker, Dan Beasley, to ask the million-dollar question — How do you fuel the UA machine that brings in valuable users for your blockbuster IP?
Viker is a London-based indie mobile studio that designs, develops, and publishes games. Specializing in free-to-play games, Beasley talks to host Peggy Anne Salz on Viker's approach to funding and growing IPs, including their latest title and household name — Who Wants to Be a Millionaire.
Developing a household name
In recent months, Viker signed a deal with Sony to acquire the global IP for Who Wants to Be a Millionaire — an award-winning quiz show where contestants can double their cash prize with each correct answer and win up to £1,000,000.
Although the game is in the soft launch phase with plans to launch in early summer 2021, great franchises do not necessarily sell themselves, and their UA and growth strategies need to be well planned in the early stages. "We use a pretty broad marketing mix at the moment… As a young studio, we try to think a little differently and utilize different channels. TV is part of the mix. Facebook Audience Network forms part of the mix as well," says Beasley.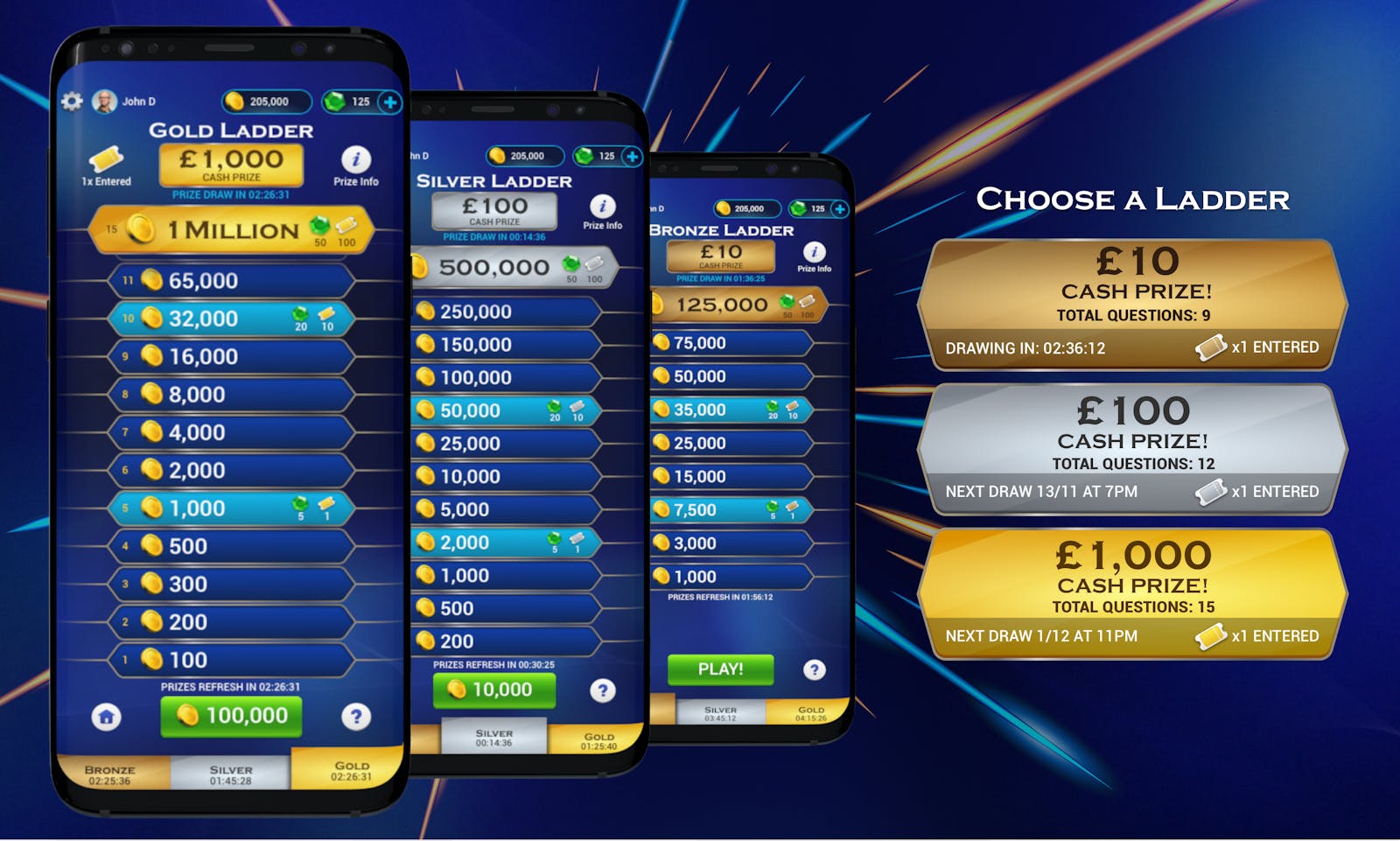 There is one strategy, however, that works really well for Viker and their newest title — rewarded ads. Although it is not a new technique, it is a big part of what Viker does to hook and incentivize player engagement. The nature of the game is to bring users in to test their knowledge and potentially win real cash prizes, just like you would expect if you were sitting in the hot seat on the TV show itself. By using rewarded ads to showcase this, Viker is able to demonstrate the game's core and its indistinguishable features.
Fueling and financing for growth
There are several options out there to fuel and finance UA and growth, but there are certainly more favoured alternatives that produce less risk. Beasley recalls the early days where he and his co-founder would use personal credit cards to fund UA on a new game: "We had our Amex against our Facebook account and very quickly we started going through the credit limit - and that's when it gets a little hairy at that point."
With the use of Pollen VC's credit facilities and similar alternatives, hopefully those days of using dilutive, personal funding are far and few between for founders. Beasley shares his experience of laying out all of the alternatives and choosing to work with Pollen VC: "We looked at all the different options on the table. I think there were a number of factors that were in Pollen VC's favor. I think that their understanding of the industry and the category that we are playing in really helps them get it. You know, they're not just the money men, and they're quite progressive in the way that they think and the products they have… It was a credit facility that allowed us to grow very quickly."
Using capital in a non-dilutive and low-risk way also signals efficiency to investors; it shows that studios can be effective in how they use their capital. "We have investors who view the facility we have with Pollen VC in an extremely positive light, because our core strategy is global IP and there is more cost attributed to secure it," says Beasley. He adds that with the use of capital, "we don't have to continually go to fundraise and dilute everybody down. So our investors are a big fan of the facility and capital efficiency gain really is for everyone."
Debt is not just an instrument that works for Viker, however, similar success stories are being shared amongst founders all over. Beasley says, "I've got a really good network of fellow founders through VCs and investors… I've introduced many people to the concept and it's becoming a big part of the capital mix for entrepreneurial studios."
If I look at 2020 as a complete year, the month-on-month growth was in excess of 35%.
Having worked with Pollen VC for two years, metrics have scaled upwards and the rewards have begun to reap for Viker. "If I look at 2020 as a complete year, the month-on-month growth was in excess of 35%. Having that facility has just really helped us to deploy more capital and capture that kind of growth," Beasley says.
Looking into the future
As it stands, the metrics and growth are working out great for Viker, and their global IP is in soft launch, but what is next for the studio? What milestones are they looking to work towards?
Household names is one thing that sticks out for Viker; they are currently working on another new global IP game that has not yet ventured onto mobile devices. But owning trivia is the way they are heading, and being able to work with global, evergreen-style trivia games with no competition is an exciting venture.
There is certainly a lot going on for Viker and a lot they want to achieve in the future. Aside from debt funding helping them along the way, Beasley also shares how the studio makes use of gaming tools. "We're really starting to use game analytics in quite a heavy way so that we can understand what our players are doing and how they're circumnavigating around our games. We're also huge fans of the MAX mediation platform as well and are reducing a lot of what we used to do around monetization through automation," Beasley says.
As for staying on top of their game, a lot of Viker's success in the future is resting on IP. Beasley adds, "I spend a lot of time trying to identify what is up-and-coming, trying to get the IP before it breaks out globally. I spend a lot of the time in some strange places on the internet to try and uncover what trends might be, what's pushing the needle, and try to break down those doors."
To hear more about Dan's thoughts on IPs and game financing, watch the entire conversation below.
Pollen VC provides flexible credit lines to drive mobile growth. Our financing model was created for mobile apps and game publishers. We help businesses unlock their unpaid revenues and eliminate payout delays of up to 60+ days by connecting to their app store and ad network platforms.

We offer credit lines that are secured by your app store revenues, so you can access your cash when you need it most . As your business grows your credit line grows with it. Check out how it works!