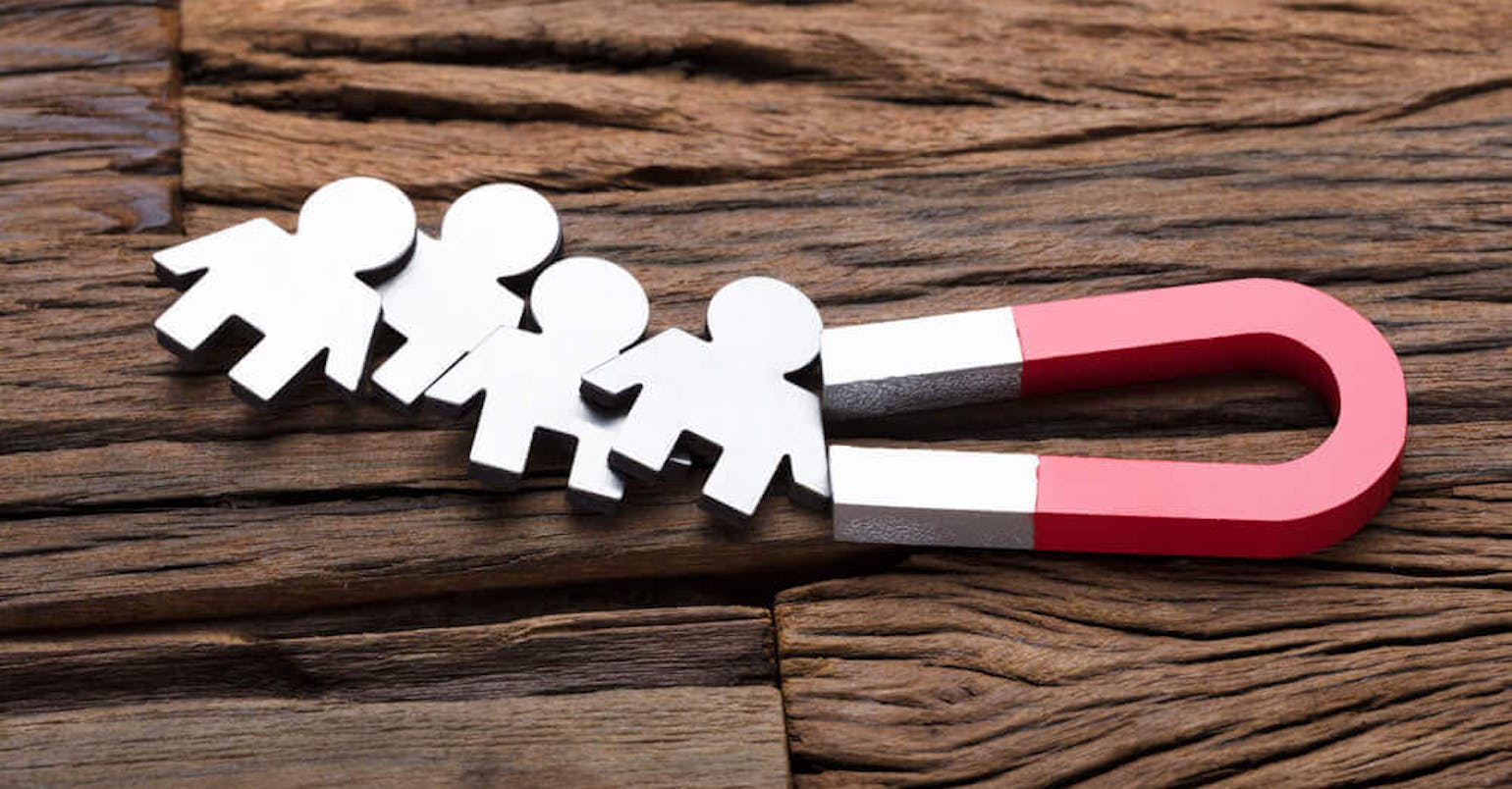 Are you looking for the inside mobile user acquisition secrets from the most successful mobile companies?
Are you interested in discovering the strategies that the top UA (user acquisition) experts are using and testing to produce massive results?
Here are their best tips from the App Masters podcast interviews with UA practitioners from the top mobile companies including Calm, Peak, Blinkist, Viber, Ketchapp and more.
1. Use ads that improve retention
Did you know that the ads that you use can actually affect retention?
One of the best performing ads for Calm was a simple timer with a nature scene that said "do nothing for 15 seconds". While the ad had strong retention metrics, it lacked an authentic user experience.
"Where we get better retention is with ads that pull content directly from the app. Actually giving people a bite of the meditation and having them meditate for a bit. Or giving them a get ready to sleep exercise - those worked much better for retention," says Matt Horiuchi, Director of User Acquisition at Calm.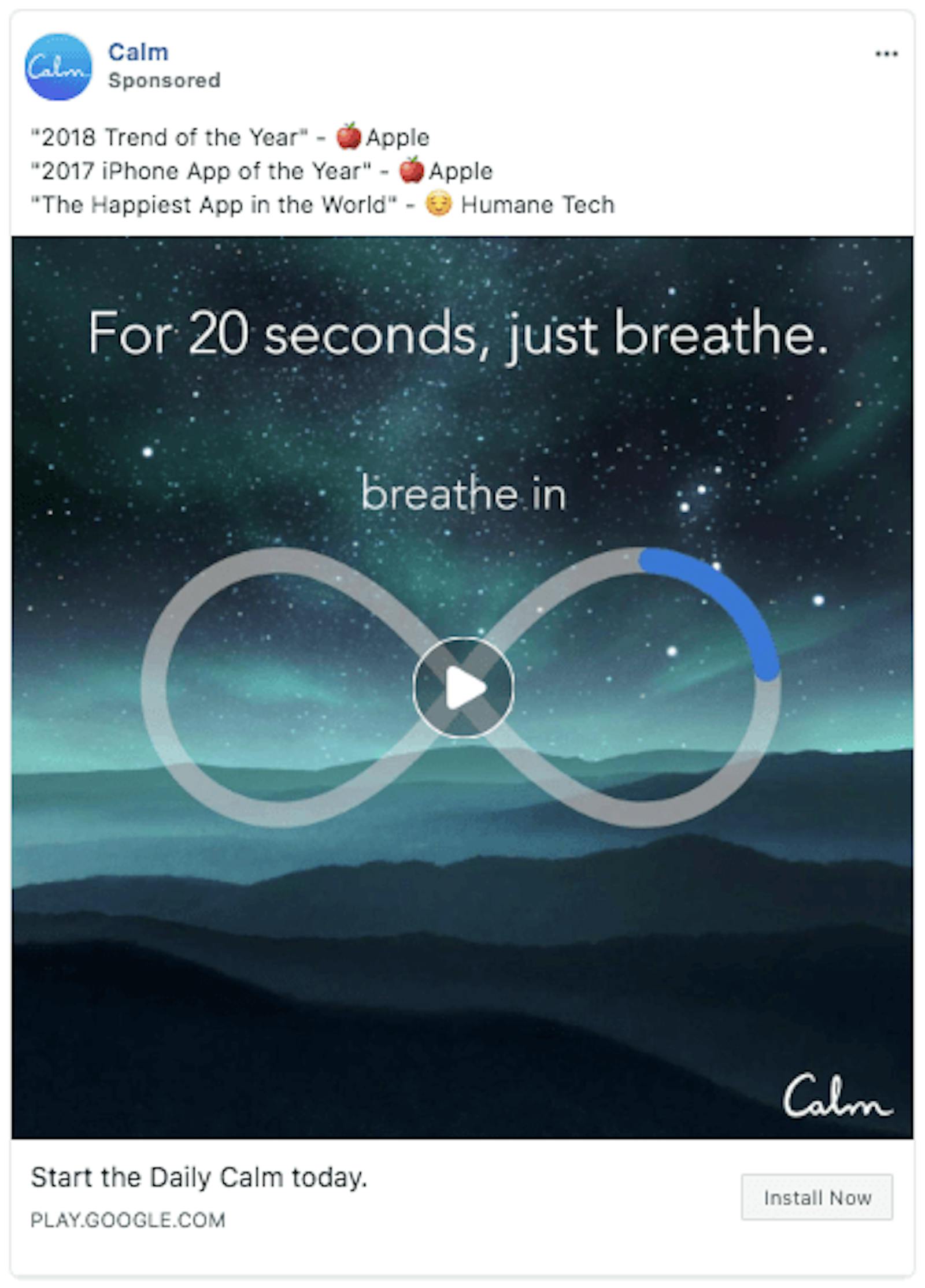 Also, the quality of the ads do NOT have to be professionally produced. In fact, "high production on social channels doesn't necessarily make for better ads," adds Matt.
Finally, to achieve better retention from your ads, it's important to set clear expectations about the value of the app. Instead of utilizing cheap installs, optimize on genuine users that have an actual need for the app.
2. Retargeting to increase day 7 retention
Thiago Monteiro, Head of User Acquisition at Peak, suggests using retargeting ads to increase your retention.
Since Peak is like a "gym for your brain" where users need to play the game on a daily basis to see the biggest benefits, Thiago uses retargeting to get users to play again. After the initial install, Peak run ads of their most popular games for the next 7 days to get users to re-engage with the app.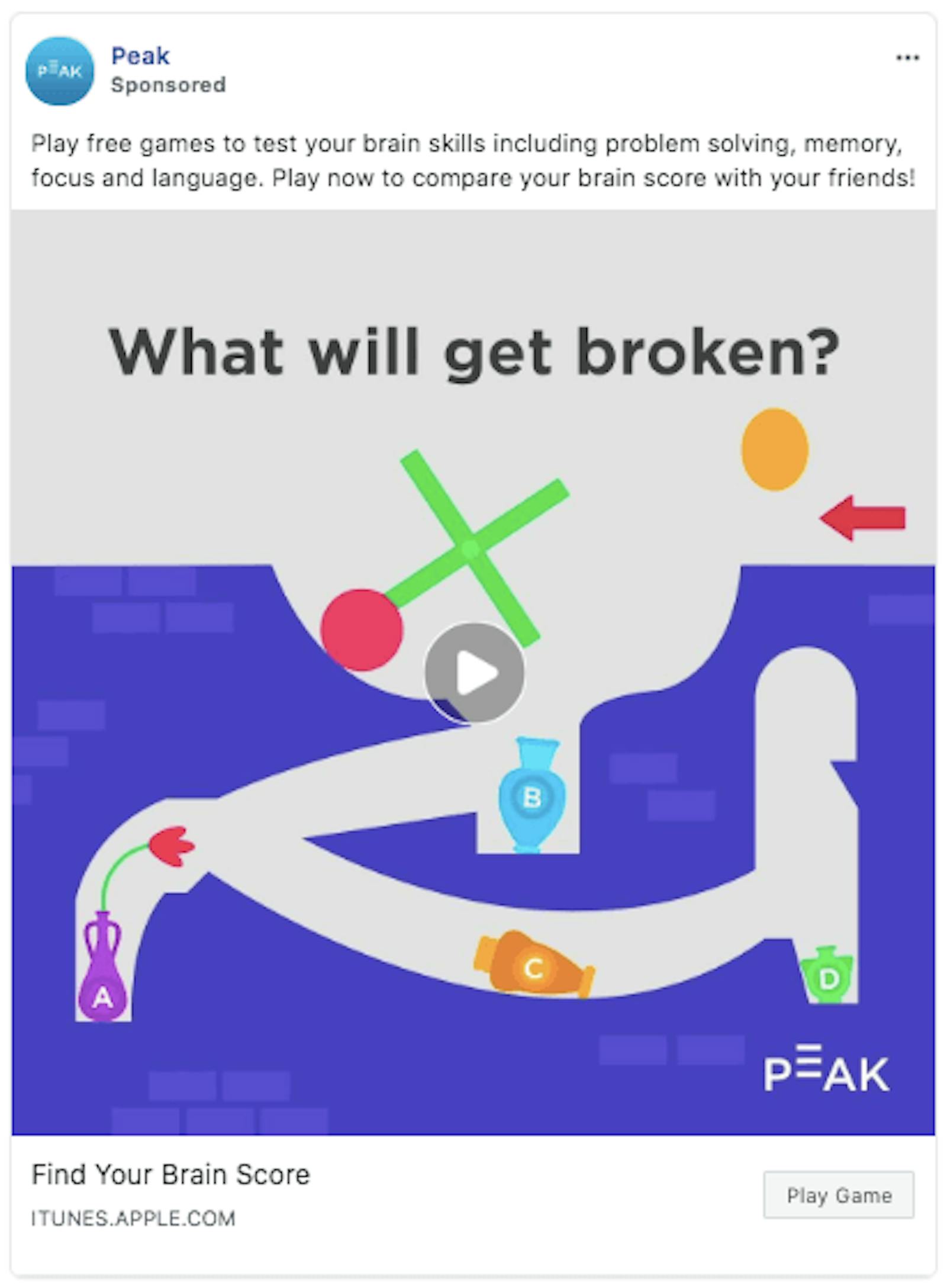 Peak saw that if a free user played the game for 7 days, then they are more likely to become a subscriber.
After running these simple ads, Peak saw an increase in subscription conversion rates and overall lifetime value.
Moreover, retargeting ads also benefit organic downloads. Retention is becoming a big part of keyword rankings and as you run campaigns to increase your retention, your organic downloads should follow suit.
3. Use data science
There is a huge need in the market for technology around building games and at the same time scaling them.
Developers are fragmented and most of the time do not have the resources nor the access to a data scientist that should help them optimize their production and development. Also, these developers don't have a strong feedback loop of understanding whether or not these games are going to be successful in the market.
Often times game developers and designers are passionate and strong at making the actual game "but are not so knowledgeable or have the resources to excel in areas around data science, user acquisition and monetization. These are typically the holes that I see in the indie studios." says Christian Calderon, Co-Founder and CEO at Game Jam and former Chief Revenue Officer at Ketchapp.
There are leading indicators that can be detected early on that would help determine whether a game will be successful in the market. These metrics include user engagement, retention, monetization and the overall marketability of the game. That's where technology within the game can play a huge part.
Small team developers can take advantage of collaborating with Game Jam who have the technology and the capacity to bring data science and monetization expertise.
4. Shift to programmatic targeting
With Google's Universal App Campaigns (UAC) and Facebook's App Event Optimization (AEO), there has been a huge shift to programmatic targeting and advertising.
This was initially met by controversy because marketers are giving up a lot of control. However, this perception has changed over time because the new platforms are performing more effectively and producing better results.
Eric Seufert, founder of Mobile Dev Memo and author of Freemium Economics, says that programmatic targeting has "democratized access to mobile marketing because if you're a small company, it's really difficult to do all the analysis that you need to do to optimize spend and analyze performance, but with UAC it takes away the need to build a team to run on Google."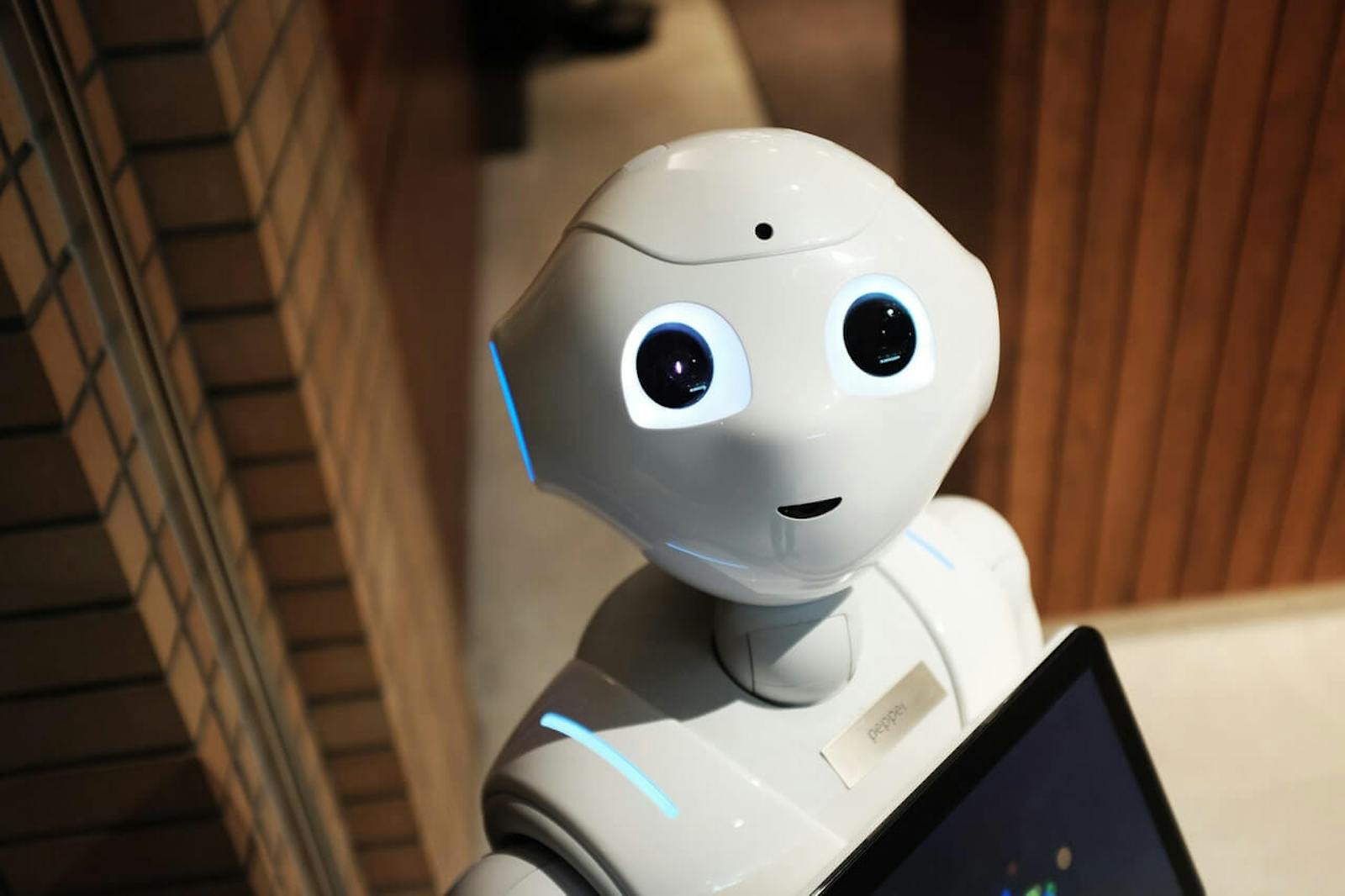 Before this shift, the ability to deploy money scaled linearly with the team size. However, with UAC and programmatic targeting and bidding, you don't need a huge team of campaign managers because the process is automated - you just hand it over Google and Facebook.
"The correct way to use AEO is to target everybody and get as much data you need and then let the platforms decide who should see the ads based on the machine learning algorithms," adds Eric. "To be successful on these platforms now, it's less about rigorous campaign management and optimization and more about data science and creative experimentation."
5. Integrated influencer marketing campaigns
"The smaller you are as an application, the bigger effect or the bigger impact you will have on your influencer campaign. An influencer campaign can be an amazing jumpstart for you," says Moshi Blum, former Head of User Acquisition at Viber.
Viber integrated their influencer marketing campaigns by creating sticker packs of the influencer. With this type of integrated campaign, you are more likely to see higher retention and longer lasting results than the usual spikes in downloads.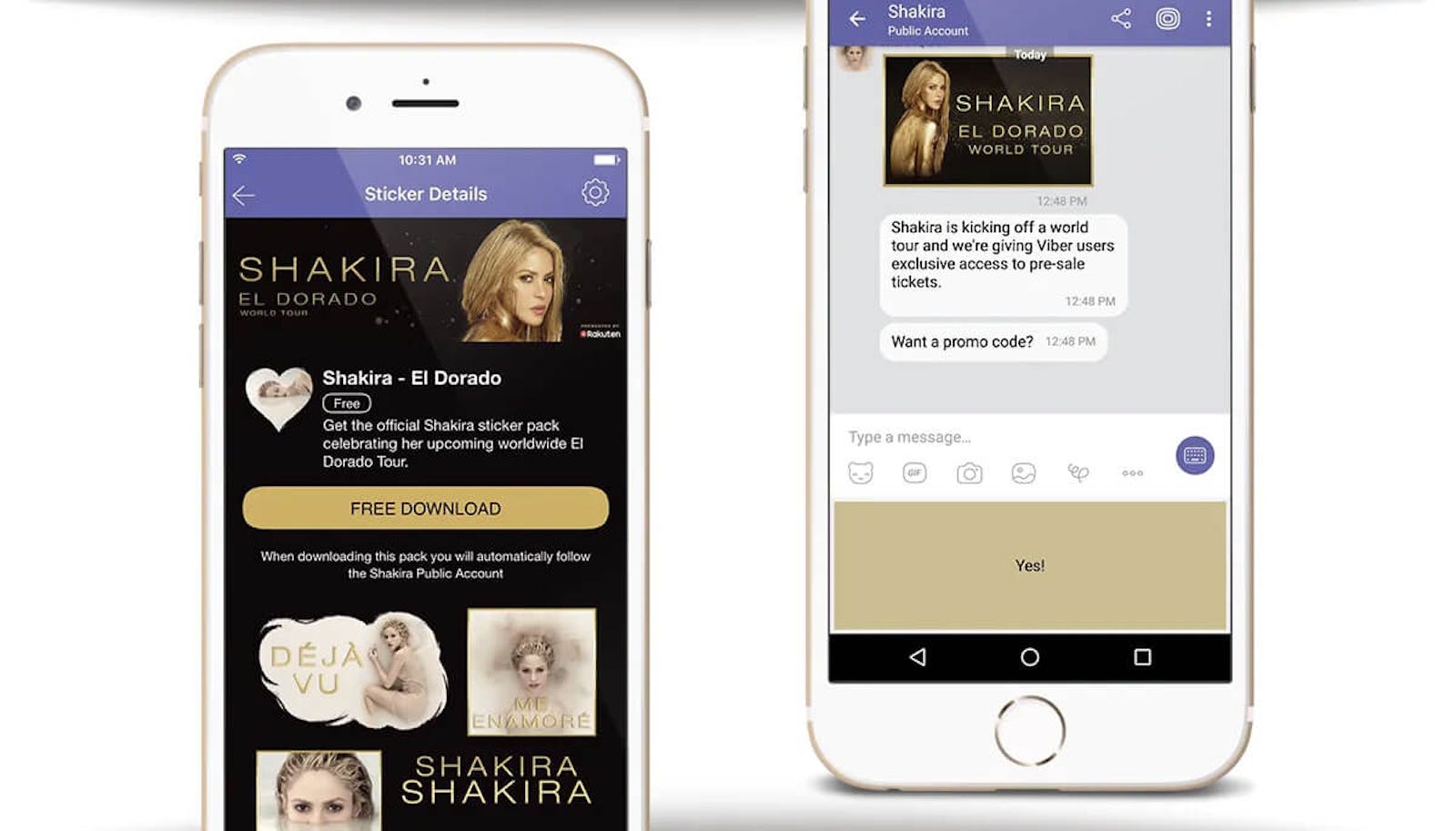 Influencer marketing has the ability to drive interest not only to target audiences that are keen to use your app but also to the influencer's followers.
One of the challenges of an influencer campaign is having an understanding of its impact. When contracting an influencer for your product, it's important to know what you're paying for and what you will get in return as well as what the influencer is going to do for you. The influencer's level of commitment is something that should also be expressed from the start.
6. Use "stupid simple" videos
Shamanth Rao, Founder of RocketShip HQ, reports that there is a trend to using "stupid simple" videos.
These are short-form videos of no more than 3-4 seconds long with one key message and one call-to-action.
Shamanth also states that Snapchat advertising is performing well for his clients. Snapchat limits its video ads to just 10 seconds, so you can see why short-form videos would work well on the platform.
Lastly, Shamanth is excited about Messenger ads. He states that they have enormous potential, however, because Messenger ads are still in its infancy, the performance of these ads is still a mixed bag.
7. Turning content into installs
Gessica Bicego, Director of Performance Marketing at Blinkist, has found a way to make paid content an effective strategy for getting downloads and subscribers. She says that "in order to make paid content effective one must have the right ads, the right article and the right conversion elements."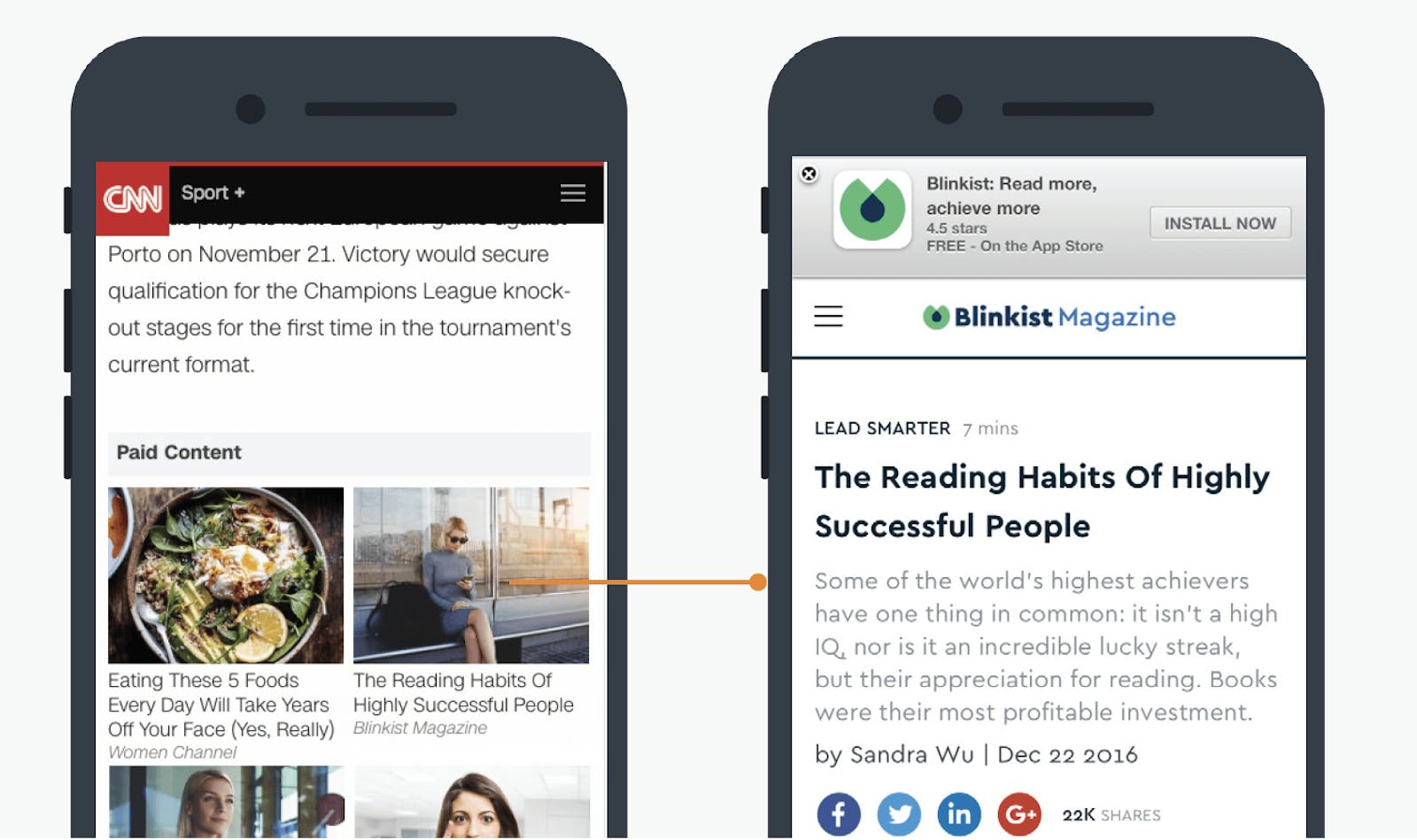 For paid content, don't be too general and don't make a lot of promises. Sensational titles don't really work because then you need to keep up with what was promised and many times you won't.
It's important not to stick to just one channel or platform for paid content. Keep experimenting with new channels. If at first it doesn't work, it is really important to test them again.
She adds, "if you give up after one month, it means that probably you didn't try hard enough especially if this relates to your product. My suggestion is that either don't try, don't even start if you don't have the resources. But if you try, if you believe in it then you need to be persistent and try everything you can."
Author: Steve P. Young is an app marketing expert and founder of App Masters where they have helped clients 10X downloads and revenue. App Masters is known for their ASO and growth hacking strategies and have helped 29 different clients get featured by Apple.
Pollen VC provides flexible credit lines to drive mobile growth. Our financing model was created for mobile apps and game publishers. We help businesses unlock their unpaid revenues and eliminate payout delays of up to 60+ days by connecting to their app store and ad network platforms.

We offer credit lines that are secured by your app store revenues, so you can access your cash when you need it most . As your business grows your credit line grows with it. Check out how it works!