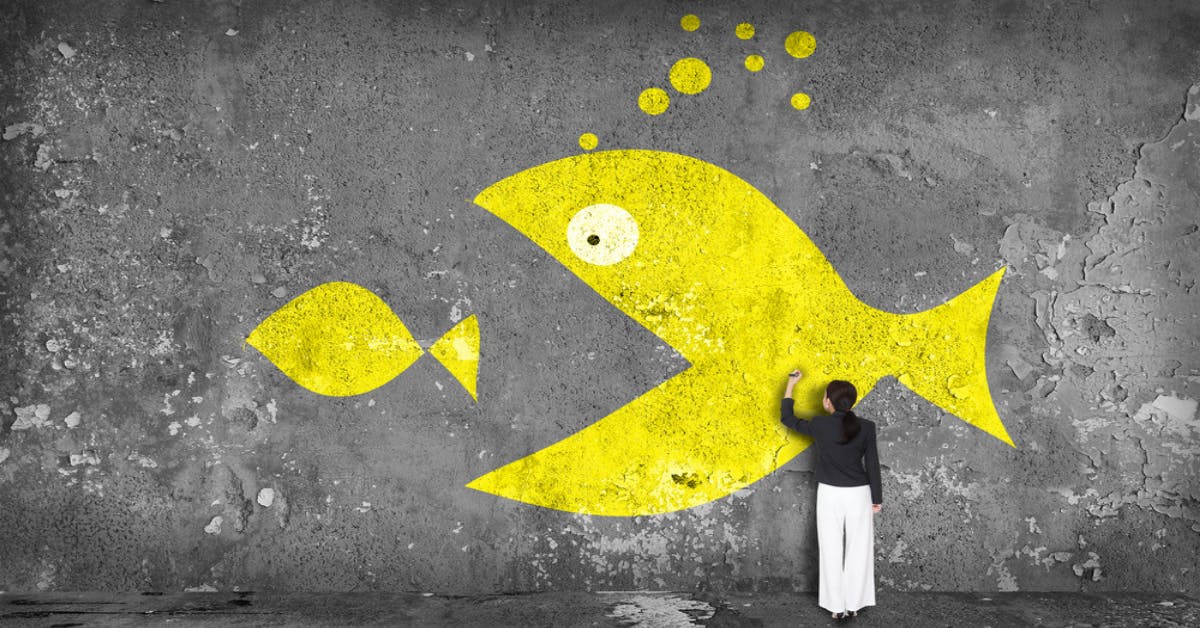 Scaling and Selling Hyper-Casual Games: Launch Checklist and Trends in M&A
There's a flood of hyper-casual games in the app stores. Platforms like BuildBox have lowered the barrier to entry, but just because building a game got easier, it doesn't mean that achieving success isn't hard work. How do you know when everything's in place and ready for takeoff? What sort of preflight checks do you need to go through — especially as a publisher potentially looking to launch a new game? During a Pocket Gamer #4 panel, our CEO and co-founder, Martin Macmillan talked to three experts about what to look for and the questions to ask:
Jon Hook, VP Publishing, BoomBit — From startups to premium ad networks, Jon's experience is varied.
Alisher Yakubov, Co-founder, Ducky — With 18 years of experience in gaming, Alisher has seen and done it all.
Naum Mihajlovski, CEO & CCO, Furious Avocado — Naum has spent the last seven years working as a game designer, creative producer and creative director in various companies before finally co-founding Furious Avocado.
We'll also look into the M&A activity in the sector and learn more about why some regions seem to be especially hot these days.
Looking past CTR
A lot of emphasis is often put on CTRs — and for good reason, as we'll see later — but Jon thinks that it's important to go beyond that. "I think for me, CTR is incredibly misleading and I've seen more often than not, no correlation between CTR and CPI."
"So I think there are a whole bundle of metrics beyond this sort of myopic CPI day one, day seven view that a lot of people have that you really need to look at when it comes to investing in a game, a studio, but also to your question, pulling a trigger on a game," Jon adds. But in reality, there's a lot more to understanding whether a game will not only be a success, but a fit for your portfolio.
For instance, you need to make sure your business models are a match. "Is it geared towards chart position and revenue or is it geared towards profitability?" asks Jon. "Because they're not the same goal, right? So depending on that ROAS ARPU target, that will depend on how you optimize your whole funnel as a publisher and unfortunately as a developer, those are things that are deeply, deeply hidden, right?" So before you pull the trigger and acquire a game, it's important to truly understand whether it is a fit.
"For us, it's super simple, right?" Jon says. "As I said, we're publicly listed. We have a share price. Our shareholders care about profit. So actually we've published games that no other publisher would publish because they made half a million dollars. That's not interesting to a lot of other hyper-casual publishers, because it doesn't fit their business model."
Don't discount CTR just yet
Alisher says he often sees developers who agree with Jon that CTR does not correlate to potential success, but there are others who still find this metric valuable.
"This is just like the measurement that there is a chance that this game is going to succeed," Alisher says. "For example, if you see the CTR like 0.5, then, well, you can try of course, but there is almost no way that it is going to be a success." He even says that his team often has to talk with developers on a case by case basis to decide when it's time to pull the plug on an idea based on CTR. And it's especially important to truly make this decision based on each game. Alisher says that if they always adhered strictly to what most publishers would consider a good risk, "then we wouldn't publish one of our hit games because it didn't fit this particular KPI."
Ultimately, though, Alisher says they employ a four step process:
CTR testing
CPI testing
Retention
Monetization
Once you've found your breakeven point, "then we start pouring a lot more traffic in order to feed the waterfalls to do the monetization tests, iterations, AB tests."
After that, Alisher says, it's full steam head: "But once we see that the game is in soft launch, shows great results, and it's scalable, then we start just like fire everything up that we have."
The state of hyper-casual M&A
High-profile acquisitions at Zynga, Peak, and Rollic have set the stage for an "explosion of M&A interest in the sector and new VC money coming in," says Martin. But some regions seem to be hotter than others. Turkey, for example, is seeing a lot of activity but Naum says this is more about the Turkish government having poured more than 50 million euros into the industry.
"I'm anticipating more M&A in hyper-casual, but more at publisher level," says Jon. "I think the M&A at studio level is coming from the publishers and for me it's an economic question, right? If I have a very good team that I'm paying X amount per month or per prototype, and I believe there is an increased likelihood of repeat hit games, then it becomes a math question in terms of actually investing or acquiring that studio versus continuing on an exclusive contract." Additionally, acquisition can also be a strategic move to make sure your competitors can't partner with that great studio you've been relying on.
To learn more about scaling, funding, and selling your hyper-casual game, tune into the panel discussion or check out the other articles in this series.
Pollen VC provides flexible credit lines to drive mobile growth. Our financing model was created for mobile apps and game publishers. We help businesses unlock their unpaid revenues and eliminate payout delays of up to 60+ days by connecting to their app store and ad network platforms.

We offer credit lines that are secured by your app store revenues, so you can access your cash when you need it most . As your business grows your credit line grows with it. Check out how it works!