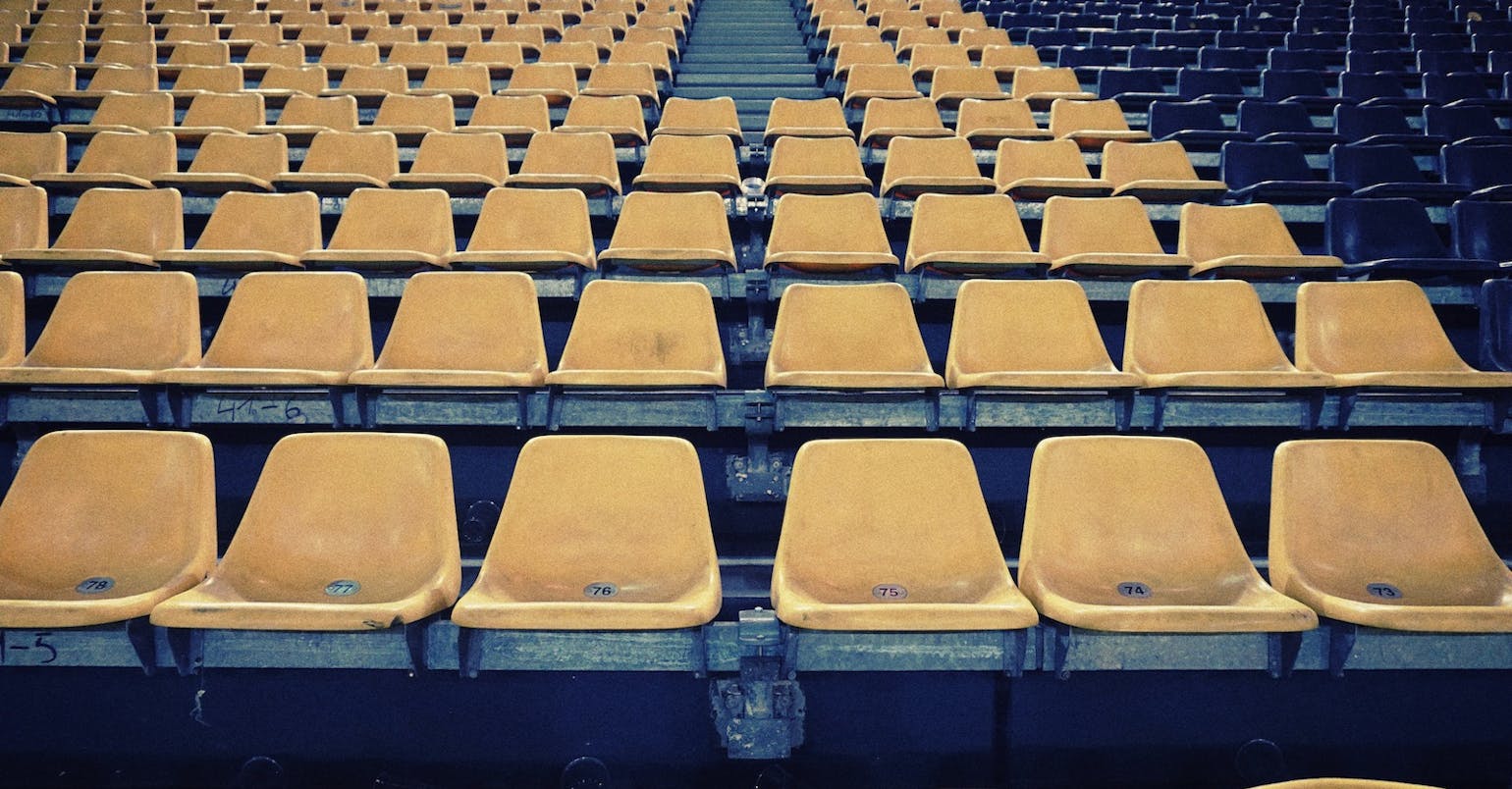 Acquiring and Retaining Players In Your Mobile Game
You may think you have your "data" plate full – but think again.
Marketing is increasingly defined by a deep understanding of users personas and player types. User segmentation stereotypes (based on age, gender, location, and the times they interact with your app) limit your ability to understand and engage your audience. For the Big Picture, you'll need to tap audience data based on how real people really interact with your app.
Understand audiences, expand revenues
App marketing is evolving, moving through similar phases that have transformed marketing and advertising. Brands and marketers may have started out with a singular focus on the market analytics, but the advance of audience measurement companies such as Nielsen changed all the rules. By wielding data around user groups and what motivates them marketers could build lasting competitive advantage for their brands – and smart app companies are gearing up to do the same.
"App marketing and UA is growing up fast," observes Hannu Verkasalo, CEO and Founder of Verto Analytics. "Most mobile app and gaming companies are like the leading digital publishers and websites in the late 90s. They know their own audience numbers and how they are accessing the content, but they know little about the context, demographics, competitive landscape, nor did they know how to sell advertising to brands."
The value is in getting the answers and the data around who is using what (app) and why they are engaged. Hannu's company delivers this and more, drawing behavioral data and insights from consumer panels (currently in the U.S. and U.K.) that own and use multiple devices. In practice Verto quantifies the user journey from one device to another, measuring from the point of consumer interaction across all platforms, media, content, and devices. (This unique feature – and data it yields – are sure to become more important as app companies make their apps available to platforms such as wearables.)
Fortunately, Verto also reveals key findings via a series of regular reports that shed valuable light on the complex behavior of app users – data and details that inform marketing, business intel, and media buying.
A prime example is Leveling Up Your Mobile game: Using Audience Measurement Data To Boost User Acquisition And Engagement, a milestone report that answers all the key questions- and many the industry is just beginning to explore.
Audience size
Verto Analytics data tells us 105.6 million U.S. consumers now play mobile games via smartphones and tablets every month. This group represents approximately 43 percent of the total U.S. population (ages 18 and older). While mobile apps aren't the largest app category, it accounts for the lion's share of engagement time.

Do the math, and users spend an enormous amount of time engaged with mobile games.
Audience Composition
Players are as diverse as games and app companies need to re-think segmentation stereotypes if they want to reach and retain users. And, as I wrote in my book The Everything Guide To Mobile Apps (Simon & Schuster), don't ignore the Boomers, an audience segment that includes people born from 1946-1964. (Surely, conventional wisdom would dictate that this age bracket could not be populated by gaming app enthusiasts — right? Wrong.)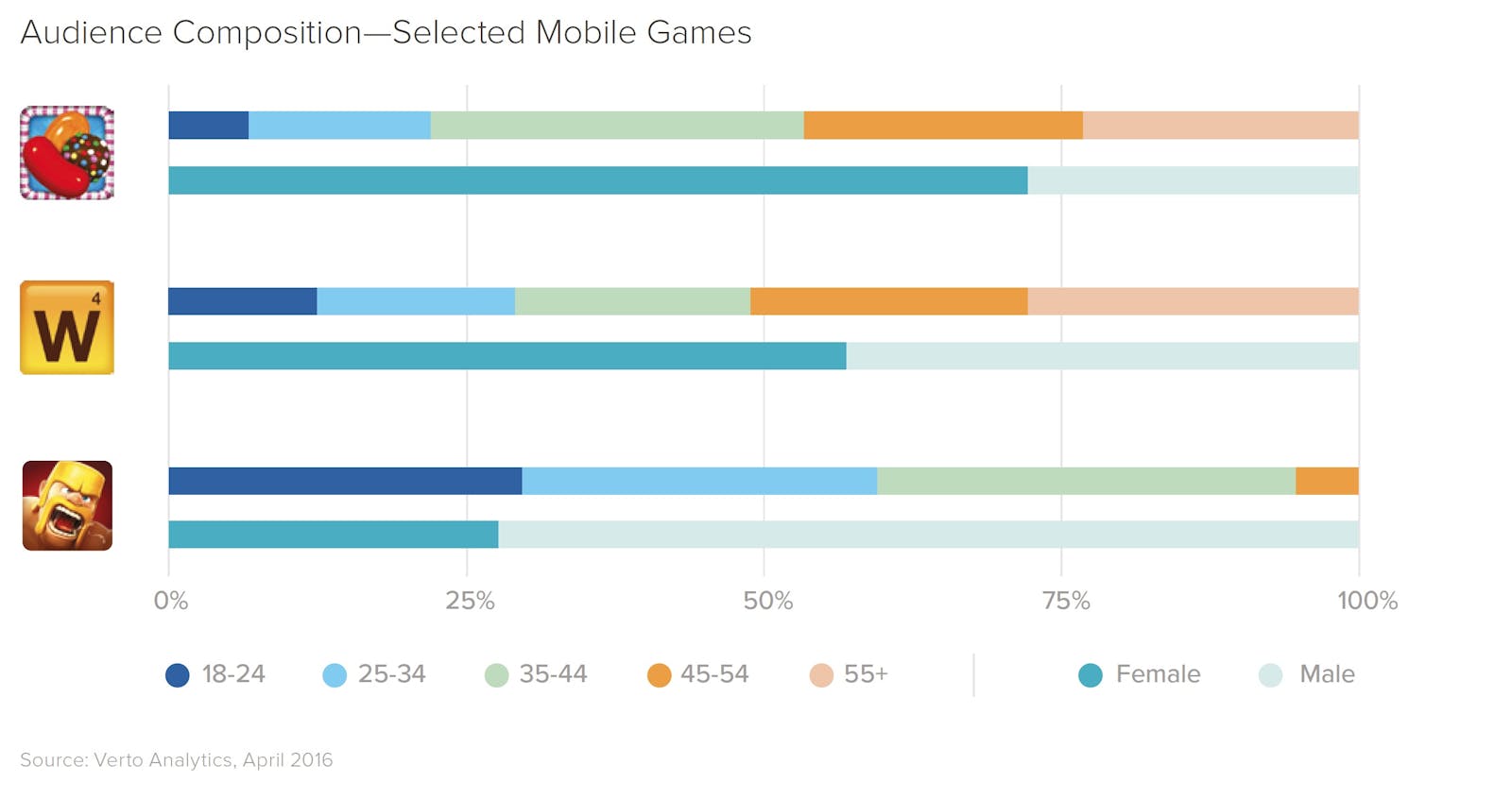 Clearly, mobile game preferences and affinity are linked to genre affinity, not demographics. This isn't rocket science, but it will have an explosive impact on UA strategies and the channels you choose to reach your audience.
Profile types
Mobile games haven't only succeeded in attracting new audiences. Analyzing the behavior of these audiences has allowed Verto to develop a new approach to audience segmentation based on engagement characteristics and time spent in the app. The result is 3 distinct Gamer Profile Types: Light Gamers, Heavy Gamers and the incredibly motivated Core Gamers.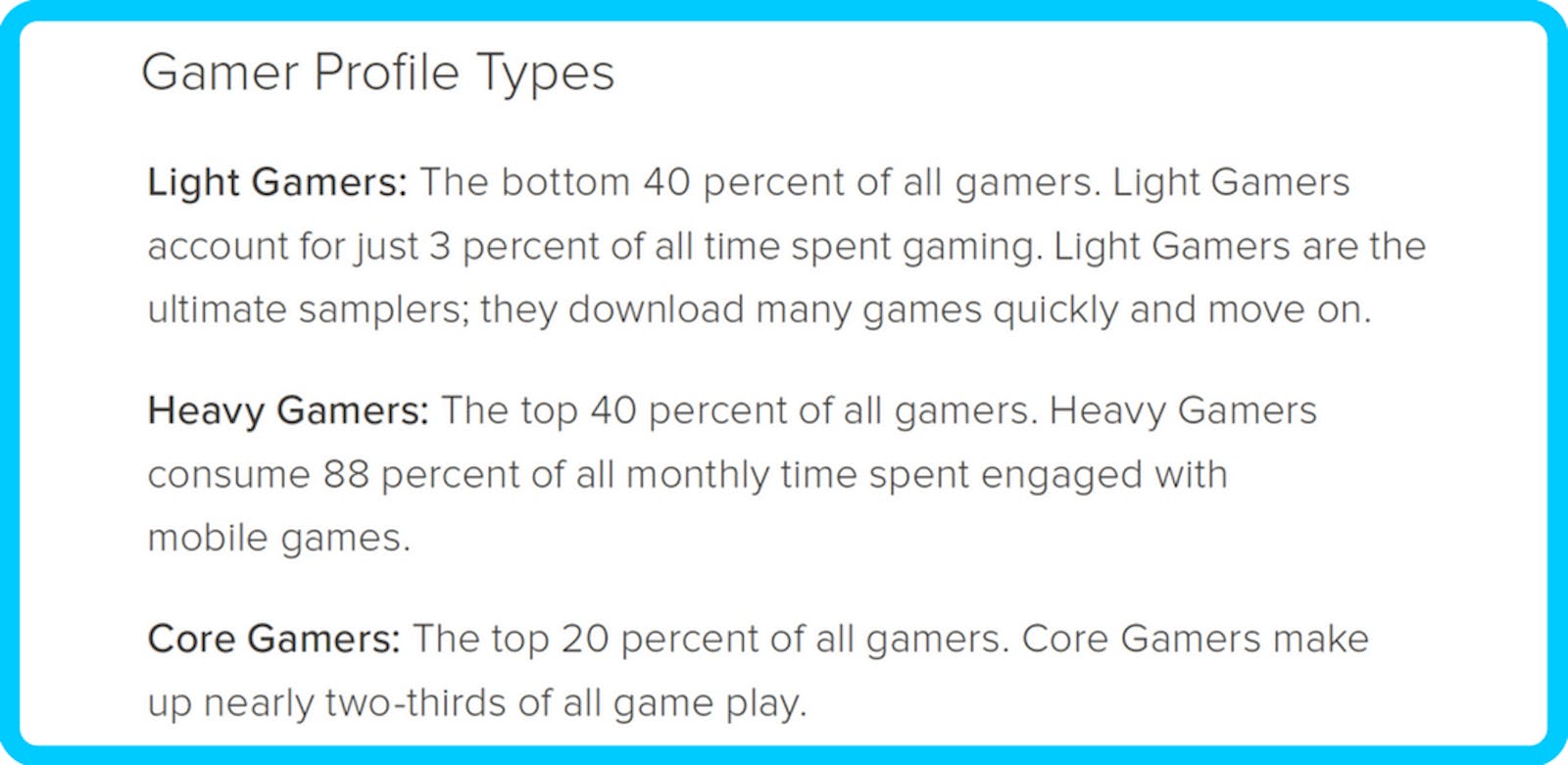 Considering the limited number of games users play each month, Hannu stresses the importance of focusing on these primary user groups. "If the goal is to increase loyalty among their most passionate players, attract users from rival games, or just turn non-players into active gamers, then understanding usage characteristics among Heavy and Core Gamers is absolutely essential."
He's on the mark with this one – which is why the report also offers marketers valuable clues around the best ways (and contexts) and influence gamers' behavior. From the time of day, to emotive and effective approaches to boost app adoption, the report equips app marketers and UA experts to refine how they address and engage user groups and – ultimately -improve how they attack performance goals.
Do you want to turn Light Gamers into Heavy Gamers? One way if to retarget these users with an emphasis on context. As Hannu points out: The daily routine is full of micro-moments and touch points that app marketers can use to re-engage users, run campaigns and drive results. "It's not about understanding downloads and demographics. It's about understanding the context of app usage that will allow you to enhance retention strategies."
My take:
Whether you're an app marketer or a UA specialist – you need to learn to "speak" differently to different users segments. (Verto has defined 3 key profiles for a start, but I miss more detail on how we change behavior in order to retain and recruit more Core Gamers.) Granted, we don't have all the answers yet, but we know where to find them. Audience data around users' personal traits and characteristics (how they engage with your app, how frequently they play, how long their session lasts, the relationship with other games or channels) is what you need to understand and leverage to power your analytical strategies and plan your growth.
Pollen VC provides flexible credit lines to drive mobile growth. Our financing model was created for mobile apps and game publishers. We help businesses unlock their unpaid revenues and eliminate payout delays of up to 60+ days by connecting to their app store and ad network platforms.

We offer credit lines that are secured by your app store revenues, so you can access your cash when you need it most . As your business grows your credit line grows with it. Check out how it works!