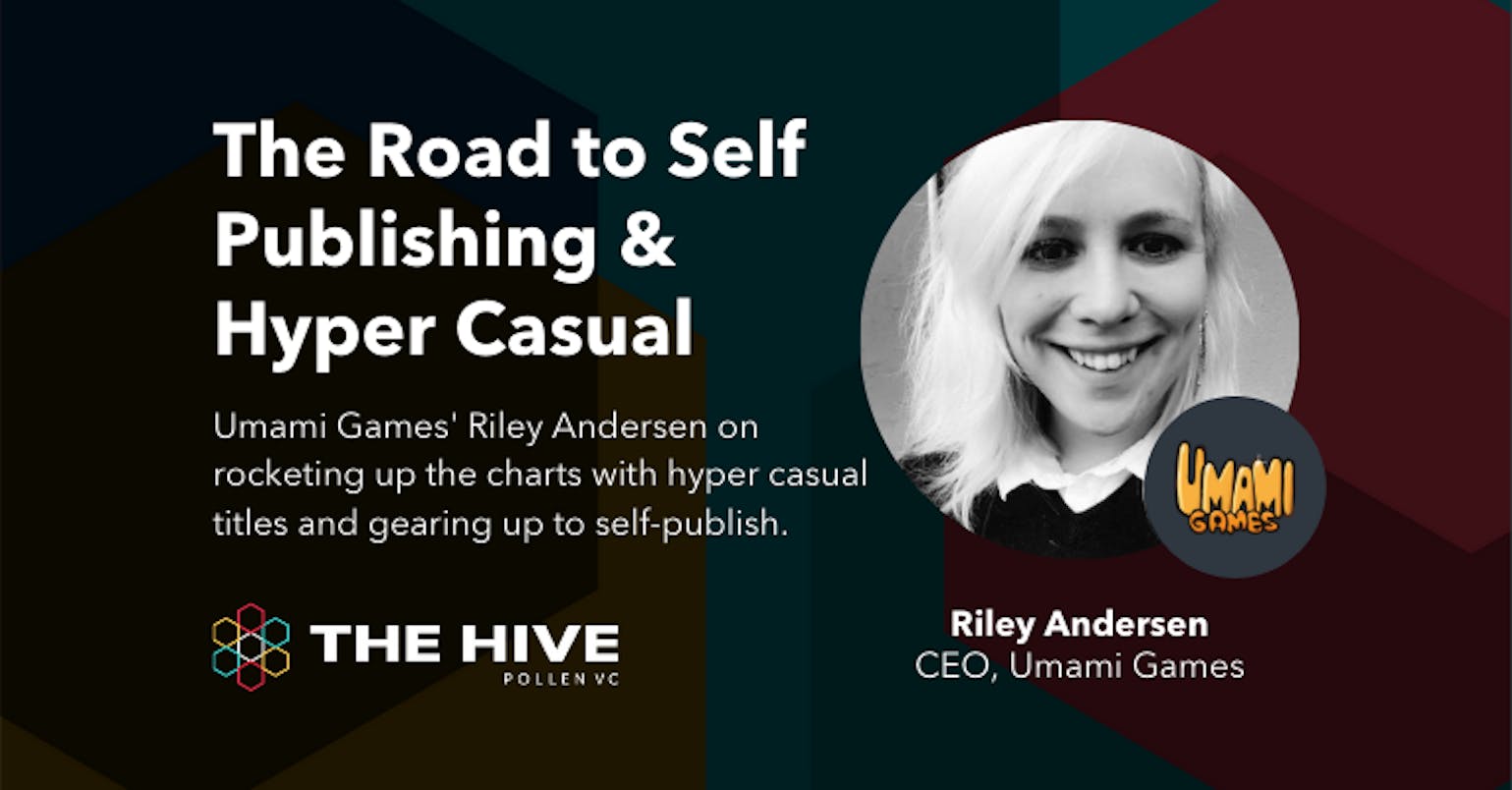 The Road to Self Publishing & Hyper Casual Games
Self-publishing — taking on all the responsibility for the production, marketing, and distribution of your game is no walk in the park for indie studios. But the latest research suggests this could be the path to growth and much more. If an acquisition is your exit plan, more than 83% of mobile gaming studios that were acquired since January 2020 self-published their games — it's definitely a connection to consider as you make the choice to self-publish or go with a publisher.
Both self-publishing and going with a publisher have clear pros and cons, and we discuss both in our Hive interview with Riley Andersen, CEO and founder of Umami Games. Umami Games is a creative powerhouse that specializes in creating hyper casual games based in Copenhagen.
Hitting success in the early stages
For people who don't know, the growth of Umami Games is a great and inspiring story to tell: they raised over half a million USD in their first seed round, rocketed up the charts with their first big title, ABC Runner, which was top of the charts with over 9 million downloads.
However, before ABC Runner, Andersen and her small team spent a great deal of time creating and testing multiple prototypes to no avail — a common mishap amongst small studios. "But with ABC Runner, we used data we were tracking to actively improve the metrics and then we pushed the button, and it worked out very fast," says Andersen.
The road to self publishing
Although Umami Games are currently working with a publisher, they are gearing up to self-publish in early spring 2022. "It's great working with publishers, but we're looking forward to taking on more of the responsibility and getting our hands dirty with the entire process," Riley says.
We have an idea that many other developers feel the same way - a lot of them are looking into self-publishing.
Umami Games' decision to lead the path of self publishing, despite their existing success, boiled down to time. "We want to build our own backend system because at the moment we need to go to around 10 different websites just to extract data, get it into Excel and manipulate it. It's super manual and it slows down the process of making amazing game experiences and tons of money," Riley says.
Opening up about the time spent wasted on data gathering, Andersen understands that this is not just a personal experience, but a worldwide experience among indie studios: "There is a big gap between working with a publisher where they take care of a lot of the UA and analytics, and then suddenly having to deal with the entire spectrum yourself… The whole idea is to create a proprietary backend linking all the necessary platforms to create super smart and easy data visualizations — and, ultimately, licensing it to other developers."
Big ambitions and challenges
It doesn't just stop at self-publishing, however, Andersen has huge goals for Umami Games beyond publishing their own titles and licensing their soon-to-be backend platform. Selling their company altogether could be on the agenda at a time that's right, "maybe to someone who has even more experience and skills that can lift it up — we'd love it to be the new Unity," Riley says.
Riley's drive is from her own experiences working in a small studio and the challenges they have faced: 'When we finally made a hit game that makes a ton of money, do we really want to be sharing our revenue with someone else? Or do we acquire the skills to go and self publish and keep the entire revenues for ourselves?" It appears that a lot of studios feel the same way, in fact, "we have an idea that many other developers feel the same way - a lot of them are looking into self-publishing," adds Andersen.
Prototype testing
When it comes to prototype testing, a hyper casual studio's goal is to prove that there is a place in the market for the concept and that it can scale into a profitable game. With so many changes occurring, it's difficult to keep up with the best practices for testing prototypes. "What we're doing now is mainly testing our prototype first on Google Android, and then we figure out if we can achieve low CPIs — especially in the hyper casual market, that's super important," Riley says. "Once we have found them, we switch over to tests on iOS. We've been able to produce sub $0.50 CPIs on iOS but it took us a while," Riley adds.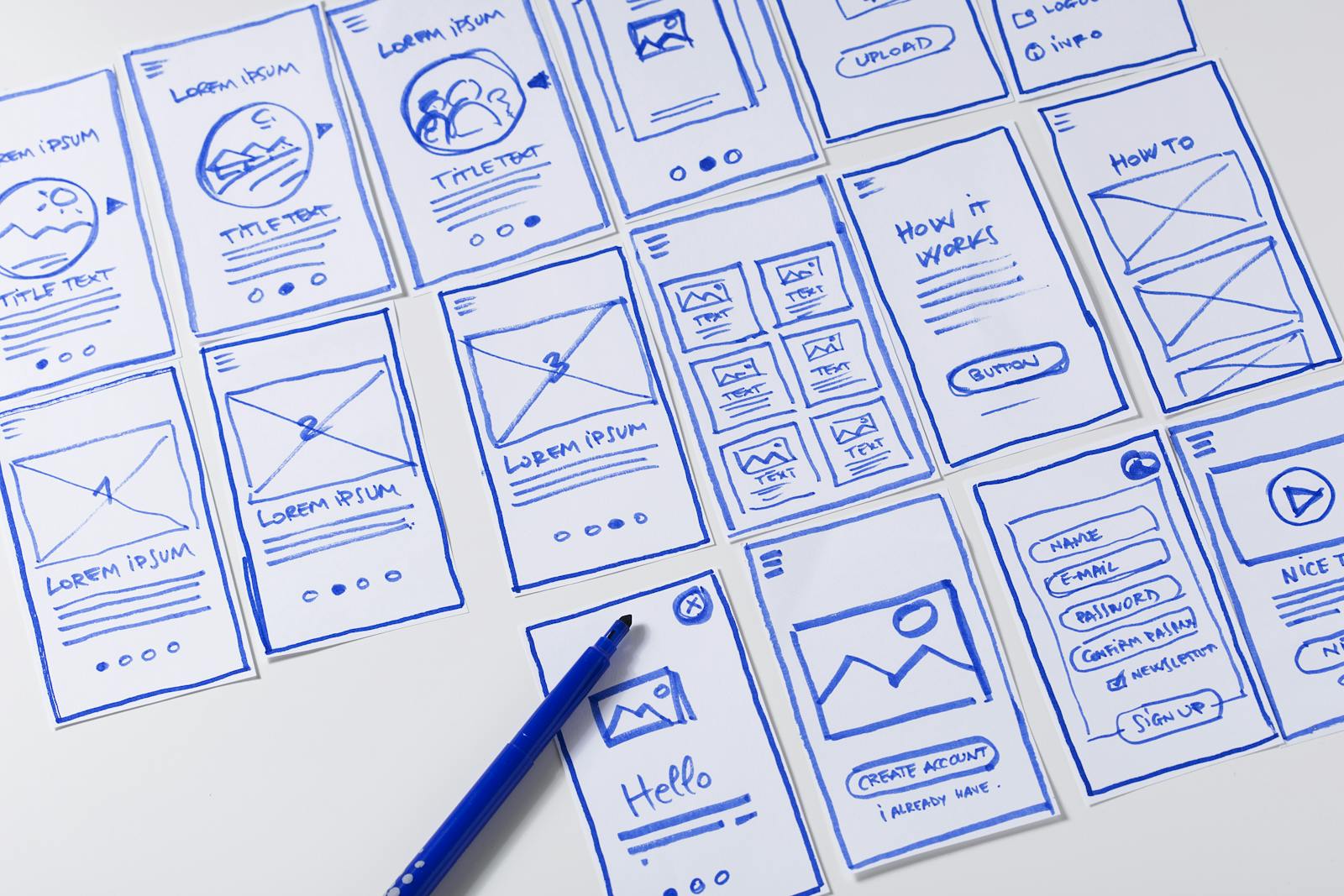 A snapshot of the hyper casual market today
From a hyper casual studio's perspective, it's always interesting to see how they view the market and their experiences when scaling games. "It's harder getting good upfront revenue deals with publishers. It seems like the market has declined, at least with the upfront money that was pre-IDFA where we were just growing," says Andersen. While the market is unpredictable, "what you can do is to try and make your game more attractive; you can try and make your players play longer," adds Andersen.
What is really important is to find a new opportunity to build something and be a first move on the conversion value — create a hit game with your own ideas. Riley says, "figure out what players are valuable to you. Let's say I have a player with 10 minutes of play time on day zero, that's a very valuable player for me. Using our backend system, we can put values on different users, and I can look at the distribution of users over the different ad networks — that's a great guideline in these new post-IDFA times."
Funding options for hyper casual studios
Of course, there are several funding options out there for studios, doing your own research and weighing up the pros and cons for each option is necessary before making a decision.
The first option that is usually considered is the classic publisher-developer relationship where you normally get an amount of money upfront per prototype. However, adds Riley, "you have to recoup the money at some point. So let's say the proposition is $50,000 to you, once the game actually gets published and makes the first $50,000, that goes to the publisher. So it's important to know where your cash flow comes from in those months; how long will it take for the money to materialize?"
Another option for capital is a bank loan or credit card, but it is common to exhaust this option very quickly and you will then have to figure out how to pay it back. "I wouldn't go with those options," says Riley. "There's also the option to work with an investor that will then take equity in your company for an amount of money invested," Riley adds.
One alternative to consider is to borrow money against revenue trapped in the app stores. "Let's say for us, for example, we have a game with 5 or 10 cents ROAS per user, I can borrow the money in advance from someone like Pollen VC for a small fee," Andersen says. "This way makes the most sense," says Riley, "because then you don't have to give away equity in your company."
Pollen VC provides flexible credit lines to drive mobile growth. Our financing model was created for mobile apps and game publishers. We help businesses unlock their unpaid revenues and eliminate payout delays of up to 60+ days by connecting to their app store and ad network platforms.

We offer credit lines that are secured by your app store revenues, so you can access your cash when you need it most . As your business grows your credit line grows with it. Check out how it works!