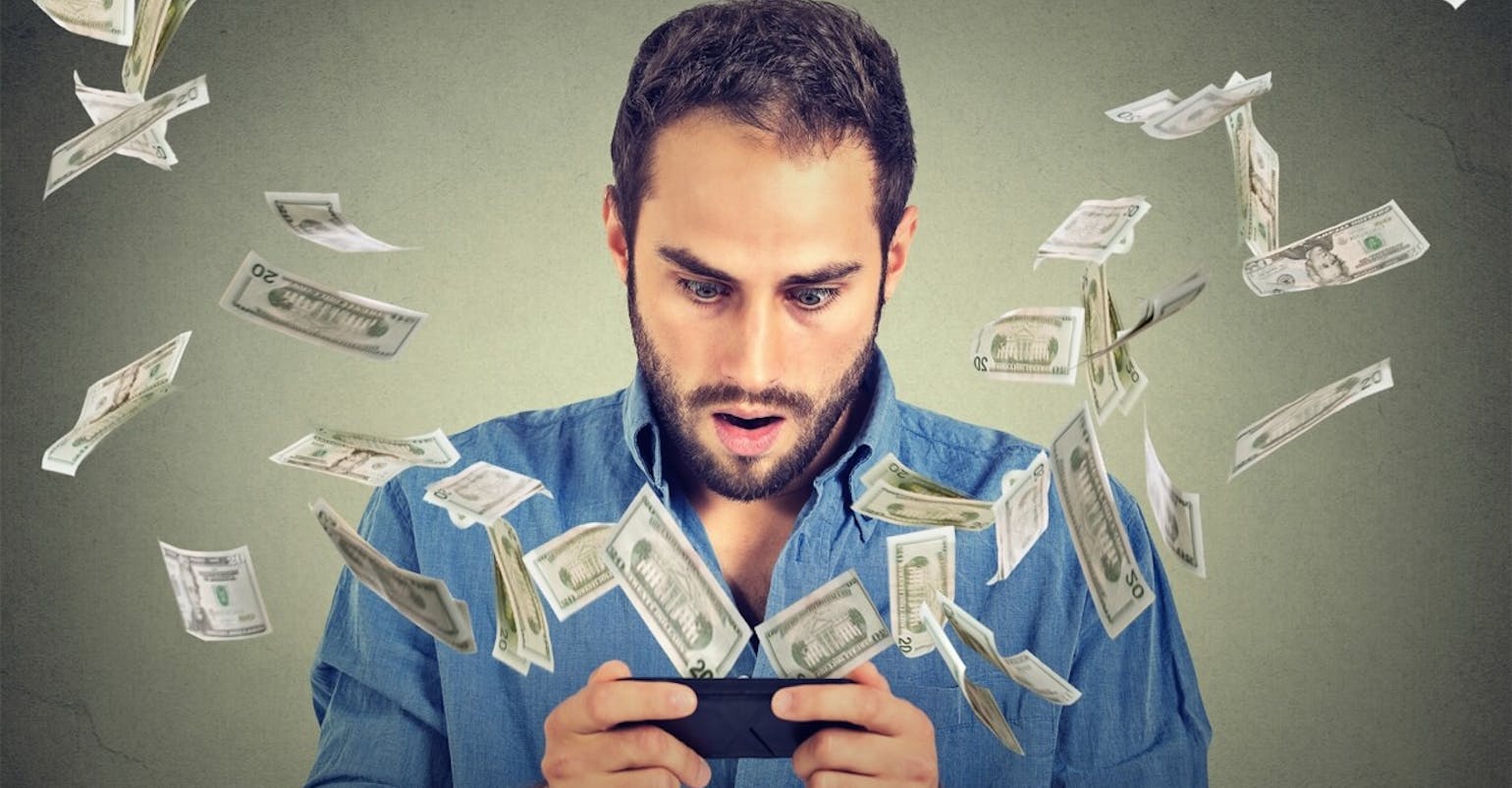 Why Timing is Everything for Hyper-casual Publishers
Hyper-casual games have become hugely popular among mobile device users of all age groups. However, while many game developers have generated considerable success, their ability to grow their user acquisition often experiences bottlenecks due to a lack of funding and having to wait on advertising networks to pay out.
In this article, we focus on what you can do as a hyper-casual games company to combat this common problem and strengthen your game's ability to grow its user acquisition.
Why waiting on advertising revenue equates to lost income in hyper-casual gaming
How to combat this issue by focusing on your unit economics and cash flow
The critical role of an optimized financial plan and faster access to ad revenue
The incredible success of hyper-casual gaming is set to continue
The current hyper-casual games trend is centered on the ability to play them for minutes or even seconds at a time. They offer a fun way to instantly start playing a game that is easy to get to grips with from the get-go.
The primary monetization model is serving ads rather than in-app purchase so users can start playing immediately, agreeing to view in-game advertising in return. This advertising can generate considerable revenues for your company as a hyper-casual developer, but achieving any meaningful scale hinges on your ability to grow your user acquisition during each game's (typically short) lifecycle.
There has been meaningful funding and M&A activity in the sector with Zynga acquiring Gram Games, Ubisoft's acquisition of Ketchapp, and French developer Voodoo's $200M financing round. This is attracting lots of new entrants to the marketplace and further driving the pace of innovation in the sector.
How advertising payout delays are killing hyper-casual user acquisition performance
For hyper-casual games developers, the ability to grow your pace of user acquisition is often heavily curtailed by the mismatch between how UA is funded (typically upfront via credit cards) and the payout time delays that advertising platforms impose.
Due to this wait, which can be up to 60+ days post ad impression, developers often find themselves without the requisite capital to finance further acquisition campaigns when they need to the most.
As a result of the short term nature of the hyper-casual marketplace, all timescales are compressed. For a successful game, breakeven on User Acquisition costs can be achieved in as little as 3-4 days, and lifetime value (LTV) achieved in 10 days.
Once a game starts to build momentum and scale the app download charts, it's especially important to keep financing user acquisition in order to continue its push up the charts further.
A lack of funding to do so tends to kill off this momentum and the associated revenues that come from new users.
By the time advertising network payouts are released, you essentially have to start from square one again. However, if you are able to continually finance acquisition without any funding gaps in between, you can achieve a much greater outcome.
Achieving uninterrupted user acquisition growth
There are a number of steps you can take in order to improve your acquisition performance.
Take time to understand ad network payment terms
Different networks impose different payout terms, ranging from 15 to 75 days after the ad impression event happens (depending on when in the month the impression is served).
Ensuring that you have a full understanding of the terms that each ad network imposes is essential to developing an effective plan around it. If you can project that these ad payout waits will deprive your acquisition campaigns of capital, you can focus on finding other ways to finance them.
Focus in detail on your numbers
It is critical here to have a keen awareness of the maxim that "time is money" in the hyper-casual gaming field and of the opportunity cost to your company of being unable to fund further user acquisition.
For instance, how many acquisition investment rounds would be possible if your advertising revenue was released instantly, rather than after a period of between 15 to 90 days later?
Example scenario:
A hyper-casual game goes live in the market and has $100,000 to fund its user acquisition after gathering strong metrics from a soft launch.
The company plans to spend $10,000 per day. Therefore, it runs out of capital to invest after ten days and acquisition numbers quickly dry up as a result.
CPI - $0.20
Breakeven on ad spend - Day 5
LTV - $0.40 achieved on Day 15
This $100,000 has generated a positive Return on Ad Spend (ROAS) but the games company cannot access it for a period of 45 days, 35 days after it runs out of cash.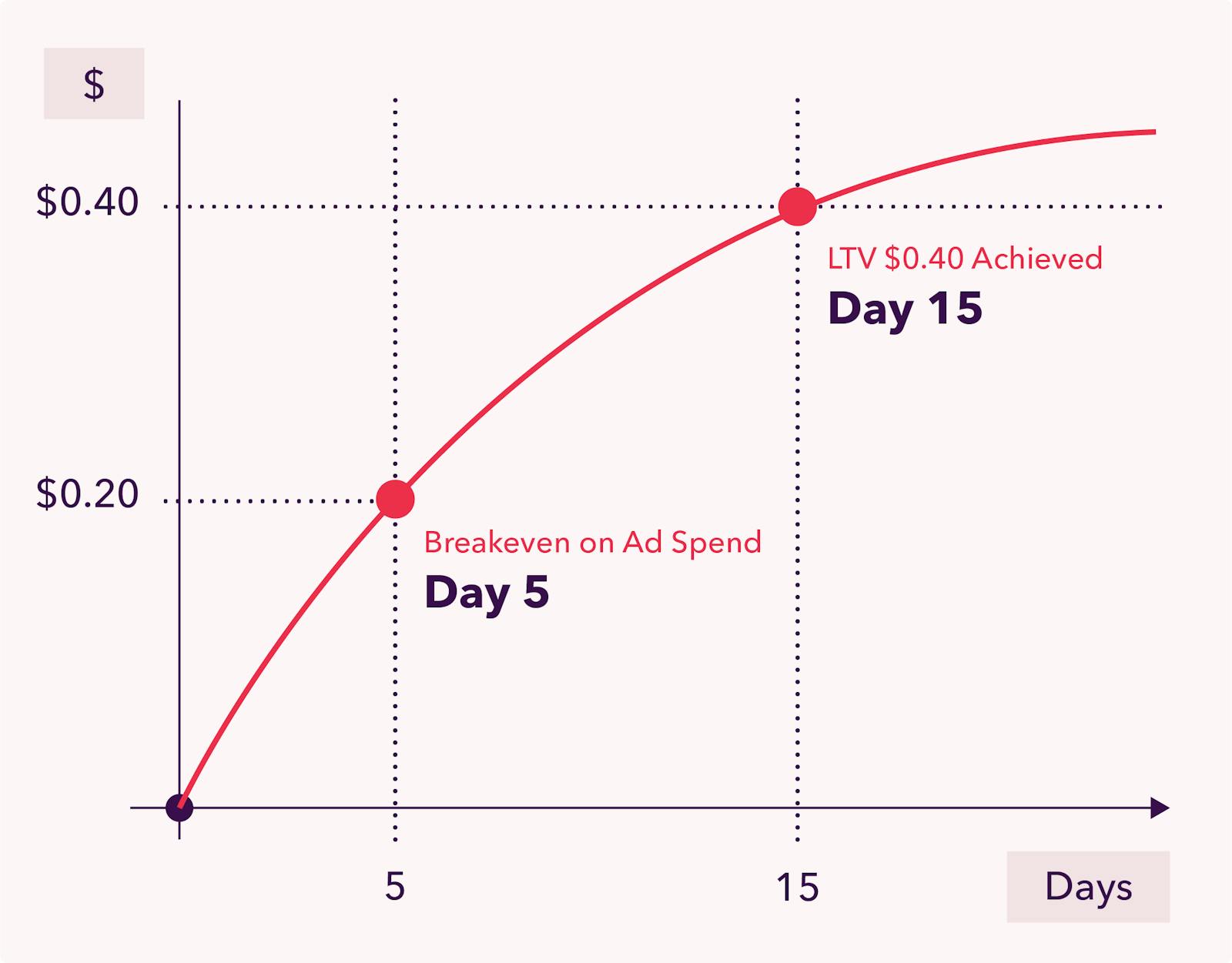 Due to a lack of access to its ad revenue, it absorbs the opportunity cost of the lost user acquisition opportunity that the ad revenue would have paid for had the payouts been faster.
Structure your financial plan accordingly
To maximize your opportunity within your player lifecycle you must, therefore, be as efficient as possible about how you're funding your user acquisition.
You can look at ad revenue period length, compare it to the average number of days that make up your player lifecycle and draw up your financial plan accordingly.
Proactive games developers are identifying alternative ways to finance acquisition while waiting on their ad revenue payouts.
One of the lowest cost and most flexible options is to borrow against their ad network receivables in order to reinvest without interruption, known as Accounts Receivable Financing (AR Financing).
The cost of financing needs to be factored into the overall ROAS equation, but the developer can easily model the numbers to see how the cost of financing affects the breakeven calculation.
Accelerating your hyper-casual game success
Optimized user acquisition growth strategy depends on a strong understanding of the time value of money at its core.
This combined with careful financial planning and a capital efficient financing strategy empowers hyper-casual developers to generate strong ROAS at scale using a rigorous financial approach that is already being used by the most successful of hyper-casual gaming companies to achieve maximized revenue potential.
Pollen VC provides flexible credit lines to drive mobile growth. Our financing model was created for mobile apps and game publishers. We help businesses unlock their unpaid revenues and eliminate payout delays of up to 60+ days by connecting to their app store and ad network platforms.

We offer credit lines that are secured by your app store revenues, so you can access your cash when you need it most . As your business grows your credit line grows with it. Check out how it works!