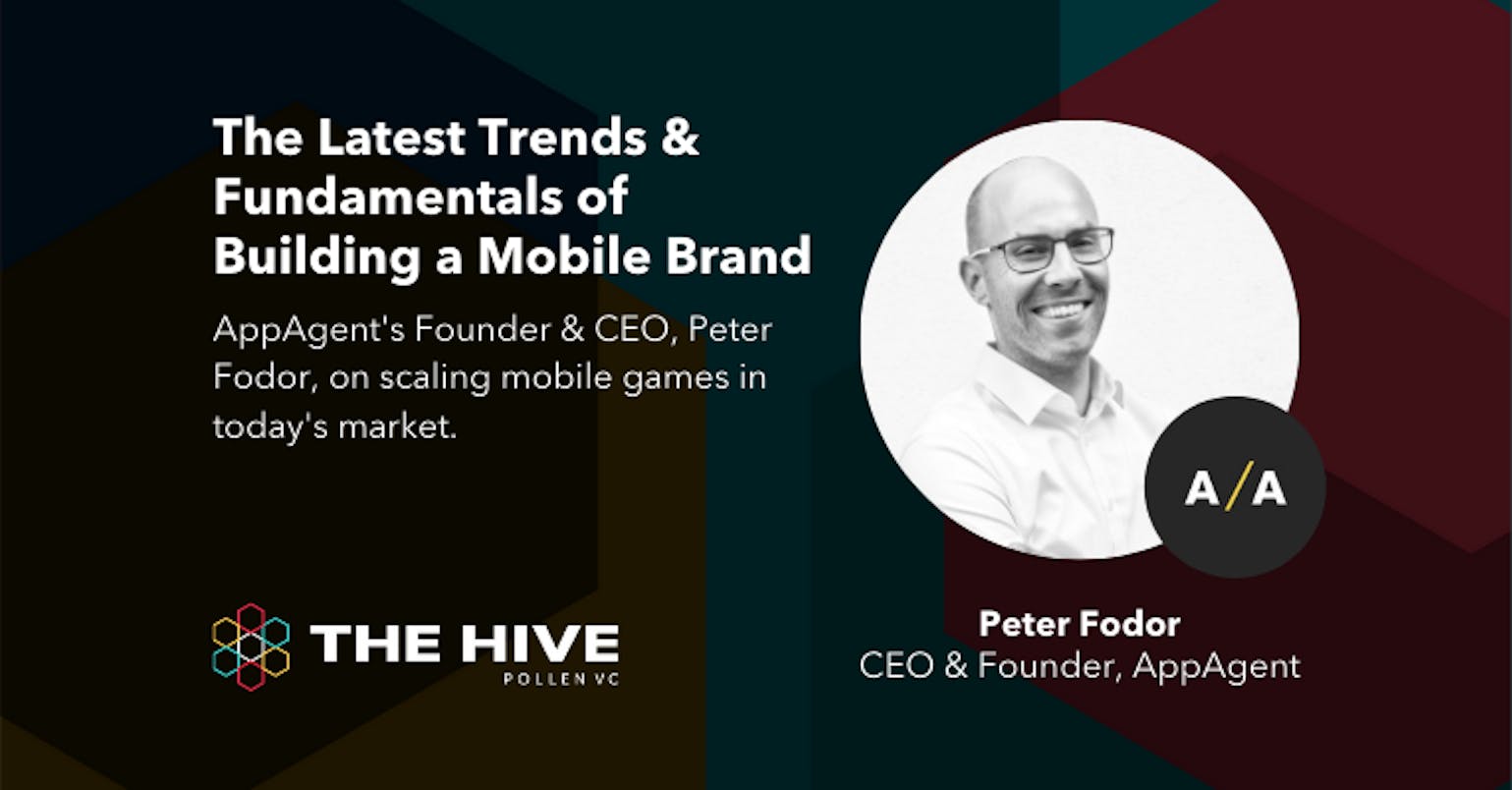 The Latest Trends and Fundamentals of Building a Mobile Brand
With the latest changes and legislations to the mobile advertising market, it has not been an easy time for publishers and app marketers — IDFA, ATT, more privacy and less data purity. This new reality has pushed app marketers to take new approaches to UA by developing something that is long lasting — brand. In this episode of The Hive, we hear from Peter Fodor, founder and CEO of AppAgent, about growth hacks, trends, and the path to brand and brand equity.
Founded in 2015, AppAgent was established to provide support for mobile brands and publishers to both optimize and grow their business. Recognized for their services in areas such as product marketing analytics, compelling creatives, and paid user acquisition, AppAgent was commended 'App Marketing Agency of the Year' at the App Growth Awards in 2018 and 2020. With years of experience and awards under his belt, Fodor talks to host Peggy Anne Salz on tips to scale games in today's market.
Defining growth
Traditionally, growth was more about finding hacks, but it is very different in today's privacy-centric world. Take user acquisition, for example, the more you can afford to invest back into UA, the faster you will grow. "The main focus should be—when you want to grow—to maximize the lifetime value (LTV) of your users because you will actually win the bidding wars on Facebook and Google," says Fodor.
Fundamentally, it is about LTV, but there are so many ways to calculate it. Fodor shares his favored approach to calculate LTV: "You'll build the LTV around retention and average revenue per daily active user. You'll probably include some K factors too. For subscription based apps, it's much more important to understand how you are able to retain users."
What is more important, however, is early stage developers need to quickly reinvest the money back into UA to speed the growth. To do this, "you can either secure a credit line from your investor - we have recently seen the news by Metacore that acquired a $180M credit facility from Supercell. But you can also use services such as Pollen VC that give you funds you generate the next day," says Fodor.
Getting creative
When it comes to crushing it with creatives, AppAgent not only advises clients but helps them to build them. Creatives do not have to just be about powering UA and campaigns, but to also pre-qualify players. "There are two approaches," says Fodor. "First you need to try and create ads that are as close as possible to the product," he says. "When starting mid and hardcore games, you should be close to the product, but at later stages, marketers have to incorporate more emotions and eventually creative directions that are focusing on appeal rather than core experience, because all the traditional messages are already exhausted at that point." Fodor adds, "However, more creative and 'fake ads' approaches are much more used and acceptable for casual games."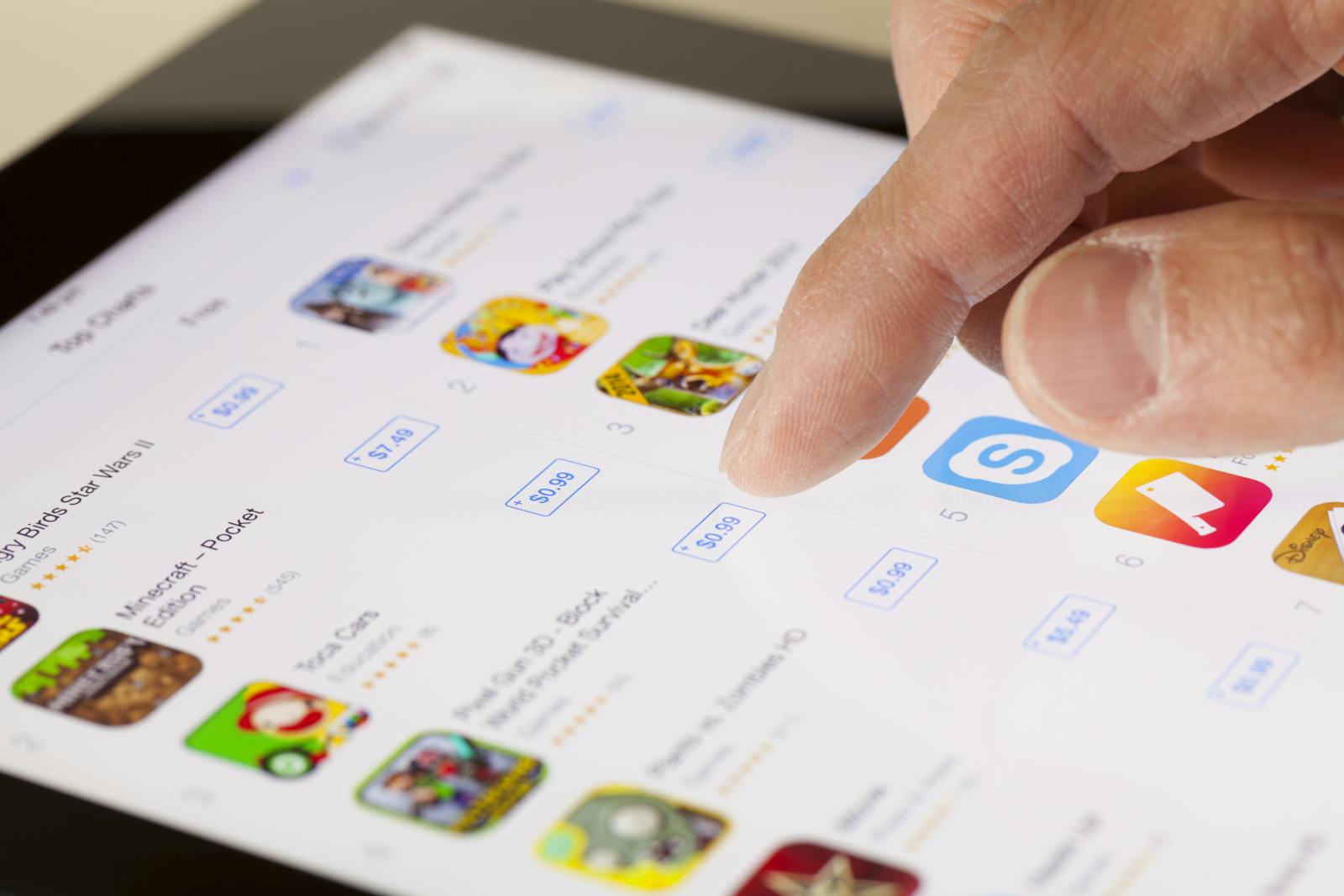 When it comes to the format of ads, Fodor focuses on the user journey and how they think. "I want to highlight that the ad in the first three seconds is to grab attention. Then in the next, let's say 10-15 seconds, it's about interest; the ad should give an idea of what the game is about. But then the store presents the game as accurately as possible because their decision happens at that point - when you are clicking the install button, you should be around 80% qualified or have a good understanding of the product as a user."
Building a brand
Zooming out — a lot of verticals, but now increasingly in gaming, are looking at building a brand. There are several steps involved in building a brand—such as concept and timing—but when do gaming companies need to start thinking about it?
People should care about your uniqueness, your tone of voice and even the language.
Fodor says, "I believe that first you have to verify that the product is scalable. That's usually the goal for soft launch." It is important to do it at the right time, however. "I think many companies do it quite late. There was a discussion on Clubhouse where a well known UA manager mentioned they quickly hit local maximum through performance marketing, and having exhausted all paid channels, what they needed to do was build a brand," Fodor adds.
Aside from time, there are other, less thought about, components that Fodor is recommending studios need to pay more attention to as they build their brands. Namely, communication and how you want users to perceive your brand. "People should care about your uniqueness, your tone of voice and even the language. That's something you define very early on, ideally in the soft stage, that everyone in the company should have the same view on communicating the product," says Fodor.
Another is "brand story," Fodor says. This could be anything, such as the founder story - how the founders came about the app or game. For instance, "Kevin Systrom visiting France and getting the idea for Instagram, or Daniel Ek from Spotify and his fight for making music available to everyone and disrupting the music industry."
Two key takeaways from Fodor's view on branding is, first of all, everyone owns the brand in the company - everyone feeds into it, everyone informs it, and everyone communicates it. If these qualities are present, then the brand activities are on top of that — and that is something you can build, even on a low budget.
Market trends
There are several changes to the industry that have gained momentum, created worldwide discussion, and forced companies to change how they operate. Peggy Anne Salz asks Fodor what is on his and his company's radar regarding ad CPMs.
"Everyone tries to maximize all their users who haven't upgraded to iOS 14.5 yet, so that's my explanation of why it's so high at the moment. I don't think CPMs will drop back down to, let's say, 2020. This will lead to consolidation on the market," Fodor says.
I believe they'll be lots of focus on product optimization and retention strategies - much more than previously.
"There will be companies buying other companies and building a portfolio of games using cross promotion, and moving the customer from one game to another," adds Fodor.
When it comes to opportunities, what is it that Fodor sees on the horizon? "I believe they'll be lots of focus on product optimization and retention strategies - much more than previously."
Speaking of UA, "I've listened to a podcast where the speaker confirmed my feeling that TikTok is not going to go away. It is becoming the main network for not only the young generation, but already 25-30 year olds are trying the platform. I think this might be the third major network in the future." When it comes to advertising on the platform, Fodor adds, "I would definitely recommend developers, especially if they have a product targeting 15-25 year olds, should focus there and get ready for this channel to become dominant."
To learn more about Fodor's insights into growth, UA and more, listen to the full conversation below.
Pollen VC provides flexible credit lines to drive mobile growth. Our financing model was created for mobile apps and game publishers. We help businesses unlock their unpaid revenues and eliminate payout delays of up to 60+ days by connecting to their app store and ad network platforms.

We offer credit lines that are secured by your app store revenues, so you can access your cash when you need it most . As your business grows your credit line grows with it. Check out how it works!