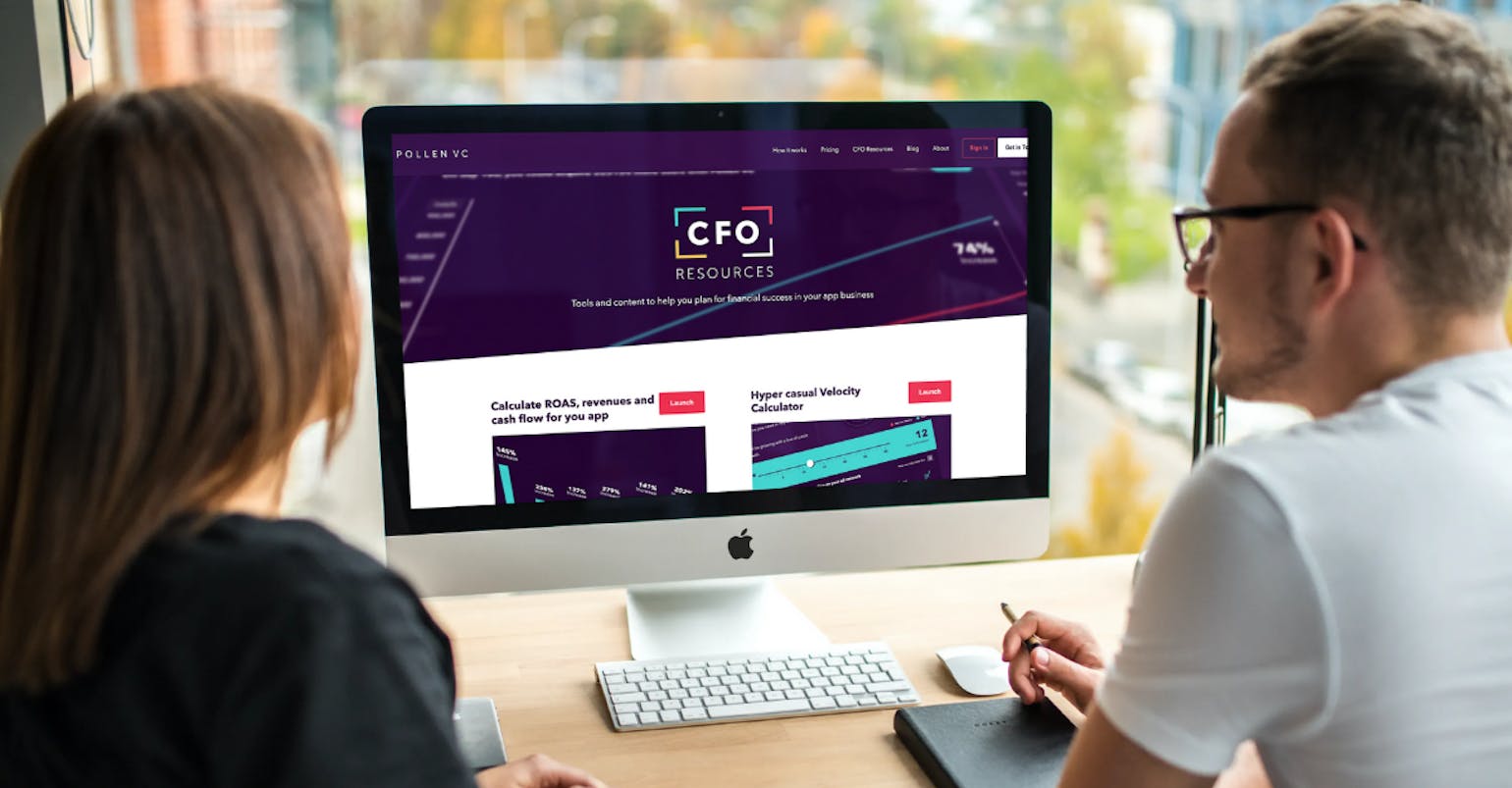 Pollen VC Launches CFO Resources to Help Improve Financial Literacy of App Developers
Pollen VC, the leading provider of debt financing to app and game developers, has launched a new initiative aimed at improving the financial literacy of developers. We have provided a new suite of online calculators and educational resources, which will improve the understanding of financing strategies and improve capital efficiency for those running the finances of mobile app and gaming companies.
Compared to offline businesses, mobile app and game developers typically do not appoint a finance lead until much later in the business' life cycle, and often lack the financial expertise to make the most informed financial decisions around financing and growth. With this in mind, we have launched CFO Resources to focus on three key areas:
User acquisition planning
With our free calculators, tools, and templates, users are able to understand whether their advertising spend is likely to be ROI positive and better understand their unit economics. The tools calculate the breakeven period on ad spend (ROAS) and estimate lifetime value (LTV), as well as automatically creating financial models to illustrate growth scenarios.
Unpacking financial jargon
One of the key aims of CFO Insights is to help demystify the financial jargon often used by lenders to obfuscate true financing costs. With the use of the AR Financing Comparison Calculator and the Revenue Based Loan Calculator, Pollen VC unscrambles the confusing structures used by some finance providers and breaks down financing costs to a simple annualized interest rate for easy comparison.
Capital efficiency and the velocity of money
Pollen VC explores ideas of how to raise and deploy capital in the most efficient way and also help decipher the velocity of money in the app/gaming ecosystem. Tools such as the Hyper Casual Velocity Calculator help users to explore the impact of ad network payment terms and how to ensure that growth is funded in the most efficient manner, without needless dilution of founders.
Martin Macmillan, Founder of Pollen VC, says, "Since launching in 2014, we have consistently observed that the overall financial literacy of tech founders is not where it needs to be in order to make the most informed decisions. Launching CFO Resources is a key part of our strategy to be a consultative partner who believes in transparency and education, and helps developers make the right decisions for their business."
Pollen VC provides flexible credit lines to drive mobile growth. Our financing model was created for mobile apps and game publishers. We help businesses unlock their unpaid revenues and eliminate payout delays of up to 60+ days by connecting to their app store and ad network platforms.

We offer credit lines that are secured by your app store revenues, so you can access your cash when you need it most . As your business grows your credit line grows with it. Check out how it works!