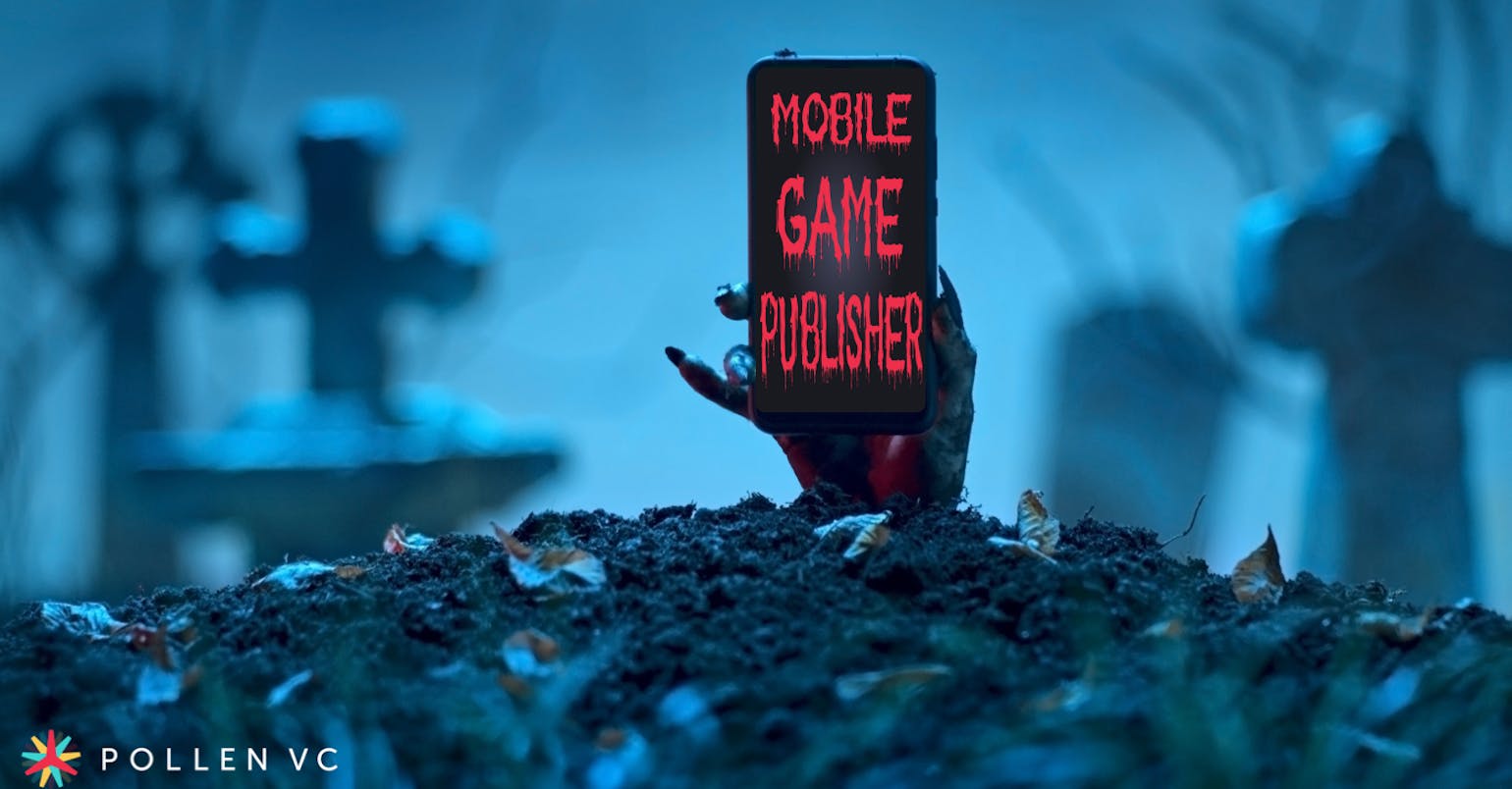 RIP Mobile Games Publishing
New analysis reveals self-publishing is essential for M&A success
New analysis of M&A data in the mobile gaming sector from Pollen VC reveals that 85% of all acquired studios self-published their games instead of working with a traditional games publisher. Using M&A transaction data from InvestGame.net, deals announced between March 2021 and Feb 2022 were analyzed to understand the primary business model of the gaming studio with the following results:
85% self-published their own games
15% were publishers of third-party games
0% worked with a mobile game publisher
To avoid skewing the results, the above figures exclude any deals announced above $1B: Activision Blizzard ($68.7B), Zynga ($12.7B), Moonton Technology ($4B), SpinX Games ($2.17B), Glu Mobile ($2.1B), Playdemic ($1.4B) and GSN Games ($1B)
"The post-IDFA environment has accelerated the trend we've seen over the years – shifting from a distribution-centric to an original IP-centric M&A focus. Strong player affinity towards a particular studio's games makes a self-published studio acquisition more valuable both in terms of IP itself and player base", notes Stanislav Rudoi, VP Growth & Analytics at Pollen VC.
In a world that was traditionally dominated by a development studio/publisher relationship, self-publishing has become the dominant business model for gaming studios over the last few years. Gaming studios have recognized that the economics demanded by mobile gaming publishers were disproportionate to the value-added - a typical revenue share being around 60/40 in favor of the publisher after accounting for all user acquisition costs.
"Gaming studios are increasingly finding the economics of mobile game VC publishing deals unpalatable. Our analysis of the M&A data makes it clear that studios that have the ambition to ultimately be acquired need to either develop skills in-house to self-publish or work with third parties to buy in components required for them to publish their own games in their own name successfully" comments Martin Macmillan, CEO at Pollen VC.
From a VC investment standpoint, the analysis also sends a clear signal to studio founders that they need to plan to self-publish their own games in order to raise venture capital. The data shows that VCs will find it almost impossible to exit their studio investments if the studio does have a strategy to self-publish their game, at least in their core markets.
Pollen VC provides flexible credit lines to drive mobile growth. Our financing model was created for mobile apps and game publishers. We help businesses unlock their unpaid revenues and eliminate payout delays of up to 60+ days by connecting to their app store and ad network platforms.

We offer credit lines that are secured by your app store revenues, so you can access your cash when you need it most . As your business grows your credit line grows with it. Check out how it works!